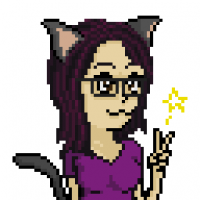 Morality Kitchen Sinker
Original poster
Roleplay Invitations

Group Roleplays, One on One Roleplays
Posting Speed

A Few Posts a Week, One Post a Week
My Usual Online Time

I work full time, so I'm usually not on until after 6PM EST on weekdays. (Weekends are free game though.)
Writing Levels

Intermediate, Adept, Advanced, Adaptable
Genders You Prefer Playing

Male, Female, Futanari, Androgynous, No Preferences
Playing Style- Passive or Aggressive

Very passive, but I'm trying to push in the other direction. Concrit welcome!
Favorite Genres

Urban/modern fantasy, psychological horror, fandom using OCs (no canon characters except in mentions!)
Genre You DON'T Like

High fantasy, historical, fan-based using canon characters (OCs only please!), anything involving heavy gun-based combat

I don't know if this is the right section for this but here I go!

I'm looking for a site to host all my worldbuilding work, from characters to worlds to magic and everything in-between. Right now I just have everything in a bunch of RTF docs in my Dropbox, and I want something that's easier to keep organized and edit on the go. Ideally I want to be able to create categories with templates associated with them. For example I might have a "character" category that generates fields like name, age, and backstory every time I add a new page to it. A bonus would be the ability to tag pages, so I can sort them by things like world, race, or faction.

Basically, something like notebook.ai, except more customizable. I wasn't a fan of Notebook's restrictive field sets that I wasn't able to change, only add to. I'd also prefer something less expansive than, say, Wordpress -- I want something with some structure built-in so I can easily whip up categories and pages without having to dig through code. (Plus Wordpress is more of a time-based platform than what I'm looking for.)

Making my own Wikia is kind of close, but their content policy states that they own everything I upload there, plus they're explicit about it not serving as an archive and that they're not responsible for any data loss. Yikes.

Does anyone know a service I could try? I'm willing to pay some money as long as they have a free trial.