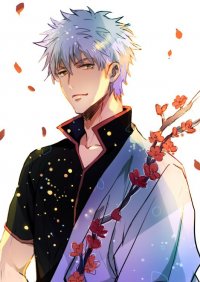 Roleplay Invitations

Group Roleplays, One on One Roleplays, Private Convo Roleplays
Posting Speed

Several Posts a Day, A Few Posts A Day, One Post a Day
My Usual Online Time

Varies Depending on How Busy I Get
Writing Levels

Intermediate, Adept
Genders You Prefer Playing

Male, Female, Primarily Prefer Male
Playing Style- Passive or Aggressive

Both Passive and Aggressive
Favorite Genres

Fantasy, Scifi, Modern, Magical, Horror, Romance, Adventure

►Corona Talos◄​
►Location:
The Forest
►Interactions:
Everyone but specially Brynn and Em
---
Corona was grinning by the time she and Brynn went their separate ways. By the way she reacted to seeing Bandit, it looked like the Fates had been kind of to introduce her to a potential sitter for her fluffy companion. Perhaps she could bring up the topic sometime soon but for now, there were more pressing matters to attend to.
After waving goodbye and promising to meet up before the start of today's scheduled session of CTF, Corona headed towards her original destination, Bunker 9 in order to prepare for today's major event. That said, she wasn't particularly thrilled at the prospect of fighting other campers in order to get a stupid flag. The way she saw it, it was basically an excuse for the campers to beat up each other under the pretense of a "friendly" match. Needless to say the only friendly thing about it is the possibility of friendly fire once the chaos starts. However, Corona wasn't eager to just throw in the towel without trying either.
"I'd probably be assigned for border patrol or something so I might as well get some of the gizmos I've been working on and set up some traps. At the very least, I can get some field data out of this." Corona mused. "What do you say, buddy? Want in on the action too?"
Bandit eagerly nodded his head in response and gave a fiercely determined look in response.
"Alright then, but be sure to stay away from the actual fighting. You are aware how things can get pretty heated up once the fighting starts."
Corona started towards an unassuming section of the bunker's wall and removed a small, rectangular false panel. It revealed a numerical keypad, and after typing in the correct code, a larger section of the wall slid sideways revealing several sets of armor ranging from breastplates and chainmail to more complex designs like lamellar and scale armor. All of them shared one thing in common since it seemed like they were expertly made and in pristine condition. There were even miniature versions of each armor type and someone with a keen eye could determine that these were meant to be worn by something no larger than a ferret.
The red haired blacksmith retrieved a particular piece of
armor
made of celestial bronze but didn't quite look the part of traditional Greek armor. Rather it seemed to be a cross between one and Viking armor. She thought the concept would be cool and besides, it belonged to her personal set so none of her siblings bothered complaining about the appearance. She also equipped
Bandit's armor
on the panda ferret. Unlike her more Nordic set, the fuzzball's equipment resembled a knight's armor instead, but the horned helmet and spiky tail made him look like a wingless armored dragon.
After performing some quick inspections of the various facilities inside the expansive warehouse, Corona left Bunker 9 and headed back to camp. There was still plenty of time before Capture the Flag anyways so that meant she could still go about her schedule like any ordinary day at camp. First thing's first, however, she needed to stash her armor inside her personal chest in the Hephaestus Cabin, grab a bite to eat at the dining pavilion. Even though she could see the particularly enthusiastic campers already wearing their equipment for the game, being a Hephaestus kid meant that the entire cabin's services are all the more needed for events like this to be a success. It's almost certain that there'd be some campers who'd need armor and weapon repairs before the game starts after all so she can't equip her armor just yet since it really doesn't pass as ideal work clothes. She may be fireproof but she wasn't sweat proof as well.
Fortunately, the queue of campers in need of equipment repairs wasn't as long as she thought so Corona and her siblings managed to finish their work in no time. This left Corona a little bit of free time left to practice her combat skills for the upcoming game. She was confident of her skills with any pole weapon but she acknowledged her lack of when it comes to sword play. So she spent the rest of the afternoon practicing her sword play. In a real battle scenario, she needed to be able to utilize any type of weapon at her disposal to defend herself so learning how to wield the very blades her cabin makes for the camp is a necessary investment of her time.
"Man, I can't believe I'm jealous of some of the Ares' kids abilities to be decent at any weapon they use. That's going to be really handy for later."
She groaned.
------------------------------------------------------------------------------------------------------------------------------------------------------------------------------------------------------------------------------------------
The fiery haired leader of the Hephaestus Cabin was one of the few unenthusiastic souls when Chiron formally announced the game. She was thrilled to see Brynn wearing that amazing piece of armor. The redhead couldn't stop gawking at the fine craftsmanship and design but she was confident that her own armor was quite the looker as well... due to how foreign it looks.
"That's some real nice armor you have, Brynn. I'm jealous because of how good it looks since I wasn't the one who made that piece. If it wasn't for this stupid game, I'd rush back to the forges right now and work on something even better than what you're wearing now!"
She exclaimed.
"It looks good on you as well by the way."
She added in a softer voice.
When the captains were picked, Corona was a bit surprised that it wasn't Ryland and Oz. They were the sons of two of the Big Three and everyone knew how competitive those two were to each other. Perhaps this would be a little more relaxed game now that all three children of the Big 3 were on the same team. She was even more astonished when Ryland picked her for his team. Corona wasn't sure whether he was just playing the diversity card or that he actually has a plan for this lineup but now that she noticed that she was teammates with her new friend as well, the competitive drive inside Corona kicked into high gear.
"We better decided where to set up base fast. I would like to prepare some traps to beef up our defenses but we only got less than an hour to sort things out. I do agree that a location with a natural bottleneck would be to our advantage and I love Emily's idea as well so we need that are to have lots of vine-like plant life for her to control if we are going with that idea. I only have so much traps to go around after all so anything to thwart our opponents' efforts of getting our flag is good in my book."
---