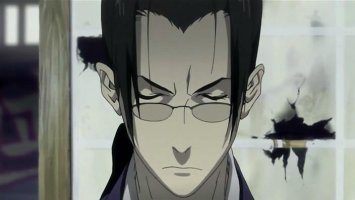 *Insert quip here*
FOLKLORE MEMBER
Invitation Status
Posting Speed

1-3 posts per day
One post per day
1-3 posts per week
Writing Levels

Elementary
Intermediate
Adept
Advanced
Preferred Character Gender

Male
Female
Genres

Modern Fantasy, Historical, Fantasy, adventure, romance, anime, action, etc.
Day 1 Before the Departure
Luro lingered near Runali as they made their way to their destination, he didn't say much only staying nearby fiddling with a random device.
There were no words that would make any of this better, at least none that he knew of so this was all he could do for the time being.
His eyes raised as they drew closer to Belfield, his hand stopped moving as a small smile formed on his face; slipping the sphere back into his sleeve he stood up. That was the place where the other Captain's were along with Risa, he could feel a small tinge of excitement flow through him but remembering what they were there for he pushed that feeling aside for later.
He trusted Runali's plan, there wasn't anything to do but play his part and if need be help the others with theirs, nothing complicated so it was easy to relax.
Zilia on the other hand had been incredibly focused on her notes, reviewing what needed to be done until she knew every step of the plan as if she'd made it herself. Annoying as it was she almost regretted not heaving Noram here, he was an expert at directing forces regardless of number, and mitigating any possibility of failure.
At the end of it all they made it to their destination and there was little left but to take action and get things done.
When the time came for their Captain's departure, her words to Runali were very simple.
"Expect to be chewed out after all this. Be safe."
Luro offered a grin and raised a hand to Runali.
"Don't worry Captain, whatever they do I'll make sure it's returned with extra. We won't be too far. You can have extra hugs when we get you back."
He wanted to hug her now but he knew if he did he wouldn't let go so he held back.
It was rough watching Runali get captured, Zilia's hands clenching into fists as the scene but she pushed down the desire that rose up in her, instead her eyes narrowed as the group led her into Belfield.
Slightly worried her eyes moved over to Luro only to see the toothy grin lining his features, while he was clearly concealing his general bloodlust she could see the desire in his eyes well enough.
"You seem happy," Zilia said deciding not to press the matter.
"Of course Z. I got a good look at their faces, why wouldn't I be happy?"
Zilia made sure not to look if she was nearby when Luro located those officers and returned to the lower decks.

Day 1: After the Departure

Caleb walked over to the edge of the ship to see Seliria staring out at the sea a fair bit away. The group was now waiting to initiate the next part of the plan, each person busying themselves however they had too. Caleb noticed during this that Seliria had wandered off somewhere else and went in search of her, locating her wasn't too difficult, she was out of clear sight and earshot, typical for her when she wanted to be alone, thus it went without saying he moved over towards her.

"You seem lost in thought and wanting to be alone," Caleb said standing next to Seliria. "How did your training go?"
"So you come over and disturb me," Seliria responded before sighing. "It went fine, wasn't hard to pick up. Not a huge fan of the woman but she at least know what she's doing, I prefer someone dependable and intolerable than the opposite."
Caleb offered a nod before looking out at the sea with her, though knowing she'd let the conversation die there he continued.
"Are you prepared for tomorrow?"
"About as much as I can be. Sergei's skill will definitely come in handy and Alicia is prepared to do what's necessary. I just have to pull my weight, and explain to her the definition of friend so she can fix her comment from before."

Caleb eyed Seliria for a moment after she finished speaking, the woman's gaze remaining focused ahead. He could tell she was prepared to deal with whatever the next few days had in store but after years together he could tell when other thoughts filled her mind. It was extremely subtle, something even he missed on occasion as it was akin to a brow being lowered .5% more than usual, but there was something else bothering her.
"...it appears something else is invading your thoughts....I'm open to listening. Probably best to avoid any extra distractions for tomorrow."
Seliria glanced over at Caleb, her eyes narrowing a little at his prodding. Caleb mentally prepared himself for a physical response and watching Seliria raised her hand his body tensed. Though when the woman instead snapped her fingers causing the water from the sea to move towards them, creating a mini dome that surrounded the duo he relaxed slightly.
"...too many prying ears," Seliria said. "Rather this not carry on the wind...or be heard by a half man half beast."
Caleb nodded making a mental note to try this trick himself later before Seliria spoke again, the sharpness in her voice left a bit and her eyelids lowered slightly.
"Thanks to my sickness being cured, I now have a 'tomorrow'. While this is a good thing it has also brought up conversations I never thought I'd be having...one of which is...children."
Caleb's eyes widened for a moment but not sure how Seliria would respond to the surprise he forced his expression back to normal.
"From your Lover?"
"Who else would it be?" Seliria questioned narrowing her eyes at him.
Caleb offered a shrug and shaking her head, Seliria crossed her arms under her chest.
"We both ended up orphans in some twisted way...so I'm not surprised it came up. Giving a kid a good childhood is something we both want."
"So you'll be leaving the crew. Well it was nice having you on board, I'm sure we'll-"
"I'm not going anywhere and you accepted that way too easily," Seliria said cracking her knuckles as she turned towards Caleb.
"I was only joking," Caleb said holding up a hand. "I know you wouldn't leave like that. I imagine this isn't something happening anytime soon."
Seliria slowly lowered her hands deciding to put her skepticism aside and just offered a nod to Caleb.
"We both have our own responsibilities, and we both know we're not prepared for it right now. It was just something that came up...but just the fact we can even have those conversations is something new...and given all that's happened it came to mind again. If I lost the Nova's what 'would' I do. I still do underground work of course but I can't see myself working under someone again."
Caleb eyes narrowed a bit and turning away from Seliria, he rested his hands on his hips his mouth twitching to the side, and with a shrug he looked back at her.
"I understand your feelings. Without the Nova's...the only thing I can think to do is return to the Alley...but I don't see myself serving another crew or person again. I would probably open a workshop in Brass Cape eventually, pick up more apprentices, have Risa as my main assistant or partner depending on if she'd even want to, and work to create better inventors for the future."

Caleb noticed Seliria take a small step away from him, his brow arched as the woman brought a hand to her head, a bit of the color leaving her face as her eyes twitched slightly, her body going stiff.
"...you're far more prepared than I am. You have a general idea of a future without the Nova's...I think I'm going to be sick."
Seliria brought a hand to her stomach and Caleb lowered his arms to his side, his eyelids lowering slightly at her.
"...I feel I should be offended but putting that aside, up until recently, you didn't even know if you'd have tomorrow. You couldn't afford to think of the future, but now you can....it's not surprising you only have a general idea. Besides mine is just a possibility. I'd prefer a future with the Nova's, and Risa is still kidnapped. I want to get them both back, I'm in no rush for a workshop just as you aren't for tiny creatures known as children."

Seliria straightened her body and for a moment saw the pain in the inventor's eyes, realizing she had forced a possibility into her thoughts she silently cursed to herself before putting a hand on his shoulder.
"...we'll get them back Caleb," Seliria said before removing her hand. "...and thank you. I think I needed to clear my head anyway."
Seliria waved her hand and the some of water fell before sliding back into the ocean.
"Let's fulfill our obligations tomorrow."
"Indeed," Caleb said with a nod. "By the way if you have a kid you should name them after me."
"You-I thought I told you not to talk about-"
"A child!"
Seliria jumped seeing Zilia standing behind her, the woman's eyes twitched seeing the shine in Zilia's eyes.
"Another Seliria...a mini Seliria...."
Zilia brought a hand to her mouth as tears stung the edges of her eyes at the sheer beauty of it, the 'original' Seliria trying to figure out how exactly to feel about this situation. She decided 'casual concern' was the proper response to the response.
"Seliria can you name her after-"
"No and this conversation is over, I said it was a possibility. Both of you go do anything else."
-------
Day 2
Early Evening, discussion time
While Luro was reaching towards a rum bottle just out of reach, unable to move his foot presently, Zilia was digging for a new pencil as Adelaide explained how things had gone. Zilia didn't like the percentage but at the very least it got done, Luro on the other hand, after Mia handed him the rum was laughing at Cecilia's imitation.
"No no you gotta do his hand movements too, that's the best part," Luro said grinning.
"I'd take 10% of that carefreeness right now," Zilia said as she continued listening.
Isari was nearby but mostly preparing for her own parts in the plan, though still paying attention; she chimed in at the mention of the tower.
"Good to know. I'll keep my distance from it," she said with a small smile.
"Seastone's not a terrible problem for you," Zilia added. "Your golem's can act on their own orders, once they're moving stopping you won't stop them. Long as you get them out the rest is simple...just as Captain said, once you're on land the hard part is over."
She remembered how Isari was unconscious in the Circle but her crystals still acted according to her will. Though her connection to her golems would be weaker if she was near the seastone tower, so peering through their eyes and giving new orders would be difficult if not impossible.
"I have my weapon on me if need be," Isari added. "I'll probably avoid that tower though, but I can send a golem if need be."
Isari looked at Zilia who waved a hand.
"My power can be negated but I can adjust easily enough, I always have a weapon on me anyway. It's the not being able to move part that'll be a problem or being slowed down."
Zilia wanted to comment on the 'fun' part of their mission when Jack came in on the communicator, hearing the ships were heading towards them were a comfort and caused Seliria to raise her gaze from Caleb's notes of Cecilia's information. Listening a bit more intently the Nova's cook's eyes narrowed a bit at the news of the airship and Jack's suggestion.
"I don't think Jack going in there is a good idea," Seliria said. "Just my two cents though."
A hand reached past Seliria as a woman stepped out of the shadows, stumbling a bit as she adjusted her boots then her eyepatch.
"Normally I'm all for a bit of extra but I'm with Seliria on this one," Mia said approaching the map. "Caleb's group will be gathering information anyway when we can afford it, during the chaos. I don't doubt Jack's ability of course, and I'd love that information sooner rather than later...but if luck isn't on our side and he get's caught or a fuss ends up raised, getting him out would be hard without causing an issue."
Mia tapped the map where the ships should be considering they were directed towards them.
"There's already a storm, don't want to give those guys an extra reason to about face you know," Mia added. "If they hear there's trouble, much less the guy who the Harbormaster is already looking at we could lose this window."
Mia looked over at Seliria.
"That's what you were thinking right?"
Seliria offered a nod.
"Something along those lines," she said before looking at Alicia. "I do think this storm is a good cover and I'm ready to attack those ships at anytime. Jack is currently on his own though, I'm sure Adelaide could do her thing but even that would take a moment by time he communicated to us there's a problem. I'm sure you've already considered that but figured it may as well be out in the open, easier to discuss it that way."
Seliria looked back at the map bringing a hand to her chin.
"End of the day you're the first mate to the acting pirate lord so you're the current authority, out of obligation as a Worst Gen I'll follow whatever call you make."