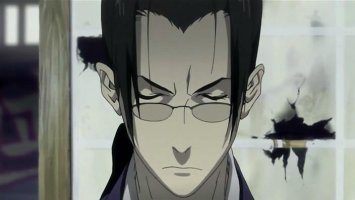 Roleplay Invitations

One on One Roleplays
Posting Speed

A Few Posts A Day, One Post a Day, A Few Posts a Week
Writing Levels

Elementary, Intermediate, Adept, Advanced
Genders You Prefer Playing

Male, Female
Playing Style- Passive or Aggressive

Both are fine. I tend to be aggressive more though.
Favorite Genres

Modern Fantasy, Historical, Fantasy, adventure, romance, anime, action, etc.
Genre You DON'T Like

Depends on the story, not all that picky about it.

Palais Celeste: salle á manger (3rd Floor)
Luro pulled at his outfit, his mouth twitching to the side as he stared down at it. He wanted to undo the first few buttons but Jack said they had to blend in. That was also why he had to leave his necklace behind but the guns strapped to his person would hopefully be enough to get the point across, he had a few extra in the satchel on his person. Just moments before as they passed through the rioting people he could have sworn he heard a voice amongst the chaos, a familiar and comforting one. For just a moment his back didn't feel so empty, but there was little time to pursue the voice as they had to make their way inside.
When Jack spoke Luro smiled and looking over at him gave him a small slap on the shoulder.
"We'll get him back. You managed to stop people from killing you who hate your very existence, getting your sibling back is pretty equal to that."
Luro looked forward again and grinned adjusting one of the belts."I mean worst case we die, no big deal."
A barrage of bullets filled the area, gunshots ringing throughout the hall as Luro fired pistol after pistol as laughter echoed from him over the endless bombardment. His hands were already on another gun the moment the bullet pierced through its target, his body constantly moving weaving between blows and past Jack. He left no breathing room, no chance for rebuttal. If they closed the distance that'd be it so he made sure that didn't happen. He fired behind him taking out the knee of the man coming at him and a second shot to the skull for good measure. He grabbed a gun off one of the dead bodies as Jack took out another guard. A pistol in each hand his eyes moved to the guards then to where Charlotte had escaped towards.
There was barely time to register what had happened, he felt something shift in the air and his eyes widened for a moment as the darkness raced towards them. He grinned lowering his body almost ready to confront the force head on when Jack slammed into him. In the next moment he felt something wrap around him, a familiar feeling that caused his eyes to narrow as he noticed the chains wrapped around him. No matter how hard he struggled however the bindings wouldn't come undone, and his eyes twitched not seeing a lock.
"Hmm...this gives me an idea," Luro said tugging at the chains again. "Also this magic stuff is really useful isn't it? I mean-"
He was cut off by the second spell quickly lowering to the ground and shutting his eyes almost on instinct at the spark of a flash. He laughed as the ceiling came crashing down covering his head as he waited for the dust to finally settle.
Once he was free thanks to Jack Luro rubbed his wrists with a small chuckle flexing his fingers a bit before grabbing his dropped pistols.
"Younger siblings right? They really like lashing out and not listening," Luro said smiling at Jack. "Well in my case I acted like the child so I can't really say much."
His eyes went down to Chester then back to Jack, for a moment the smile on Luro's face left as he eyed the man brandishing his weapon a few feet away. He took in a deep breath and with a chuckle tapped Jack's shoulder with his gun.
"Jack…go after Cedric," Luro said this shooting another approaching guard. "I got this…well probably."
Luro grinned at this before turning to the guards behind them raising his guns to them.
"I believe you two are smart enough not to lose each other pursuing the wrong thing…I don't want to watch that happen. So go after him."
Keeping his back to Jack Luro made a motion with his head. "Hurry up before he gets away. I'll catch up soon as I'm done here. Well if I'm not dead anyway."
Jack shook his head. "No! We're in this together, I promised..." his voice died in his throat when the tramp of metal feet announced the arrival of more soldiers.
Jack stared at Luro for a long heartbeat. A million things to say rested in his heart but the soldiers were here, and he had a mountain of rubble to climb over. There was no time. His eyes brightened. Reluctantly, Jack nodded at the giant's back. "Do me a favor and don't die. The captain will never forgive me," Jack replied hoarsely. He swallowed, then started for the debris.
Luro didn't respond to Jack merely keeping his pistols trained on the soldiers ahead of them, more were coming and it'd be harder for him to escape when that happened. A small smile found its way onto his face when Jack spoke, he knew how worried he was about Cedric and he would do more good going after him then staying here.
"No promises but I'll do my best. These guys look really strong...I'm going to enjoy this."
A toothy grin formed on Luro's face before he watched Jack head towards the debris firing a shot at a guard that tried to approach him, stopping the man from moving. He waited until Jack was gone before his shoulder relaxed slightly.
"Oi you're attention should be on me," Luro said motioning with his head. "The name's Luro Makachi, Carpenter of Stardusk. One of my favorite ways to die is in an all out brawl for a friend. Make these last moments fun for me!"
"Three bullets not counting what pistols they have, no rifle so all my backups are gone and I won't last five seconds up close with these pistols. This is a really hopeless situation...I guess that's why I can't stop laughing!"
"Idiot! Qu'est-ce que tu fais?" the commander shouted. He glared at his men. He expected more from them not this frenzied rush to their demise. "Toi! Les protéger!" he barked. ("Idiots! What are you doing? You there! Protect them!")
The summoner almost dropped his gun. He lowered it quickly and fished out his summoning card. Gathering his thoughts, he casted. The ground shuddered bringing down sheets of dust, as rock walls rose around Luro. The giant's bullets ricocheted off the surfaces.
Luro grinned as he watched another guard fall and throw the gun aside; just as he pulled the trigger his eyes widened slightly seeing the summoner with the card. Cedric and the others flashed in his mind and he quickly trained his gun on the man, but it was too late, the rocks rose around him stopping his shot.
He blinked a few times before sighing and twirling the last gun moved it into his sleeve.
His gaze rising to look at the height of makeshift prison, he folded his hands behind his head.
"Can't climb out... the L.A.S.S. would be really helpful right now…oh that gives me an idea-"
"The firing stopped," the earth summoner informed his commanding officer. The guard waited nervously for further instruction. He knew they were dealing with a very dangerous man. After all, news about Luro's massacre had spread among their ranks like wildfire.
"Don't trust him," the officer grunted. He pointed to several closest to the barrier. "Rush him later. Your sacrifices will not be in vain."
They saluted him. Determination showed in their faces, as they prepared for the inevitable. They were aware they needed to buy the others time. The commander signalled for them to wait. He pointed to another summoner in his ranks. "Both of you," he gestured to the two of them. "Get behind the corner and keep out of sight. When the walls are down, incapacitate him."
"Sir," they both saluted and made their way towards their designated area.
"Now!" the commander shouted.
Luro didn't have time to finish his thoughts as the walls exploded sending him flying backwards, shards of rock flying past him cutting parts of his arms and legs, tearing his clothes in the process. He slid along the ground on his back smearing red on the floor, and blinked a few times after coming to a stop before climbing to his feet picking up footsteps.
He was barely standing when the ground rumbled beneath him; he quickly sprinted forward as shards of rock burst out of the floor almost impaling him as he rolled out of the way.
Raising his body he moved sideways out of the way of a sword coming at his body. Slamming his knee into the guard's stomach he grabbed him by this shoulder. Ignoring the man's yelling he spun him around to take the shards of earth meant for him. Taking the gun off the man's belt he pushed him into another guard putting a bullet through the following man's skull as he shoved the body aside.
A hilt slammed into the side of Luro's skull sending him stumbling backwards and he grinned as more men ran at him between shards of earth. His foot sliding under a fallen sword he kicked it at one of the men causing him to dodge out of the way, the sword piercing the man behind him. The distraction was enough time for Luro to approach the guard and grabbing the gun off his belt kicked him away.
Raising the pistol he grinned only for the pistol to get knocked away by a chunk of rock as the bullet left it's chamber.
"Rude!" Luro said looking at the summoner. "I don't steal your weapons."
A chunk of boulder was sent at Luro as a response and he went to move but with a snap of the summoner's fingers the rock exploded in Luro's face, chunks of the boulder flew at him and a piece of it into his shoulder as the man was thrown backwards, a large piece hitting him in the forehead as he fell.
Luro let out a small grunt before a grin adorned his face as he placed his feet down, sliding back a few feet only stopping because of a deceased guard, trying to get his bearings as the room spun for a moment.
Red pour down the front of his face as a cut formed on his forehead, and he peered between bits of red at the approaching guard, a quick movement from his attacked and the sword cut diagonally across Luro's body. Though he had managed to step back he still felt the blade cut his skin through the cloth, he ripped the chunk of earth out of his shoulder and stabbed it into the guards skull shoving his body aside afterwards.
That familiar sharp agony echoed across his torso and he could feel something, a particular something he didn't have time to think about currently rolling down his torso as his body slowly going numb, he clenched his fist to stop his fingers from trembling..
Luro breathed heavily flexing his fingers as his eyes moved over to where Jack went, it was hard to see from the blood now in his eyes but he could tell he had gotten away. Reaching up he went to wipe his face with his sleeve only more blood to adorn it. He blinked looking at his soaking scarlet sleeves remembering the cuts from earlier. His clothes now matched his hair in color and hue at this point. His entire body felt like it was on fire, he knew the pain was there but it was overshadowed by the joy pouring through him, it had been a bit since he had been in a proper brawl on his own. Grinning between droplets he started walking forward, reaching down to grab a gun off the ground.
"Z's going to be pretty mad at me for losing all this blood," Luro said checking the gun in his hand.
He walked with a slow gait towards the commander and the summoner, as the summoned hurled more rocks at him he leaned his head out of the way letting the stray shards cut his cheek as they passed him but didn't stop his pursuit.
"My vision's starting to go dark. Probably because most of my blood is on the floor."
Sure enough a trail of red was following the gunner but the toothy grin didn't leave his face as he walked slowly forward pulling out more chunks of earth stuck in him. He was a dead man at this point so he had all the time in the world right now. His body was burning, screaming at him as the pain started properly coursing through his body, his vision was blurring and he could feel darkness closing in on the edges of his vision.
"Haha…Alicia would have ripped through these guys so easily, Masu too. The Captain and Jack with their armament would have shoved off all those strikes like nothing and Z would have easily dodged those attacks. Kadi would have cut through everything with finesse and charm as he does…and Cedric could have used his fancy magic."
Luro raised his head his pupils growing slightly as a feeling of pure ecstasy filled his entire body, that feeling walking the edge of death always filled him with such wonderment. There was no thinking about his safety, just kill the thing in front of you and keep moving forward, rinse and repeat until nothing is left standing on either side.
"Killing this many with two bullets isn't too bad, sad no one was here to see it though."
Luro raised his pistol to the men, though his arm was shaking barely staying up. His body felt so heavy and he could feel his legs getting weaker; it took all of his willpower not to fall to his knees. He couldn't do that though, if he fell it'd be by another not himself.
Everyone's faces flashed through his mind and for a moment he could smell Jack's cooking again, laughter echoing along the ship his own mixed in within. With a small smile he tried to train the gun on the commander.
"Sadly I won't be able to make this shot count, but I won't die without at least using everything on me."
Luro grinned and pulled the trigger.
The commander shoved the earth summoner behind him. He twisted to the side shielding his heart from immediate danger. Gun smoke reached him before his body could process the shock. Then it hit him
hard
! Agony flared from his chest and his breathing turned sluggish. He was drowning in his own blood. The man gritted his teeth and unsheathed his sword.
He sprung forward sword trailing by his stronger side. Silently. Swiftly. He overshot Luro, spun around his left leg and gouged the titan's right calf. Drawing a raspy croak, he grasped the hilt in both hands and thrusted. His right eye peered fearlessly into the barrel of the gun.
A macabre Pollock of grey and red plastered the white walls but Luro was too late. The deceased man's blade pierced through flesh and shattered bone. A bloody sheen wicked off the blade after it burst through the other side of Luro's knee. Gravity kicked in and the corpse tumbled backwards in an undignified heap.
"Attrape-le!" the summoner croaked. He couldn't allow the commander's sacrifice to be in vain. He pulled several cards out at once. He wanted to strike the vile criminal down so badly but no spells came to mind.
When the shot connected hitting the Commander a small smile formed on his face, it wasn't lethal but he'd take a hit over a miss any day. He noticed the man was no longer standing where he was but he didn't process where his attacker was until he felt his blade move through him, at this point there was no real pain anymore. He dropped the gun in his hand and allowing the hidden one in his sleeve to fall out he fired, the movement almost instinct at this point.
A chuckle escaped from him as he watched the dead man fall to the floor, but he joined him immediately after as his body lost the ability to support his weight. The new wound didn't help his already weak body; he lied on a back in a pool of his own lifeblood staring up at the ceiling with his arms and legs out.
For a moment he felt himself back in a field of green, the grass tickling his neck and a shadow suddenly covering him, through the warm spring he could feel a cold chill suddenly enveloped him as a pair of eyes met his, then the smallest curve of rose colored lips.
"...well now for a fact I know I'm almost dead. That's the only time I see that face vividly anymore."
Within the next moment he felt the cold rush back through him and reality returned quickly.
His vision becoming hazy he grunted a bit and dug in his sleeve pulling out a bottle of rum.Luro paid no mind to the magic man's yelling, he couldn't do anything about it anyway.
"One last one to you guys."
Luro grinned and held the bottle up before quickly drowning the contents. With a hearty sigh he set the bottle down next to him before speaking again.
"Oi! When you tell this story you mind telling them I killed hundreds not about a dozen of your friends! It'd be appreciated! Hahahaha!"
"Arrêtez! Ne lui fais pas de mal!" a feminine voice demanded. Her words were soft but their presence was undeniable. ("Stop attacking him at once!" (not a literal translation))
Victoire's heels clicked on the floor as she stepped into view from behind the wind summoner's hiding place. Her dress was torn and blood splattered in many places. In her hand, she gripped a dripping sword. Her blue eyes narrowed dangerously.
"All of you are traitors to the crown. Stand down and I'll consider pardoning you," she warned in Trovalian. "I have little patience left."
A number threw down their weapons and ran into the ruins of the salle á manger. Stories of Victoire's infamous temper already preceded her. Their remaining comrades jeered loudly as they disappeared. The king's niece composed herself. Her eyes picking out the remaining summoner in the group, the brave soul standing defiantly over the Stardusk gunner.
She toyed with the idea of tossing the cumbersome sword aside until inspiration hit her. She licked her lips in anticipation. She loved nothing more than to see that loathsome summoner reduced to a quivering mess. She purposely dangled a card in front of the group. Her wind rune on prominent display.
The summoner reacted as she calculated. A wall of rock shielded Luro and him from her cutting tempest. She danced among the remaining men. A combination wind and blade fell them one by one. Those she missed had their throats ripped out by her wolves. Thirteen down and one gunner was left pressed into a corner. Her pink glossy lips quirked into a triumphant smirk, but not for long.
The smile slid off her face as the man dared to fire at her. Blood poured down her sleeve and her ire blazed even more intensely than before. She stepped forward brazenly daring the man to keep firing at her.
A noble. The King's very own niece.
The soldier dropped his gun and raised his hands to shield his face. Victoire exhaled loudly. She threw a single summoner card at him. A jet of red sprayed the entire area. His head rolled away and his hands, wrist attached, slapped the ground at his feet. The body deflated. Flesh unraveling from bone.
One person left.
More red than blue decorated the belle's from head to toe. Her mind screaming for the last man to die even more horribly.
How dare they retaliate?
She intended to ram the message home. Do not cross the royal family.
Ever.
She stopped before the wall.
"Surrender," she intoned. "I've no intention of spilling anymore Trovalian blood," she lied. "You and I are brother and sister in arms. Our leader's sins are not ours
yet
."
She was drawing a third card when the wall crumbled. She blinked dumbly, as the bloodied earth summoner collapsed. She backed away just in time to avoid being pinned to the ground.
She exhaled loudly. "Th … that was uncalled for," she protested in Common. "I mean I was going to kill him but … how are you still moving?" she demanded abruptly.
Luro's eyes twitched slightly at the new voice that filled the room, it sounded like a woman's, he couldn't make out the words but opening his eyes he noticed the summoner had raised a wall. He blinked a few times seeing the panic in his face, whatever that voice was wasn't an ally probably.
With a small 'hup' Luro climbed to his feet using the wall to support himself as the Summoner dug for a card, by time he noticed the man was up Luro already had a grip on his wrist.
He quickly covered his mouth and slammed him against the wall practically leaning against the man unable to support his own weight properly.
He stared into the summoner's eyes for a moment with an unfocused gaze, his hand glancing over at the cards still gripped in his hands before returning to him.
"…so you do that magic stuff with your cards huh…you don't mind if I borrow them then right?"
Muffled screams followed as a dark smile slowly found its way onto Luro's face, he leaned a bit closer and in a quiet whisper spoke.
"Good."
When the wall fell the man crumpled to the ground, his head gently rolled forward stopping at the woman's feet. Luro held the man's hand at the wrist still clutching the cards tightly as Luro returned a small dagger to his sleeve.
"He wouldn't let go of them…" he mumbled. "He could have just said no…also who screams at being cut…I mean I know the blades rusty cause I don't use it often but I eventually cut it off."
Luro looked up at the woman and brows arching looked around the room; noticing the new chaos before focusing back on who he assumed was a noble. Tilting his head slightly he looked down.
"…I'm standing…oh."
Almost like a puppet with its strings cut Luro immediately fell to the floor face first. He felt his vision go black for a moment and mumbled something incoherent before his eyes shut.
Victoire rounded the body. Her skirt flowed gracefully as she walked. After finding the least bloody spot around Luro, the apprentice healer kneeled on the ground. She lifted the pirate's head into her lap and began sweeping away the matted hair. Her touch was gentler than expected. She watched the eyelashes flutter. Consciousness seemed to be returning.
"You'll be fine," she reassured him.
She unbuttoned the stained vest and pressed a summoning card of a different rune against the exposed skin. Paper dissolved and a pleasant warmth radiated throughout Luro's body. Shallow cuts and gashes mended quickly. The blood flow ebbed around the shattered knee and slashed up calf. Victoire gave a small start when she felt the warmth creeping up her arm as well. Instead of redirecting it back to Luro, she allowed it to flow towards the spot where the bullet grazed her earlier.
She surveyed her patient's progress with a critical eye. She decided against mending bones. Closing up the skin should keep him alive long enough to be useful. She needed him to make a case to Captain Lev on her behalf.
"I don't recommend you fight anymore, dear hero. Even after I bind your wounds, your knee won't be able to support your weight for a few days. I will need to work around to clock for that miracle to happen." She batted her eyelids innocently. "Don't you think I deserve something in return for aiding your ship's doctor?"
The wind rushed past his ears and Luro opened his eyes to an expansive blue sky, he blinked a few times feeling the dirt between his fingers again. Flowers decorated in red surrounded his body and a
click
resonated as he found himself staring down the barrel of a gun. The person holding the gun smiled before it fired and Luro blinking opened his eyes properly to meet the eyes of the woman from earlier.
His eyes twitched a bit and he peered down seeing his wounds were healing themselves, his eyes twitched a bit at the strange new feeling but that was the extent of new emotion that showed before looking back up at the woman.
"…those would have been cool scars…ah but thanks though," Luro said with a small smile. "This magic stuff is really useful."
"Only those with the right blood decent can use them," she replied. "Stealing our tools will do you no good. You can't use them."
"Hehe...I don't need the magic just the tool, that's enough for me to work with."
Luro closed his eyes for a moment as he felt the wounds and subsequently some of the pain slowly leave his body, he wasn't sure why but being like this felt oddly familiar. He could see the darkened face of a woman in his mind, and a lullaby that made his chest hurt echoed inside his skull, but his mind pushed the memory away as the woman spoke again.
Opening his eyes again he looked back up at the woman, he grinned catching her words. "Haha…I thought you were dressed nice for a reason, and you smell good on top of that. Asking a favor right after saving my life, that's just like a noble."
"Just like a noble? You seem to think we are cut from the same cloth." her amusement was obvious. "I guess I
thought
all pirates are the same. Clearly not."
"Nah nothin' like that. You're a good noble...most would have just left me for dead."
Luro chuckled a little.
"I'm a pirate though not a hero so I can appreciate that kind of thing. I was just helping my friend though."
Luro flexed his fingers a bit before he made himself sit up, being like that was a bit too familiar and was reminding him of strange things, memories he buried for a reason.
"For your request you did help me so I don't see a reason not to help you. You also remind me of someone I knew, it makes me want to be nice to you. So you need someone or their family slaughtered, you need a village destroyed, a ship built, a town set on fire. How can Luro Makachi help you miss noble lady."
Luro said all this pulling the detached hand closer and pulling the cards from the man's grip, grabbing the man's body by his arm he pulled him closer and started going through his pockets.
"A gentleman pirate? That title suits you, sweet hero. I shall see if you have more fitting titles first before I call you that from now on." It was harder now to pick out sarcasm from her flattery. Her mask was back on. "I want Charlotte Vontiago. Preferably not dead. She needs to confess to her crimes and be punished."
There was venom underlying the honeyed tone. The darkness melted away as she added an afterthought. "Punishing Charlotte should work in Jack's favour. Only one person needs to be sent to the guillotine for Oubila and this revolution. I think Cedric prefers Jack exonerated. I will try to push for the Jackal to be made a hero if my uncle is willing to listen."
She faltered as her feelings began taking a toll on her again. There was some sadness creeping into her face. She might prefer Alexandre over Cedric, but they had been friends for the longest time. "He saved my uncle, you see. Cedric could have assassinated him but he let the king escape. He's … I think he's dying if not dead. Charlotte never lets a traitor live not even if they were her favourite. I guess you should focus on saving Jack. He's the only brother left."
"I'll try to save both of them." Luro's response was a simple one as he continued digging in the pockets of the corpse.
She tilted her head to the side. "You can try. I'm not as optimistic as you, unfortunately. I've seen too many of Charlotte's victims."
"You can just call me Luro. I don't need any titles or nothing. I just wanna make sure my friends are okay, if that means stopping that lady that works for me."
"Thank you,
Luro
. No, I think the title suits you fine. You shall always be the Gentleman Pirate in my eyes." She teased. Her lighthearted words were starting to fall out of sync with the grim expression on her face.
"Hmmm well if ya want. I've been called worse things."
Luro glanced over at Victoire offering a smile.
"Up until I see his body I won't stop trying to help him and worst case I'll make sure he has a proper grave. I'm sure even he'd at least kick me into a hole...probably."
"As you will," Victoire replied serenely. Their conversation overlapped in an odd rhythm yet they managed to make it work. She considered this trait to be one of the man's many peculiarities. No amount of prompting could ever make Luro a skilled conversationalist.
The healer watched Luro scavenging from the corpse for awhile then turned her attention to his legs. Few things made her queasy anymore. Charlotte's training had been more than thorough. She was back in healer mode. She gave the giant a quick once over. His head wound was probably the least of her worries at the moment. She ripped off a good length of her skirt and used the strips as a makeshift bandage. She didn't want to abandon her patient in this madhouse. They might get separately from each other permanently. She was still worrying over her aunt's safety.
After they had reached one entrance of a hidden passage earlier, the king noticed that his wife was missing. The woman wished to remain behind her husband and daughter to keep them protected. None of the guards remembered when she disappeared.
Victoire felt guilty about lying that she would go back to find the Queen. She had no intention of doing so at all. That's why memories of Celes' hopefully smile still twisted her heart. At least she wasn't the only one, the summoner consoled herself. The guard captain sent several loyal guards to aid her. Her aunt would survive. The Queen had always been a fighter.
Her heart continued to ache. That woman was dearer to her than her mother ever was, so she'd regret the woman's death greatly. She killed the distracting thoughts as she finished wrapping Luro's knee. She couldn't give in to worry or sadness now. She had her duty to fulfil.
Merci l'toiles!
She prayed silently.
"Shall we get going? I worry about your Jackal. He may be a devious connard (bastard) but he strikes me as an incredibly emotional person. Charlotte will likely … "
Shadows stole away right before their eyes. Leaving the hallway eye-wateringly bright. Not a speck of darkness remained; it was like they were under the glare of a hundred overhead lights. Victoire scrambled to her feet. "Stand up! I'll support you," she urged. "We must aid your Jack! This spell must be the Spymaster's doing. She's the most powerful shadow caster I know."
Luro eyes twitched slightly as they adjusted to the light, he stared down at his newly wrapped wound for a moment then at Victoire. His eyes didn't leave the woman for a long moment, his stare searching for something but whatever he was looking for he gave up quickly and just grinned.
"Thanks noble lady. Just help me get in firing range that'll be enough."
"My name is Victoire. People usually call me Lady Noailles but this isn't the time for that." She remarked while pulling Luro's left arm over her shoulders. "Given our predicament, I guess we're a team then. I hope your Captain won't object."
Luro after ensuring he had his satchel dropped a few of the cards into it, next to a pile of guns he had gathered from the bodies.
He happily took the help up putting in an effort not to put his full weight on the woman.
"Victoire? So Vit then. Got it," Luro said with a small nod. "Being a team is fun, I'm looking forward to it."
When Victoire looked at him Luro returned her gaze with his normal carefree expression, his brows arching slightly he tilted his head a bit at her and returned a smile. "Is there something in your eyes? Ah it's the light isn't it, it's really bright right, much more than before."
"There's nothing in my eyes, Luro." The young noble lowered her eyes demurely and gave him her saddest smile. She hoped it was enough to gain his sympathy. "You see, she knows me as one of Charlotte's soldiers. I'm worried she'd kill me the moment she sees me. I'm so terribly afraid."
At her words Luro laughed a bit bringing a hand to his stomach. "Haha's the Captain's not like that," Luro said. "She probably won't kill you. Now let's hurry and catch up to Jack. I can't go leaving his side just yet."
"You do, do you?" she mused out loud just as an interesting conclusion crossed her mind. She wondered if there was something more to his relationship with Jack. Luro was, after all, seemingly oblivious to her flirting while being so enamoured with the other man.
She couldn't help smiling. Jack's preferences might explain Cedric's own preferences when it came to lovers. They were brothers after all. "Ah well, I can understand your desperation," she hinted. "Let's not keep him waiting."
"Yeah...I'm not about to leave this all to him if I can help it. Not after all he's done for me."
Luro closed his right hand into a fist.
"I made a promise..."