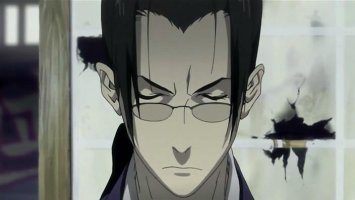 Roleplay Invitations

One on One Roleplays
Posting Speed

A Few Posts A Day, One Post a Day, A Few Posts a Week
Writing Levels

Elementary, Intermediate, Adept, Advanced
Genders You Prefer Playing

Male, Female
Playing Style- Passive or Aggressive

Both are fine. I tend to be aggressive more though.
Favorite Genres

Modern Fantasy, Historical, Fantasy, adventure, romance, anime, action, etc.
Genre You DON'T Like

Depends on the story, not all that picky about it.

Luro noticed the others as they made their way back to the ship and waved to them, at least as much as he could with arms full of wood, some of it scorched. He slowed down a bit waiting for Zilia who had apparently noticed Jack on their way back. Once they were all reunited Luro's attention moved to the Captain as she brought up the locales, he offered a nod in agreement thinking back to the actions of the few people he encountered.
"They weren't friendly on our outing either," Luro said. "Even before I accidently blew up his shop that guy was unfriendly."
It was normally the opposite even when they were pirates, first friendlessness even if it was forced, then generally after a few minutes to an hour, a few things get blown up, lives are lost then the anger and hatred comes. This town was a little backwards and it would have been uncomfortable if he wasn't used to the feeling by now.
Luro closed his eyes as the Captain brought up their posters. He didn't notice any of them up during his walk either but they were infamous now, being recognized by their faces was probably going to happen once or twice, he could count when they were attacked because people knew who they were. This whole thing seemed more like caution than fear, though he did see mixes of that as well. There was little time to press on the matter as CP returned along with a large group of people including a tall woman.
His brows arched and he looked over at Zilia wondering how exactly she felt about this matter.
This screamed trouble.
She wasn't sure how they managed to attract the most unsavory characters in a particular area but at this point it was almost a gift. Zilia knew that it was rude to judge someone purely off their appearance, but in their line of work it came in handy and no part of this looked inviting, especially when the lady dressed in green appeared. At the very least they were learning more and more about what was going on, and about this place. This island was apparently owned by the Tankered Pirates, her gaze moved over to Luro and for a moment concern showed on his expression, she had a feeling he was thinking about Yakone. This wasn't the first time they were at a place run by pirates and seeing his body tense up a bit showed he immediately went on guard hearing they ran the island.
He returned to his normal relaxed stance eventually but at the very least she knew he was more on guard, even if it didn't show in his smile anymore.
Seeing the Captain of the Tankered step forward Zilia turned slightly and adjusting the wood slight made a fist giving a firm nod as she could basically see eye to eye with the Captain and turned her attention forward again.
"Wow he's smaller than I thought he'd be."
She glanced over at Luro as he stared at Abram tilting his head slightly watching the man walk away, his people leaving shortly afterwards. At the Captain's comment she looked over at Luro and nodding he spoke.
"Z's concerned and I can't say I'm too partial to being in a place run by pirates…seeing as last time you were kidnapped and almost blown up," Luro said offering a small nod. "However…it's not pirate like to turn down free drinks so let's go anyway."
"Do you have no sense of self-preservation?!"
Zilia stared wide eyed over at Luro causing him to shrug.
"There's no need to worry Z. Let's enjoy them while they're friendly. Pretty sure once they find out we blew up one of their places that'll change so let's make the most of it. If they try to kill us we'll just do what we normally do."
"You blew it up! Don't you dare add me to this and please consider this for a moment longer."
Zilia narrowed her eyes at Luro disliking the fact she couldn't reach for her notebook but her anger dissolved against Luro due to his natural carefree guard.
"The cost of being popular Z."