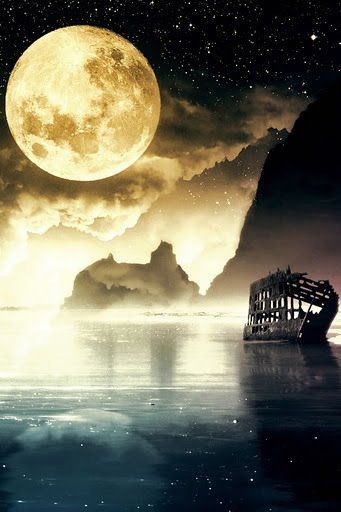 Vivid Imaginings
DONATING MEMBER
Roleplay Invitations

Group Roleplays, One on One Roleplays, Private Convo Roleplays
Posting Speed

A Few Posts a Week, One Post a Week, Slow As Molasses
Writing Levels

Intermediate, Adept, Advanced, Adaptable
Genders You Prefer Playing

Male, Female, Primarily Prefer Female, No Preferences
Playing Style- Passive or Aggressive

I'm willing to do either, but may lean more towards the passive side.
Favorite Genres

Fantasy, magical, modern, medieval, horror, dark fantasy, post-apocalyptic, sci-fi, adventure, action, anime
Genre You DON'T Like

Realistic fiction, romance
Luro stood on the main deck near the bow rubbing the back of his head. He had asked for night watch again still unable to sleep even with Gavera at their backs. The last few days still ate at him and what time he had he kept to himself trying to organize his thoughts. However after his recent conversation with Z he was reminded that he had to put in a bit more effort to communicate than he was. Thus after eating half of Jack's nuts he left a note to meet to him on the deck at night, making sure to add it wasn't to kill him just in case.
He owed Jack an explanation anyway so it seemed like a good idea up until he made his way to the deck, rum bottle in his hand, staring at the ocean and quietly wishing Jack had fallen asleep.
He had absolutely no idea what to say if he showed up. He realized this almost immediately after walking onto the deck at nightfall, and the last few minutes offered nothing. The extent of his conversation that came to mind was a reference to the moon, and a bad joke involving whales, that was all he had at the moment.
"Luro?" Jack approached from the lower deck, dressed in his cook's apron that was stained with bright red splotches. A cigarillo's soft glowing tip flared from the corner of his mouth as he wiped his hands clean with a rag. The bags under his eyes suggested Luro wasn't the only one unable to sleep. He made a smile, or tried without dropping his smoke, as he came to Luro's side and leaned against the railing. He draped the rag on the rail and looked up at the sky.
"Nice night," he commented.
I should chart some of the constellations…
, the thought distracted Jack momentarily, his head tilting to one side as he star-gazed. Shaking his head, he looked back at Luro. "So, what can I do for you friend?"
His eyes drifted to the bottle in Luro's hand. "May I?" he asked, indicating to the rum.
Luro jumped a bit hearing Jack's voice and turned partially to face him, he had gotten here a tad sooner than he anticipated. He took a deep breath trying to calm himself before returning the man's smile. On the inside however he was screaming for any kind of help from whatever forces reside presently in his skull. When nothing came to mind he could only offer a nod to Jack's question before his eyes widened a bit as he was called by a familiar but undeserved moniker.
"Yeah it's a nice night the, the whales have to be happy tonight."
Luro eyes twitched and he brought a hand to his face squeezing the bridge of his nose as he handed Jack the bottle. It started good but he already messed up the joke, that regret could come later he had called him out for a reason.
"Hmmm well after speaking with Z...I was reminded there were some things I had to do," Luro said. "I'm trying to sort out what I can from my previous mistakes, except the trying to kill thing I can only fix that by...not trying to kill you all...I think."
Luro brought a hand to his chin clearly still trying to work through that particular aspect but put it aside for another moment before looking back at Jack.
"Unfortunately I lied straight to your face and I know it...so I'm here to fix that."
Luro cleared his throat and folded his hands behind his back.
"On the deck of the ship, that night when we drank together I purposely chose a different answer than my real one. So...her laugh. Her laugh was the first thing I remember when I think of her. There you go."
Luro with a firm nod said this before taking the rum bottle back and taking a long swill from it let out a small sigh.
"So I figured I'd fix that, I got some bottles here. The night's nice...if you'd like to ask me such questions again I can promise honesty this time...or anything else really. Well not everything, some things I still have to explain but...I owe you some proper answers."
Jack remained quiet, preferring to let Luro speak his mind as he sipped from the bottle. The only reaction came when Luro mentioned lying; a single eyebrow raised as Jack gave him a deadpan stare from beneath his brow that'd rivel the look of his sternest mother. It softened somewhat when Luro moved to Nura. Taking out the cigarillo, he stubbed it out on the railing and flicked into the sea. He leaned on his forearms and stared out without a word for several long moments. A deep sigh broke his silence.
"Luro...if I was anyone else- Alicia, the captain, Kadi- I'd deserve every ounce of truth you have to give," Jack turned to look over Luro. His mouth worked and he spoke haltingly, as if fighting himself in how much he wanted to say. His eyes never quite met his crewmate's as he continued. "But between the two of us, I'm sure we'd have enough secrets and lies to sink the ship. You, at least, are trying to… be better."
For a brief second, his eyes narrowed, as if he'd witnessed something distasteful pop out of the black sea. It vanished quickly. Jack scratched at his forehead and rubbed his shoulder.
"It wouldn't be fair if I demanded the same. Although, truth be told, that's exactly what I want. So, how about a deal. For every question you can answer honestly, I will… attempt to do the same." He stopped, thinking. "Alternatively, you may request something of me if you have no questions to ask."
Finally, the cook's eyes raised to Luro's. It was plain to see he was serious about this, if nothing more than in the conflicted way his body fidgeted yet his mouth set in a hard line. Jack desired every answer that plagued his nights; plagued them still, though tonight's sleeplessness sprouted from far-flung thoughts. But since their departure from Gavera, Jack had time to reflect on what occurred. Luro's change, and talking with Ria had… inspired him? He shook his head at that word but he realized how tired he was of his position. Even as a humble cook to Stardusk, he kept his mouth wired shut to more things than he dared to admit, right down to his simple reactions. He couldn't speak of everything; his private nature forbade it. But, perhaps, this was a start for both of them to pay back the other.
Luro's eyes rested on Jack, the man's words echoing in his head for a moment. He sighed a little thankful he found people like this to sail with, he could understand a bit what Jack was saying, there were some things that weren't easily shared. Luro closed his eyes pushing some of his own thoughts aside before he leaned against the side of the ship. Jack was even considerate making it so he wasn't forced to answer, there was no absolute, both had the option to not answer the questions posed on them. That thought relaxed him a bit and with a nod he set the bottle next to Jack.
"I like that idea," Luro said. "...I wouldn't say I'm trying to be better though, I just know my habits and if I don't break them I'll just repeat them. I hate saying it but I'm not...good. I'm stable at the very least, I need a constant reminder to not go back to being an imposter again, the comfort knowing I'll be killed if I do...hasn't helped me resist either, so honesty is a good start. So yeah...I like that, let's answer what we can."
Luro took a deep breath before looking over at Jack.
"Okay I answered so I'll ask I guess...How'd you end up in the Brothel in Tilea?"
"That's one definition of being better," Jack pointed out, taking the bottle with an added thank you. He swigged from as Luro asked his question. He stiffened, the bottle protesting beneath his clenched grip.
Wiping his mouth, he considered Luro's question as he rubbed his shoulder. "Well, I guess this isn't off to a great start," he chuckled and shook his head. "I can't answer in the way you want. Simply put, the madame knew and worked with one of my mothers, and was kind enough to shelter me until I could find a job, or a crew."
He handed the bottle to Luro. "Alright. What's the story between you and Lina? The full story, that is."
Luro smiled a little at Jack's answer, at the very least he understood a bit of how he got there if not the why. Taking the bottle he waited for Jack's question, the moment he asked it Luro's whole body flinched, and he almost dropped the bottle over the edge of the ship. He quickly reached forward and caught it with a nervous chuckle.
"Starting with the hard one...great," Luro said before taking a sip. "I'm uh...not exactly ready to...talk about that. All of it anyway."
Luro's eyes narrowed a bit as he stared out at the ocean, it took him a moment and a few breaths to steady his nerves just to tackle the memory, much less talk about it. After a brief moment he took another sip before speaking again.
"When we were kids I made a promise to protect Lina, my first promise. After we ended up on the streets, and eventually the rest of the children we found a place for ourselves. Nura and I acting as the big siblings to everyone, trying to make sure we survive another day and prepare for winter the best we could."
Luro closed his eyes, bringing a hand to his face he went silent as his grip tightened on the bottle. He pushed aside the feelings that tried to surface at those memories, lowering his hand as he let out a breath he didn't realize he was holding.
"There was a navy officer, horrible man. He'd kick us, yell at us, shoo us away with violence, a real piece of work. Well one day he found us and he started hurting Lily, Nura and I were out collecting food leaving Lina in charge. Apparently he pulled out a knife and Lina panicked and grabbed the pistol off his belt….a moment later Nura and I hear a gunshot and we turn the corner. On the ground was a dead officer and my sister gripping the gun, trembling with wide eyes."
Luro ran a hand through his hair and took another sip before shaking his head.
"The other guards heard the gunshot and we could hear them on the way, I looked at Lina, steeled myself and running forward dipped my hands in the man's blood and smeared it on myself, I took the gun from her and told Nura to get the kids away...and to protect Lina."
A weak chuckle escaped from Luro and he rubbed his left wrist, a wistful smile finding its way onto his face.
"That day I became a criminal, constantly on the run. I became hated, and soon after a monster...but Lina was safe so I didn't care. I didn't care about my future anyway. I'd give it all up if she could at least choose her own. That's all I wanted for her. Lina always hated it though, Nura told me she regretted making me a criminal and I told her it was fine. So long as Lina's happy I don't care what happens, I wanted her to live a full life, I stole away her home, I stole her family...I stole everything...I wanted to give something back."
Luro held the bottle out in front of him closing one eye to see how much was left in it, using the moonlight to peer through the glass.
"Yep...good ole Luro. Gave my sister a future, let her live her own life...then I took it all away!"
Luro slammed the bottle onto the ship, breaking it before tossing the broken top behind him. He gripped his skull with his rum soaked hand, a broken laugh escaping from him, his eyes wide as he gripped his chest, his laughter only growing louder at the memory.
"I'm complete scum. What was the point?! I help her just to kill her myself! Lost in my own damn delusions! Delusions I made for her just to kill her! Lina….Lina…"
Luro laughter slowly died and he leaned forward gripping his hair as his body shook, it still hurt. All of it hurt. He had to grip the edge of the ship to keep from sinking to his knees, he felt sick to his stomach.
"She tried to make me remember….why I became like that in the first place...she saved me...gave me my own future back...even Nura...even Nura tried to call out to me...I didn't listen...so she took it away...took away my reason to be Luro Makachi. All of that...all of it for nothing...for me to just kill her myself! What the hell did she see in me? I ruined the very thing I tried to save!"
Luro grit his teeth shutting his eyes, cursing his own weakness, his foolishness. The shame burned into his being as all he could do was hold back the screams echoing inside of his person. No amount of crying, no amount of begging would fix what he did and he hated himself for it.
"So there ya go. That's our relationship. The one I messed up because I couldn't stop playing pretend for five damn minutes. Hopefully that was satisfactory answer."
Jack didn't have words, at first. He simply held his gaze to Luro and simply listened. When the bottle smashed, Jack blinked, the slightest tension coiling in his body. Calmly, he reached for his rag and offered it to Luro once the man had finished speaking. "For your hand," Jack said, indicating to Luro's rum-soaked limb. He smiled without amusement when Luro mentioned it being a satisfactory answer, but Jack didn't respond right away. He instead glanced out at sea.
"Give me a moment." Reflexively, Jack reached out and gripped Luro's arm. He wasn't sure if it was meant to be a comforting gesture, or reassurance. He gave a nod and quickly retreated below deck.
When he returned, he placed a pistol between them.
"The first time I ever fired a gun," Jack began, "I thought I was protecting someone who was... being used, in a bad way. Someone I care for. It was the first time I purposefully took someone else's life. The first time I realized how... devastating, haki can be with the right tools." Jack's voice grated with loathing, hoarse and bitter as he stared at the pistol. His hands wringed over each other before one started reaching for his shoulder again. He checked the motion. Drawing in a breath, Jack closed his eyes. "Turns out the man I killed was being used too; he was innocent. Just like the rest of us."
He kept his eyes shut for a long moment, flashbacks swimming behind his eyelids. At last, he opened them and looked to his companion. "I get it. I do. That's why I can't offer sympathy or comfort. It wouldn't be genuine. I won't pretend to understand your actions either because they're, quite frankly, far removed from my own. But I can see the why. So... thank you. For telling me." Jack stopped, his mouth working for a moment. He was sincere in his appreciation to Luro. He saw the pain in the man, still fresh, and knew this was far from easy. Slowly, his face softened. A clear well of emotions played beneath the surface. He chose to show empathy. "I... imagine, Lina never stopped seeing her older brother in you. Do her a favor? Don't waste what she gave you. No matter who or what stands in your way. Don't ever disgrace that."
Jack met his eyes squarely, glinting in the night's light. Whatever he felt fueled his words and there was a faint edge to them. Sighing, he popped open a fresh bottle and swigged it. After wiping his mouth, he pushed the pistol and bottle forward. "That's yours by the way. I had to borrow it for the fight with Ria, in case... well." he shrugged. "Alright. I believe it's your turn to ask."
Luro took the rag without a glance, slowly wiping off his hand and offering a nod to Jack as he walked away. He closed his eyes not pleased that he lost control of himself, he was still learning how exactly to handle the well of emotions that plagued him, and throwing a tantrum wasn't what he wanted. Rubbing his forehead he took a few breaths setting the rag to the side as he realized the dozens of other times he tried to calm down. Taking a moment really did not help in any way, but at the very least he could stand straight again.
When Jack returned Luro looked at him, grateful for the distraction and making sure to listen as the man shared his story with him. Luro's eyes moving to the gun resting between them as Jack spoke of his first kill, something that caused Luro's eyes to twitch. It was the kind of thing most wouldn't forget, and knowing guns were a reminder for him…he couldn't help but feel a bit for his crewmate.
Luro didn't speak for a long moment; only reaching over to take the gun hearing it was of his own. Turning the gun over he moved it into his sleeve, grabbing the bottle and taking a long swig from it.
"Don't need a reminder for that," Luro said narrowing his eyes at the horizon. "I'll repay that faith with everything I have. You have my word on that."
Luro glanced over at Jack as another question formed in his skull but he owed Jack something before asking his question. Moving the bottle to his other hand he gave Jack a small punch in the shoulder smiling at him.
"Thank you for understanding Jack," Luro said turning his attention forward. "…I don't' really want comfort…or kind words…proverbs or what have you to make what I did better. It always feels like it's belittling what happened whenever I hear that…Z seemed to understand too. Thank you for not being that kind of person. I want to figure out how to cope with it myself…so a little pain is good."
Luro closed his eyes at this his shoulders relaxing for a very brief moment, but he immediately opened his eyes and turning to Jack waved his hands.
"Ah but that's not to say I don't appreciate the kind words. I really do, everyone has been great. Knowing you guys are there really does help."
Luro lowered his hands and took a small sip from the bottle before pushing it back toward Jack.
"….whose Harbor would you dock at?" Luro questioned glancing over at the man.
Jack's reach towards the bottle stopped. He lifted a brow towards Luro. "Whose… harbor?" he leaned back and rubbed his chin. "Are you talking ownership or location?"
Luro stared at Jack with an arched brow before he smiled and gave a small nod.
"Ah no not that. I mean they do own it but what I mean is, where would you throw your line?"
"...ah," Jack grimaced as he rubbed his neck. Even after all these years on the sea, his Norjan-wired brain sometimes failed to grasp sailing colloquialisms. His frown deepened when he seriously considered the question. "Well, I suppose it'd be with-- my home." He smiled with nostalgia and took the bottled rum. "This crew, of course, is my first choice," he said as he looked down at it, swirling the contents before taking a tentative sip. "It's not like I can dock in Norja anyways, physically or otherwise. But, it's my home. It always will be."
Carefully, he set the rum down without drinking. The question felt surprisingly loaded. He'd never been asked where his loyalties lied- it was always assumed, or bargained for. Fingers danced along his forearm as he blinked at Luro. "You?"
Luro leaned forward a bit waiting for Jack's response, though as he spoke Luro's shoulders drooped slightly and he stared at him with a half-lidded gaze. He wasn't sure if that was on purpose or he genuinely misunderstood. Resting his cheek on his fist Luro's brows arched a bit when the question was posed back on him. He watched Jack for a moment reaching over and taking the bottle from him.
"…I'm going to pretend you said Alicia then tell Masu later," Luro said turning his attention forward again. "Hmmm my home was never a home but I can understand having a place you hold dear at the very least."
Taking a small sip from the bottle he set it between the two of them.
"In similar context… I'd dock here. Everywhere I've gone I've only caused chaos and problems. There's no place that will take me willingly. I can count on my hands the places I haven't done any real damage too before leaving and on one hand the few, aside from you guys, I could call 'friends', though I was just going to kill them later."
Luro rubbed his wrist a small smile forming on his face as he pulled his sleeve down to look at his hand.
"If it wasn't for the South Sea navy I might have been Worst Gen on my own," Luro said glancing at Jack.
He smiled at him leaving it at that before pulling his sleeve back down.
"Why'd you become a spy?"
"I don't know what you mean," the cook responded flatly.
Luro grinned a bit before a small laugh escaped from him, he took a moment to himself until his laughter eventually faded and gave a small shrug to the man.
"Ah my mistake," Luro said smiling at him. "I thought you were."
Luro cleared his throat before straightening his body, he held his hand out to Jack and offered him a smile.
"Could I see your hand for a moment?"
Jack blinked as he saw the laughter, sighing internally. "Trust me, you really have it all wrong," he said, smiling along with Luro's amusement. He hesitated at Luro's question, tentatively holding out his left hand as he kept his eyes at Luro's face. "Why?" he asked dubious.
Luro offered a nod to Jack's comment and with a smile took Jack's hand before stabbing it with a dagger. He released eyeing the dagger that was in his sleeve before spinning it and holding the handle towards Jack. He didn't stab deep clearly not wanting to leave a hole in the man's hand but he did draw blood before he smiled at Jack.
"Okay now you do me," Luro said holding his hand out.
Though realizing Jack's question he blinked a few times at him.
"Ah I kind of acted without thinking. I wanted to stab your hand. Anyway you do me now."
Haki blossomed a millisecond after the blade made contact. Jack's free hand struck out like a viper, closing on Luro's wrist, even as his face showed genuine shock and surprise at the sudden maliciousness. It took a moment as Luro examined the dagger, for Jack to reluctantly release him. He looked at his palm and the jab of blood pooling between the deep lines, before a withering look at Luro. "What, pray tell, was that for?"
His brow shot up when he was handed the blade. "Wha- no. Why? So help me, if--" Jack stopped, blinking a few times. He dropped his sentence. "What's this for?"
Luro remained silent merely watching Jack and keeping his hand extended as he patiently waited for the response. He arched a brow seeing the man's expression; he stared down at Jack's hand, his eyes moving over to the dagger before bringing a hand to his chin. He supposed it wasn't something Jack knew about, taking a moment to consider it the tradition was a strange one.
He supposed not taking a moment to explain what he was doing probably didn't help the matter.
"Blood oath," Luro said pointing at his hand. "You share a drink with a friend, cut each other's hand then clasp them together. It's an act of brotherhood. It's common among pirates."
Luro gave a small shrug.
"Probably should have started with that. I thought you'd pick up on it…did not think that through actually, that's my mistake."
"...oh." Jack looked down at his palm again. He hadn't known about this. The crease in his forehead began to appear. However, he shook his head, giving Luro an ironic smile when he mentioned thinking it through, and carefully took the dagger hilt first. "I guess I still have much to learn. That's refreshing to know."
Again, the hesitation came when he went to cut Luro's hand. The blade struck flesh fast and light, a thin bloodline beading across the big man's palm well before he felt a twinge of pain. Jack felt uneasy, not particularly caring for harming his crewmate, but kept it hidden and held his bleeding hand forward, as prompted by Luro's explanation.
Luro offered a small nod to him and patiently waited for the blade to cut his hand, when it touched his skin he remained still merely staring as Jack drew blood from his hand. He offered no response save a smile and reaching forward clasped Jack's hand tightly in his own. The two's blood mixing together before Luro give it a firm shake making no attempt to let go.
"Let's do our best together on the ship," Luro said smiling at Jack. "If you ever need my help I'll do all I can to be there."
After a moment he released him before he realized two things.
"Huh…it's not hard to talk to you anymore," Luro said. "…strange…"
Reaching into his sleeve he pulled out his box before removing a small container. Smearing something over his hand he took out spare bandage courtesy of Z before wrapping his hand back up. He held it out to Jack but with his Haki he figured he'd deal with the wound himself, though he still offered.
"Also let's not tell Z about what we just did. She might get mad if she finds out we stabbed each other."
Jack grinned back. "Thank you. That… means a lot." He cleared his throat and passed a hand over his dreadlocks. Whatever he expected, it wasn't this, and he was deeply touched by Luro's actions. A smaller smile took form as he accepted the bandage. He took time to wrap the bandage around his palm and collect his thoughts. The last time he was offered such comradeship, was when he sailed beneath the Borealis banner, years ago. He never truly believed he'd find such a crew again; one he felt at home with, and who accepted him in turn. Luro's gesture washed away whatever lingering doubts Jack harbored towards him, and with it came an overwhelming desire to tell him a piece of truth-- how long, and how starved, he was to not feel alone anymore. He clenched his bandaged fist and looked out to the sea, until blood soaked through. His features hardened into rigid lines, eyes pinched at the corners, immediately replacing the soft, watery shine that made them glisten a second ago. He took a deep breath.
"I'd like to inquire of you one last thing." Jack's eyes remained on the horizon for an extra long moment, noting the faintest ombre hues lighting the edge of the waters. He turned back to Luro, displaying curiosity, as he forced a faint smile.
"Tenebrous Bodhisattva. The moniker you so kindly bestowed to me," sardonicism hinted his words as he rested a cheek in the palm of his hand. "Why did you chose it? What's the story behind it?"
Jack understood, to an extent, what the name implied. He looked it up one time when they made port and he accompanied Zilia to the local book vendor. He already knew what tenebrous meant: a descriptor meaning dark, or obscure. Bodhisattva, he learned, was a religious figure with the ability to reach nirvana but purposefully chose not to. Jack felt it too coincidental to be described as tenebrous, all things considered, yet the religious factor was an odd twist. When Lina told them their bounty titles originated from Luro's childhood- apart from Sara's oddly enough- Jack's curiosity deepened. Patiently, he looked to Luro and waited for an answer.
Luro stared at his bandaged right hand, a strange feeling welling in his chest as he pulled his sleeve up allowing only the tips of his fingers to poke out once more. He made far too many mistakes, and said things he knew he wouldn't keep. The weight of the oath he just made filled his entire being, it felt incredibly heavy and just staring at his hand made his entire body tremble. Luro closed his hand into a fist, his eyes narrowing as a grin found its way onto his face.
He liked this feeling, he was going to do everything he could to protect it.
Luro was pulled from his own thoughts by Jack's voice, his eyes rising to the man before he took a place next to him once more. He wasn't sure what to make of the expression on his face but his question drew his attention more than the clearly forced smile on his expression.
"Ahaha…him," Luro said. "There isn't a proper word for him in this language…that was the closest translation."
Luro smiled a bit at this before turning his attention to the sea, his eyelids lowering slightly as he recalled the old story.
"He was a Drifter in the old tales. They were little stories that didn't involve the Monarchs," Luro said with a small chuckle. "The Tenebrous Bodhisattva was one of them…still how do I tell his story…well I'll do my best."
The Drifter was a reoccurring character in the some of the stories even interacting with some of the other Drifter's in their tales or showing up in alternate versions of the Monarch stories.
He was a mysterious individual with an infectious smile, many people didn't trust him in the stories and he could be a trickster depending on the story version. Many of the Drifter's past were foggy but the Bodhisattva was even more so. Due to that there was little to no way of knowing his true intentions when he showed up in a story. He was neither hero nor villain, merely a force that came and went. Some stories however did talk of the Drifter, some believed he was a god who gave up his power to walk among humans, other say he was a demon who was punished by being made into a human, other say he was a human who cheated death in exchange for an unknown favor. In each story it was believed that he gave up his home, a place he belonged to walk with others, but the reason was always unknown and never revealed.
There were times when he was a good person in stories, and times when he was bad. That was the Tenebrous Bodhisattva.
After his explanation Luro chuckled before offering a small smile to Jack.
"When I took a good look, you seemed like someone who lost their home once. Having lost mine I kind of know the feeling…the little ticks that show. I wasn't sure if I was right but the name just came to mind as I was staring at you one day so I gave you that name."
Luro brought a hand to his chin.
"There was always a moral to the stories, some meaning. The ones with him were always complex yet simple."
Jack chuckled. "Indeed? He sounds like a complex character."
Hearing Luro's tale was surprisingly humorous, and not a bit chilling. He chose well in Jack's bounty title. Chuckling again, Jack looked over the ship as a finger traced the Stardusk tattoo on his neck. "That was entertaining, thank you."
It was getting noticeably lighter now. Luro's replacement watch would arrive soon, and Jack needed to start morning preparations if he wished to serve breakfast in a timely fashion. Chewing on his cheek, he stood up and stretched, interlocking fingers above his head as he looked down at his companion.
"Come," Jack offered a smile and gestured with his head to the lower deck. "Come on. The captain's relieving you now and I could use a hand getting breakfast ready." True to his prediction, Runali surfaced for her watch shift. He started raising his hand in greeting but checked the motion when he realized it was the bandaged one. Lowering it, his gaze flicked between her and Luro.
Luro grinned hearing Jack seemed to enjoy the man, he always liked the Drifter's story but he couldn't help his curiosity at the Bodhisattva. He wondered if he felt that same curiosity when he met Jack, with a small laugh Luro offered a small shrug before stretching his arms above his head. He always enjoyed the old stories, it was one of the few things he could remember with little effort.
"I'm glad, I'll tell you one of his stories sometimes. The one with the Queen is funny," Luro said grinning.
His eyes moved to his approaching replacement as if summoned by her moniker, with a smile Luro raised his non-bandaged hand to the Captain, a yawn escaping from him before he made his way below deck.
"All right I'll help you with breakfast, I got too much energy to sleep right now anyway. Let's go Jack."
"Mm hmm," Jack acknowledged Luro as they went below, glancing over his shoulder at Runali before tapping the man's shoulder. He lifted an eyebrow inquisitively. "Say...is everything alright between you can and the captain? I've noticed she's giving you a wide berth as of late...."