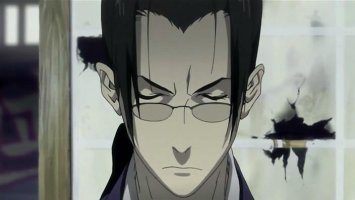 Roleplay Invitations

One on One Roleplays
Posting Speed

A Few Posts A Day, One Post a Day, A Few Posts a Week
Writing Levels

Elementary, Intermediate, Adept, Advanced
Genders You Prefer Playing

Male, Female
Playing Style- Passive or Aggressive

Both are fine. I tend to be aggressive more though.
Favorite Genres

Modern Fantasy, Historical, Fantasy, adventure, romance, anime, action, etc.
Genre You DON'T Like

Depends on the story, not all that picky about it.

​
Zilia sat in her room flipping through her chronicle and making additional notes, at this point she had a feeling she'd need a whole book just to write all of this down. Her eyes moved to a certain entry and a small smile found its way onto her face. It wasn't anything necessarily fancy, a simple entry in the midst of all this chaos but it was one she was proud of, and one she'd have to ask Kadi to make notes in at some point. Taking a moment to reflect on the small things did help stave insanity from the mind on occasion.
Before
Zilia had decided to be on the search team not comfortable just sitting on the ship waiting for information. Nikos had apparently joined the search team as well and set out onto one of the other islands, not alone since Lina said he might run. He had offered a warning before leaving that since Renegades were in the area, unless one was comfortable in their skill it wasn't a good idea to wander alone. With that in mind Zilia requested Kadi to accompany her on her trek to one of the islands. She wasn't entirely sure what she was looking for but Kadi was good at navigating the seas and finding things, maybe there was a chance he was good at finding Luro's.
"The fact that's a genuine idea shows how bad this situation is,"
Zilia thought dropping rope into the boat. With that in mind she waited on one of the dinghy's for the navigator to join her so they could make their way to one of the abandoned Havens.
"I would imagine you'd be innoculated to bad situations by now, Zilla," the Navigator said, jumping into the dinghy, making it rock slightly. "Truth be told, two ships with crew and passengers mysteriously all dead sounds like a normal tuesday for us as of late. World's gone mad nowadays, it seems. I'm fine as long as there are no halves of horses running around in panic over the fact all their guts are spilling out. Had enough of that in Zarogarazgil. Doubt that will happen here, though. All we need to follow is the trail of sharks, barracudas and quite completely dead bodies, eh?" he said, and grinned at Zilla reassuringly. "Though I did hear dragons live on these remote islands. How about that?"
"The moment you recognize it as normal, is the moment your own sanity comes into question Kadi, but I did try to think like Luro for a second so I might be worse than I thought,"
Zilia responded handing the oars to him.
"I'm sorry to ask but I can't row and talk at the same time like yourself."
Taking a seat Zilia turned and looked back towards the island, she was glad he at the very least found this easy to deal with, but she worried for the future. It wasn't just the fact that ill was going on it was that too much ill was going on at once.
"Well, I suppose so. At the end of the day, the only laws that truly bind and guide us are those the Universe imparts on itself. Anything else is just philosophical ballast attached by humans to make us feel better about being horrible creatures. I mean, think about it. We eat everything, for example. And if it is inedible, we call it delicacy and the restaurant charges more. Imagine being a hot pepper plant. You develop this chemical that just scares away any sort of parasite, and then scary alien creature shows up. The chemical makes them feel pain too, yes? And what do they do? They _like_ the way it hurts. We consciously seek pain and misery to make our limited days seem to flow slower. Luro's just honest about being Luro. Maybe he's the only sane person alive, and we all are insane instead."
"If dragons do show up I'm going to be mad Kadi. I don't trust circumstance right now."
Normally they'd be presented a problem, would deal with it and move on, but the more they dug into Luro's past, the more trouble came after them, almost like it was trying to push them away. Knowing Luro was the leader only made it worse, if he was the cause of all this that raised even further questions.
"Also never tell me about Zarogarazgil."
"Then I shall tell you about the dragons instead!" he said as he started to row. "They actually do live there, but do not breath fire. They are large lizards, long as a man is tall, and devilishly fast on their four legs. There are small pigmy deers on these islands, those big enough to have trees and forests, anyway. The bite of the dragon is deadly, they say. If the power behind the bite doesn't kill you, the venom in their teeth will. It acts slow, and spreads illness through your body, until it reaches heart or brain. After that, you fall into fitful half asleep state, filled with hallucinations and mad schizophrenia. Then you die."
Once they made it to the island Zilia climbed out of the boat and made a motion to Kadi as thanks for rowing before pointing further into the island.
"What's your take on all this anyway? You three have known Luro longer than us. Does he normally go off on his own and practice Genocide. You said it was normal nowadays, is this a reoccurring thing, is this something I have to become accustomed too?"
The Navigator pulled the boat onto the beach and tied it to a nearby palm tree. "Well, Zill, I would say noone truly knows Luro. Especially Luro, and I imagine he just learned to take being him in step and not worry about it. No need to worry if you're always the one who lives through it, no matter what. Part of that, understanding what sort of… thing Luro is, sadly, lies in Zaborazilog. Or rather, what happened to Luro while he dreamed in the pools of Drowned King. Would you like to know more? While we walk around, looking for mutilated corpses arranged to make smiley faces on the ground?"
Zilia remembered why she didn't have conversation with Kadi, that wasn't to say they weren't interesting, even she took notes on the supposed Dragon's, especially hearing they hurt their victims through venom that was so common with other creatures, did the creatures they know evolve from them? Such conversations were interesting, but then she remembered the other reason, this man willingly peers into the abyss of things most are better off not knowing, and the longer the conversation the more of that forbidden knowledge starts to show. Ignorance is bliss is a phrase she applied to both Luro and Kadi, both their musings delve way to deep into the people and the world around them, though Kadi's are more understandable it almost felt like a conversation with Luro for a moment, same headache.
"The fact I have no reasonable dispute against my own sanity is discomforting. That aside…I would actually like to know from another perspective. Luro spouted off about multiple Luro's and shiny things in his normal matter…thinking about it no one really knows anything about him. I would really like to know what happened. I want to understand Kadi…something about all this doesn't sit right with me. Maybe I'm being paranoid…maybe the answer is simple…but this whole thing doesn't sit right with me. Too much wrong is happening, too much and too frequent almost like it's calculated…it bothers me. Perhaps what happened back then will shed some light now."
"Well, everything is connected with everything. Universe is one giant opera of causality. Every action can be seen as a sum of actions that preceded it, yes?" the Navigator answered, walking next to her, rifle trained at the bushline. He wasn't sure if it would be of any use against Luro. On one side, he wasn't entirely sure if he wanted to shoot to kill, on the other such indecisivity would not be present with Luro if he'd see an armed person aiming at him.
Zilia took in a deep breath and let it out, almost as if she needed a breath for the words she had just written, scribbling something else down she jumped however noticing a corpse hanging jupside down from a nearby tree. It acted almost like a sign pointing them in the right direction though it was clear the man had been dead for some time. Zilia blinked a bit and walking up to him folded her hands and lowered her head for a moment before getting to work. She took a moment to look over the body turning the body around here and there before taking a small step away and returning to Kadi.
Reaching up she tapped the back of her head.
"Whoever got him, got him pretty good in the back of the head. Normally I'd question if Luro did it but 'Luro was here' was carved into his back so we're on the right track. If we really find smiley faces I'm not going out on expeditions with you anymore."
The Navigator poked the dead body with the end of his rifle, in vain attempt to check for slightest signs of life. The body was quite dead, however. "Zil, anyone can carve 'Luro was here' into a dead body. Can you see if he was killed before it was carved? People think they know how to pretend to be psychos, but few are willing to walk the full five miles to make a believable impression. Luro's the kind of guy who will have method in the madness," he said. He set the rifle into the sand, and started casually rummaging through the corpse's pockets, like as if he was looking for socks in a full drawer.
Zilia looked over at Kadi and offering a small nod walked back over and examined the body, she was silent for a moment walking around the motionless form. Her face was determined eyes narrowed as she eyed the markings on his back but she kept her attention on the body making absolutely sure. It took her a few minutes but after a second she stopped and wrote in her notebook holding it out to Kadi.
"He hasn't been dead for too long, and the carving was made with something hot. It was clear it was done to him while he was still alive. Though it's on skin I'm also pretty sure it's Luro's handwriting as well,"
Zilia held up her notebook motioning to a page which Luro had taken from Zilia and written stuff in, putting it up to the carved words there was a similarity to them.
Lowering the notebook she sighed and put it away.
"I am glad I doubled checked though, if it was done after his dead then it probably wasn't Luro. Pretty sure he's the 'enjoy their screams' type."
Kadi's insightfulness was useful in times like these, she had to remember that past his musings the man was quite intelligent though as she watched him dig through the man's pockets she watched as a journal fell out of it. Blinking a few times she leaned down and picked it up and started flipping through it. Her eyebrows arched stopping on a certain page.
"Good find Kadi! This guy was a scout...let's see...there's information about us in here...I can't read all of it though...it's...written weird."
She handed it to Kadi so he could read it, which would be faster than having her explain it.
The scout had been watching Stardusk for the past few days, there were entries of their general day to day activities at least that's what it seemed like. The actual entries were written in a strange matter, there were mentions of Stardusk, and names and actions but they didn't all fit together, it was clear he had been watching them though from the scattered sentences. Anything else was unintelligible and couldn't be used, there was a recent entry however but like the rest it was encoded, though it seemed this scout got lazy with trying to hide it and just wrote a number code for himself. There were a series of sentences with a single number under them, aside from that large numbers were written below that.
The numbers were written 5=Ur, 8=Re, 9=I, 1=S, 6=O, 4=L 3=He. Below that were a scrambled bunch of large numbers written 14593, 86, 456, 567, 325, 75 and 7892
Zilia stared at Kadi for a moment figuring he had come to the same conclusion that she had.
The Navigator gave Zilla a flat, unamused look. "Frankly, a git like this who writes code next to the ciphered text deserves what happened to him. Now… SLUrIHe ReO LUrO UrO? He?Ur ?Ur and ?ReI?... Hm, few numbers are missing, hm…" he murmured as went went into a long spell of silence.
"Well," he said after some time. "I would say that speaks for itself, doesn't it."
Zilia gave a small nod at Kadi's words, that was what she thought at first but after a moment she came to a conclusion and judging by Kadi's comment they were on the same page.
Judging by the carving in the man's back Luro had already come and gone, which meant there was little need to stay on this island anymore. Giving Kadi a small pat on the shoulder they turned and made their way back to the ship.
"By the way...at some point we need to talk about the Undersea...in detail."