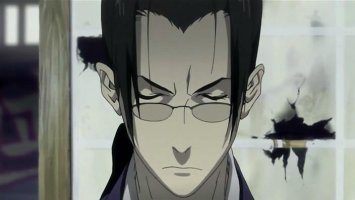 Roleplay Invitations

One on One Roleplays
Posting Speed

A Few Posts A Day, One Post a Day, A Few Posts a Week
Writing Levels

Elementary, Intermediate, Adept, Advanced
Genders You Prefer Playing

Male, Female
Playing Style- Passive or Aggressive

Both are fine. I tend to be aggressive more though.
Favorite Genres

Modern Fantasy, Historical, Fantasy, adventure, romance, anime, action, etc.
Genre You DON'T Like

Depends on the story, not all that picky about it.

Luro reached back for his rifle only to stop as one of the men yelled and the men started running away, he blinked a few times looking behind him expecting some huge monster to be rising up to make the men run like that. Finding nothing but another ship he turned back around and scratched his cheek lowering his hand from his gun. His shoulders drooped slightly and he shoved his hands in the pockets of his pants, with a small sigh he kicked a pebble on the deck hanging his head slightly.
"....boo I wanted to maim and destroy...never get to have fun anymore," Luro said with a heavy sigh.
Luro was considering how to destroy the ship in a fun way since all the prisoners seemed freed and he had a little bit of free time.
He was pulled from his thoughts however as a familiar voice reached his ears, turning he drew his gun only for his gaze to rest on Saffron, arching a brow he rested his rifle on his shoulder trying to recall where exactly he knew her.
"...where do I...oh it's goggles!" Luro said pointing at her. "Wait no...that's not her name...ah what was it...I asked Ozz...it had something do with a flower, yeah she said Saffron flower...hmmm I can't remember it, I'll just call her Saff."
His gaze moved to the ships as she brought up Yula Fei of all things, staring at them for a moment his eyes widened as he realized what exactly that meant. The Tashigi's were probably involved with this whole thing, and if the Tashigi's were involved that meant Tashigi's would be here that logic was some fancy word Kadi would know, probably starts with an I and ends with an E knowing him. When Saffron brought up Kane'Artem Luro brought a hand to his chin, even he knew what that place was, it was a prison....that was about all he knew but if they were gathering so many people it was probably a big prison.
"Hehe...starting to think like Kadi," Luro said grinning.
Luro raised his fist with a hearty 'aye!' at breaking into the prison, he wasn't used to breaking into jail but it was a new experience and he wasn't going to pass that up, besides he might run into the Tashigi's during.
Luro was stepping onto the other ship as Saffron ran past, he smiled at her as she made her way onto the ship, she was always moving someplace, he wondered if she ever took the time to just relax and stare up at the sky.
Stepping onto the ship he started looking around for anyone he might know, though one found him before he got very far, hearing his name he turned only to feel someone's arms around him. He blinked a few times before realizing who exactly it was, with a grin he happily returned the hug a hearty laugh escaping from him.
"Kadi! You've never been so happy to see me before! It's so good to see ya! I knew you were still alive somewhere, I've missed you and your confusing logic. I could have used your navigation, I got stranded like eight times on my own."
Two Years Ago​
"Hello again!"
Luro put again against the forehead of the ship's captain, his crew raised their hands recognizing the redhead from the last time this had happened. Granted he hoped he didn't make off with their ship, all their rum and their clothes because they were fancy.
It was hard to explain how they lost an entire ship to one man who was yelling at imaginary people. Now that they thought about it didn't this happen literally two months ago
"Captain...we gotta stop picking up strangers, we got the banana guy again."
"I didn't know it was him," the captain said tears stinging his eyes. "You're not going to mutiny this time?"
"Nah it's rude to mutiny twice, I'm just going to steal all your stuff and leave you naked again. You got any rum?"
"...it's in the same place as last time," the captain said lowering his head.
"Great!"
​
Present​
Luro grinned at Kadi before his eyes landed on Ray, moving over to the man he reached forward and threw an ar, around around his shoulder pulling him close as he pat his chest.
"I see you Ray! I figured you of all people would find some way to swim even with your power stuff, knowing your luck you washed up on a beach with a bunch of mermaids right, made you their king and you settled for a bit but eventually had to leave cause you could hear the anguish of all the lasses that would miss you roaming the world right? Also could you explain what a mermaid is since you've met one? I like your new look very rugged."
Luro poked Ray's chest raising his eyebrows repeatedly at the man before another familiar voice reached his ears, he looked over knowing that calm tone anywhere. Releasing Ray he looked over to see Alicia and his head tilted slightly at the swordswoman change, Ray had changed too but with Alicia Luro always looked at the same thing, how strong she was.
"Alicia!" Luro exclaimed throwing his arms open. "Don't move."
With a small smile he adjusted his gun on his back and leaning down place his hands on the desk of the ship, he lowered his body and brought one leg back as he raised onto the tips of his fingers getting into a running stance. Luro sprinted forward at almost inhuman speeds the wind blowing behind him as he sprinted forward, it even seemed like a blue gale exploded from behind him as he rushed at Alicia. The moment he got close to Alicia he wrapped his arms around her waist from behind and lifting her into the air, spun her around as he continued to slide forward along the deck, laughing as he spun around with her.
"Gahahahahaha! I missed ya Alicia! It's been too long!"
When he finally came to a stop he released her and held his hands up laughing before resting his hands on his hips, he took a deep breath in as he brought a hand to his chin giving a firm nod as he eyed her.
"You've gotten stronger, I can tell in your stance, that or you've been practicing. I'd expect no less from you. You're the pinnacle of manliness Alicia, you're gonna surpass Ray if you keep this up. So you're leading this force, where's the captain at and why aren't you handing out rum? I got two years of affection building up for her and a thirst that can drown the ocean."
Luro grinned at this before looking around for Runali and Ben, he didn't see them anywhere so he figured they were off doing important stuff.
"Yeah where's Ben and the Captain, I'm sure Ben will shoot me when she get's a hug but she can treat it aftewards so no big deal."
Last edited: