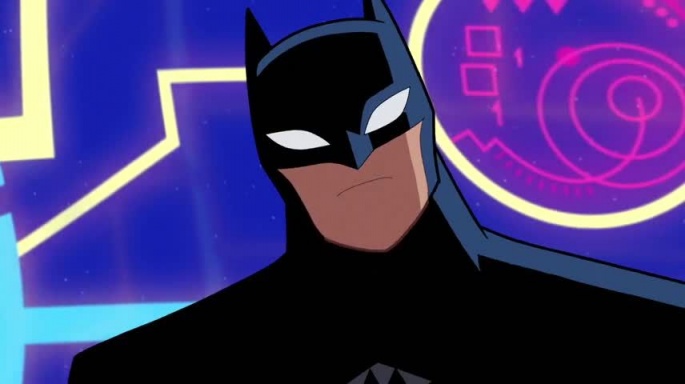 Fake it til You Make it
Original poster
Roleplay Invitations

Not Taking RP Invites at this Time
Posting Speed

A Few Posts a Week, One Post a Week
Writing Levels

Adept, Advanced, Adaptable
Genders You Prefer Playing

No Preferences
Playing Style- Passive or Aggressive

Both
Favorite Genres

Fantasy, Adventure, Scifi, Anime, Steampunk, Heroes and Villains
(Thank you

Fox of Hearts

!)
​
[ GM: Capt. Blu | Co-GM: It Varies TBH | Genre: High Fantasy, Comedy, Tragedy, Wild | Status: Closed]

May 26, 2014 - The day it all started. October 29, 2016 - The day it was reborn.​
IC Link- Right here!
(
Thank you

Fox of Hearts

!)
​
​
Rules & Requirements:
I'd like to make it clear that this idea is
influenced by the anime One Piece, but is not a One Piece roleplay.
You don't have to know the show in depth to be apart of this group. Also, this is an
Intermediate to Adept level
roleplay. The
post cycle is one post every 1-5 days
(from my post of course)
​
Don't Godmod. It's as simple as that.
Be friendly in OOC, keep the drama in the IC.
Follow Iwaku rules!
RPs with a lack of communication die, so I'd appreciate it if we all got to know each other, besides it's more fun to RP with someone you can call a friend.
If you vanish for a week without warning I'll send a PM and give you three days to respond. If you don't then you're susceptible to getting booted out. If you mention it in advance though then that won't be a problem.
Don't be afraid to add to the story! But if it's something major, please PM me about it first. Adding to this, I'm all for "character arcs" so keep this in mind!
Story
It all started with a compass.
But it became so much more than that. It became about a crew that realized there was much more to being a pirate than just chasing fairy tales. New goals were set and the sky was the limit but...what happened? It was too unclear for anyone to really explain.

Good things... Disastrous things… Ultimately, the StarDusk crew was forcefully disbanded and have been for two long years. It was like they were wiped off the face of the earth. No one has seen from the pirate crew. No one knows what happened to them. After two long years it's debatable if they even know what happened to them that fateful day...
But, two long years of being nonexistent has finally passed and the StarDusk pirates are back and better than ever-

Right?​
Story explained:
This is PART TWO of this fine RP. The story started with the basics of a crew who had been looking for a treasure called the Black Compass: A compass that led pirates to a treasure fit for gods. But as all well rounded people do, some character development happened and new goals were created and new ambitions rose. However, before things could really be kick started, a mysterious new foe- a new weapon trained by the Nay managed to wipe them out single-handedly. If it hadn't been for their captain's command to retreat and quite literally scatter, the StarDusk crew would have been no more.
Part Two is much similar to the first with the crew coming together and going on wacky adventures with new twists! New (and old) faces! The possibilities are endless and the story has barely begun.
~
NEW PIRATES:
The story for you starts off a bit different, but not by much. While the actual StarDusk crew have been prematurely separated for these two years, the Navy has been upping their game and have actually been accomplishing the task of capturing pirates or anyone of affiliation. It's bad news for literally everyone. So your character starts off as a "rescuer" or "rescuee" of a group that they see being captured by the Navy. Think of it as... viva la revolution? And hey, maybe your character just really doesn't like when the Navy wins. For further, more in depth questions, feel free to message myself or my co-gm

Winter

.
Edit: Now that the story has progressed, new pirates, with the GM's help get to plan out just how they managed to fall into helping the odd group that is the StarDusk pirates.
---
Please PM CS sheets
(Don't wanna lose them in the OOC)
Name: (Everyone's got one ya know!)
Age: (We don't need any youngins on the ship. 18 and up)
Gender: (If only for the sake of knowing so we don't offend ya.)
Appearance: (As a member of the StarDusk pirates, you must have your star somewhere on you whether it be a tattoo on your arm or a bandanna you always wear, you must have the symbol.)
It can be any style as long as this star is in the center and the most prominent thing.
(It would be much obliged if it were either a detailed description or a picture and description.)
Position: (Where do you fall in this crew? You're not the captain so what're ya?)
Crew Positions for some ideas!
Personality: (How will you act around everyone else? We need to make sure you'll at least tolerate the crew.)
Special Skill: (You have to know how to protect yourself. But ya can't be overpowered obviously.) (Because this is a One Piece influenced RP feel free to pick an actual power. but of course it has to be approved by myself)
History: (Sure you can reveal extreme stuff during our journey, but we still need to know something about you.)
Why did you become a pirate: (Out of everything in the world, you decided to defy the law and find treasure. Why?)(This could coexist with your History.)
[/hr]
---
If you ever want to learn a little about what happened in Part One~
The Tale of StarDusk has expanded pretty far, so a summary seemed necessary not only for nostalgia but to help the new people settle in. So without further ado here's a recollection of some of StarDusk past. (I won't be getting everything; just covering the basics so there's some understanding, here's hoping it at least clears up a few things and brings a smile to those here) Side note: I'm just covering the people here today, there were more they'll get an honorable mention.

How the crew came together:
Runali Lev(Captain)- Supposedly to break the boredom of her normal everyday life the Captain of the StarDusk Pirates became well…a pirate. For a while she rode without the jolly roger until three days passed and she started meeting her crew, their stories are written below

Kai(Captain bodyguard)- A man known as The Leviathan who was staying at a tavern named the Crimson Dragon, Runali who happened to wander in recruiting was attacked by one of the men inside. Kai to his own surprise protected Runali at inhuman speed and ended up joining her crew.

Nolan Fischer(Cook)- While working in a tavern with his family Runali happened to come in to order a meal, meeting a pirate in person the two spoke and when she spoke of needing a crew Nolan ended up telling her of his desire to sail the seas. Soon after he was saying goodbye to his home and his love Annie before he left become a StarDusk Pirate.

Raymond Skalter(Musician/Gunner)- Ray ended up joining the pirates after being saved by Runali, being hunted for a crime he didn't commit in his home of Lendria, his memories are faint on the matter but it's true Runali helped him and dragged him onto the Coral Pearl. She asked him if he was truly innocent and after Ray told her his story he was taken on as a StarDusk pirate.

Luro Makachi(Carpenter)- After being stranded (again) on an island for a few days after a drunken escapade the Coral happened to pass by in the distance. Luro raised his rifle all for getting off the sandy prison…though instead of shooting Runali he shot the area next to her hand, and getting her attention and saved he joined the StarDusk pirates.

Alicia Tashigi-(Swordswoman) (See Utsukushi for more details). After winning the fighting tournament in Utsukushi Alicia met with the StarDusk pirates once more, and received an offer from Runali to join the crew. The full reasons for her joining was unknown, perhaps curiosity, maybe because the next ship out wasn't going to be for months, whatever the reason she was named a member that night under the fireworks.

Danni(Previous Navigator)-(See slave ship for more details)- A stowaway and bundle of energy who ended up joining as the StarDusk Navigator, having lived on an island most of her life she wished to see the world and all it had to offer and did just that…by sneaking on the ship after they stocked.
Marcos-(See slave ship for more details)- A former slave who joined StarDusk temporary after they incidentally freed him. She traveled with the group for a while.

Adventures:
Hara Island- The crew's adventure here was rather simple but necessary, firstly the captain got into a bit of trouble at the tavern, accompanied by her bodyguard at the time Kai. The matter was easily resolved…but the rest of her crew was surprised to see a gang of angry people chasing after her when she returned. Fighting off the gathered enemies (during which Runali got shot in the shoulder) the crew got away from Hara Island treating Runali afterwards.
Extra notes: Ray and Kai clashed during this moment it would be the first and last time they would.
It was here Luro's promise to the captain not to randomly kill came forth.
A fellow pirate named Carmen departed at Hara Island.
The crew travels, Ray singing tunes, Nolan cooking, Luro drinking and the captain being…the captain. During this time they speak of the Black Compass, going over its legends.
The one below is the legend Luro knows.
"It's said that one pirate found the treasure but his crew started turning against him on who should have it hearing of what it could bestow upon them and believing it could only be given to one person. The Captain made a tough decision and in the dead of the night went to get rid of the treasure, if only to stall an eventual mutiny. However he was lulled by the treasure and kept it all to himself taking a small dingy and putting as much in as he could throwing the rest into davy jones locker so no one could have it, others say he only took one piece with him but that seems absurd to me. Anyway he gained immortality but his heart wrenched at his betrayal against his crew who were like family to him. Unable to live with himself he made the Black Compass so that his crew could find the treasure he hid away and threw himself to the bottom of the ocean in repentance. Some say it's a cursed treasure and the Black Compass never made it to his crew, it's said that any captain who is in possession will see the original captain standing on the waves watching the captain with a sorrowful expression. He just stares every night in silence but occasionally he'll point in a direction, which is where his old crew his supposedly at. He does so in fear of another betrayal for those who possess it wishing it returned to his crew."
Danny joined shortly after this having been a stowaway on the ship.
The slave ship- After the capture of Danny (who Luro released shortly after with permission from the captain) the StarDusk crew went to take on the slave ship, engaging in heated combat. Cannons fired, bullets rang out and the slave ship was torn asunder, though the Coral Pearl suffered damage as well. However after being harpooned by the slave ship and boarded StarDusk started physically fighting back, after firing a few shots into the ship of course. Runali and Luro ran below deck to rescue the imprisoned people while the others (Kai, Danny, Nolan, Ray) fought on the ship, taking out the slavers on the Coral and beating down the ones on their own ship. During this time a slave named Marcos joined in the fight having been free due to one of the many holes in the ship.
The battle ended in victory for StarDusk, the slaves freed, children saved, Captain Pars defeated (with Marcos help as well) and after taking all their treasure and leaving Pars to go down with his ship(which he didn't sadly) the slave ship was sunk and StarDusk continued forward.

Waterdeep- Ah the place where StarDusk's name started to become well known.
The tale here starts as a favor to their fellow pirate Kai, they went to Waterdeep to retrieve his flag. Kai had a bit of a vendetta against a group known as the Kraken Skull pirates who ended up killing his men after a hurricane damaged his ship leaving them weak and battered. Wanting a remembrance of his lost ship and his legacy he sought to return to Waterdeep and StarDusk agreed. To Kai's surprise when the captain received news the following morning hearing the city was at an all time low, a city in the dead center of all Major Trade Routes, named the 'City of Splendors' he was surprised to hear the state of the city. The matter was quickly put aside however and the captain's plan remained the same which was to retrieve the flag and enjoy the city. However things didn't go as planned, instead of a simple search, restocking and a taking in the sights, they approached to see pirate and trade ships taking up the dock, and when they approached were stopped by pirates to go meet the new pirate king of the city. Apparently a pirate known as Captain Fenn had taken over the entire city of Waterdeep, otherwise known as the captain of the Kraken Skull Pirates. The King, Queen and royal daughter had been taking hostage, and Captain Fenn had taken up in the palace itself as King.
Giving the option of joining or dying by Fenn's men Runali 'decided' the former to meet the 'king' himself up close and personal. Ray was the only one within the crew who got away without much difficultly, with one guy on the outside and the rest of StarDusk going to meet Captain Fenn the fate of the StarDusk looked pretty slim being surrounded on all sides with cruel pirates. After meeting captain Fenn within the royal place and declining his invitation to join his crew, Runali gave the order to attack throwing the pirates into complete disarray.
Kai and Nolan went to save the royal family as Fenn tried to escape, Luro, Danny and Marcos ran back to the Coral Pearl to stop the retreating pirates. The captain chased after Fenn and Ray was on a mission to free the guards in the city locked away by Fenn. Luro's team made it to the Coral only to see Fenn's man had occupied it, not wanting to rouse suspicions Luro devised a plan to get the ship back without violence. Sadly in his drunken stupor Luro forgot to lie and ended up informing the pirates they had killed their friends, which made him take the first kill and fighting alongside Danny and Marcos make their new objective to kill everyone. Kai and Nolan had escorted the royal family to safety and went off in search of the princess, while Runali kept up her case for Fenn. At first everything seemed to be going to plan, up until Fenn got away and set off a flare which called all of his pirates to him, so he gained a hostage wrapped literally in chains (the princess) and StarDusk was about to be surrounded by a literal army of pirates while all of them were divided. Adding that Fenn tossed the princess tied up and in the water didn't help matters. Runali dove into the water to save her as Kai and Nolan dealt with the approaching pirates. Thankfully Ray had managed to free the army and they came to Luro, Danny's and Marco's aid, though they almost got arrested themselves since guards generally don't like pirates. Thanks to the free royals however, and the queen's anger they were saved and the army charged at the pirates who had already surrounded Kai and Nolan. (Wiseria as well which was an npc, and a friend of Kai's but we won't go into that).
The captain saved the princess, the soldiers saved the captain afterwards, the pirates were taken to prison and Kai chased down Fenn capturing the man who ruined years of his life. Instead of taking his life he turned him over to the royal guard and joined the crew as they celebrated their victory. After getting medical attention the crew was treated for a celebration in their honor at the palace having saved the city of Waterdeep, a huge feast, plenty of drinks along with dancing and general merriment for the crew. A day just to wind down and enjoy being heroes' just this once. It was here perhaps by divine fate that a flyer smacked Runali in the face, as she walked out into the night air, mentioning a tournament in the land of Utsukushi; StarDusk's next destination was already decided. Kai and Marcos chose to stay behind as StarDusk sailed to Utsukushi, leaving as heroes…and before the navy came.
Extra notes: The crew's large bounties came from their actions in Waterdeep
Kai requested Nolan, Ray and Luro protect the captain in his absence.
Luro's throne chair came from the throne room in Waterdeep, yes he did steal it.
Ray's broken saber was repaired at Waterdeep by the father of a 'lady friend' he made there. He swore to the captain upon his new sword, with his oaths broken similar to his once broken sword, they had to be reforged. He swore a new on to Runali pledging his life and service to her.

Utsukushi- A Tourist Island filled with stalls and items from all across the sea that StarDusk went towards after WaterDeep, here a fighting tournament was held, with a prize of $20,000 and Luro decided to join for the fun of it. While on the island Ray and Danny left on their own to take in the sights, Runali left to watch the tournament and Luro dragged Nolan with him as he tried to find the tournament. It was here that Alicia Tashigi made her appearance, being a participant in the tournament herself she took on a 'strong' swordsman, taking him out with ease and gaining the interest of Runali in the process.
Alicia apparently carrying the name Bow Black as well continued to move up in the tournament and Luro did the same until the final round of the tournament. Here a free for all occurred between, Luro, Alicia and Ikaros Ryu who was a fishman, while the rest of StarDusk watched the fight. Luro requested that Alicia wait as he had a one on one with the fishman Ryu which she agreed too. Though Alicia stepped in when Luro was almost backstabbed by Ryu after what he thought was an earned victory. Alicia and Luro fighting together easily took down the fishman and turned towards one another, here the very sky seem to tear asunder as two powers came together for a fight for the centuries, the honorable skilled Alicia and the drunk fighter Luro, the world seemed to stand still as their spirits filled the air causing everyone in their seats to feel the heavy atmosphere as sparks exploded between the two of them, their very aura's visibly leaving their bodies each one ready to end the other's life without a moment hesitation…okay it wasn't that intense for the most part they stared each other. Anyway before the fight even truly started Luro ended up walking away since he ran out of rum, which left Alicia the winner of the Tournament. Shortly after Alicia approached StarDusk to give Luro half the prize money for their combined effort in defeating Ryu, it was here Runali offered Alicia a position on the ship and that night, as the fireworks flew over Utsukushi Alicia boarded the Coral Pearl accepting the young captain's invitation.

Brass Cape- A city with advanced technology, which carried a steam punk environment to it and the destination StarDusk headed towards after Utsukushi. A young inventor by the name of Risa ended up crashing into the Coral Pearl from the sky when her makeshift wings failed as the Coral Pearl headed towards Brass Cape. A resident of the city she met StarDusk and became their guide as they approached the large island. After seeing a bit of the sights, including an Airship StarDusk noticed a fight at the harbor; being an rare sight at least according to Risa they approached it. Here they noticed a brawl occurring accompanied by body parts flying into the harbor before a man was literally thrown into the distance and pinned to the ship by a sword. It was there they met the man known as the Rookie Judge, a famous pirate who passed judgments on pirates and could strengthen or ruin one's reputation immensely with his word. At the whim of their captain StarDusk went to the tavern where the Rookie Judge had departed towards after leaving quite a mess at the harbor. At the tavern the Rookie Judge also known as Shouta demonstrated his power and broke Alicia's prized sword when she failed to cut his flesh with it. The sword handed down for generations in her family destroyed gave her new purpose and an honor to restore. He judged StarDusk as a whole, breaking Runali's dagger given to her by her mentor as an example as captain before doing the same to Ray's who offered his out of honor to his captain. The StarDusk crew left Shouta's presence shortly after his opinion was made clear. The members of StarDusk seemed to have a few things to think about as they wandered around Brass Cape taking time to think inwardly, Runali eventually found Alicia who had run out of the tavern after her sword was broken, having only spoken to Nolan who chased after her. Luro not wanting to leave Risa's side stayed near her and Ray wandered on his own for a bit. Each person seem to have their own thoughts towards not only themselves but StarDusk. At the end of it all StarDusk left Brass Cape and moved onto their next destination, multiple thoughts stirring in their minds.

Extra Notes: There was a lot of development here so…here's a few tidbits though it won't do it full justice.
Ray- Ray's loyalty to Runali is especially shown here, with him even going so far as to say Runali gave him hope.
Alicia- Acknowledged that arrogance and eagerness clouded her judgment against Shouta, which not only broke her sword but hurt the StarDusk pirates honor along with her own. She becomes an official StarDusk here for the purpose or restoring their honor as well as her own.
Runali- Touched on her own inexperience as a captain and the impulsive decision to lead a crew viewing her own significance. Alongside Alicia however the two acknowledge that they can only get stronger.
Nolan- Seeks to become a stronger person, a better crewmate and put aside his own grievance to work better as a team, his desire to travel with his fellow pirates show no sign of retreating even in the face of danger and doubt.
Luro- recalls the word of a man in his past on understanding things, and comes to comprehend a bit more of his casual interest/homicidal intent towards Runali.
Danny-…I got nothing here sorry.

More Notes- Just a little more:
Haki was first seen at Brass Cape. Ray, Alicia and Runali all got new weapons at Brass Cape. Luro has an obsession with the inventor Risa interested in her inventions among other things, though the extent of this obsession is unknown. It's shortly after Brass Cape that Luro formally mentions everyone's 'reputation' in a letter. Alicia dreamt of her homeland after Brass Cape, a battle against pirates on the shores of Yula Fei. This is of course important to know as it occurs once again.
Finale- After leaving Brass Cape StarDusk gets caught in a storm and its here they encounter a huge hulking sea monster that though they fight it with vigor and bravery are eventually swallowed by the creature. It is after this matter the current story picks up.
Hopefully this summary is enough to have at least a simple understanding of what's going on.
This is a little something to help the new with some background stuff and the old to remember. I won't be giving a full explanation only summary, so if you'd like to know more, just talk to either the person involved or check out the link on the front page for full details. Hopefully it helps you. On that note this story picks up after the original recap, so read that first.

I'll only be mentioning the existing members to avoid confusion but Nolan, Jemima (Fox/Ryver's character), Cole and Danny are honorable mentions as former members.

Prologue(Kinda)

Silver Veil/Locker-

The story being after the crew is eaten by a large sea monster. They fought it off to the best of their ability but they were swallowed whole. It was here Danny the previous navigator died, Runali lamenting over her crewmates death, not only because she couldn't hold save her but because she couldn't keep her promise to not leave her behind.

The next part is a tad complicated but simply put the crew was stuck in a location akin to Limbo named the Locker, waking up in a place filled with sand, statues of others and their crewmates slowly petrifying around them. Basically they were alone in a strange land, pieces of the Coral Pearl their ship scattered around them. Due to fun times here I'll be keeping it short and sweet.

While separated the Stardusk Pirates were approached by spirits, each one different than the other, that tried to peer into their person and speak of who they are, who they were and what they could be. Each Stardusk was different in a sense and their spirits reflected that, due to the long part of this I'll summarize.

Runali-Was showed what she could be(Spirit-A cat)

Alicia-Shown what she lacked in life(Spirit-Antoine)

Ray-Told he was holding himself back. (Spirit-Shaw)

Luro-Told to face the Truth. (Spirit-Sville).

After being given a riddle the spirits gave their life force to save Stardusk. (There are all manners of tidbits in this chapter, if you're curious it's all in the first two pages).


Davy Jones- Stardusk woke from the Silver Veil to find themselves on a large ship named the Albatross, the captain being none other than Davy Jones, accompanied by a girl name Lilly(who apparently wore the big boy pants when it came to ushering souls go figure) that greeted the crew. He explained about the price paid for death, a hundred years on his ship for weak souls though Stardusk was spared that fate having regained themselves in the Locker not his ship. He repaired the crew's ship and ushered them back to the land of the living, giving them a fair warning, that if they died again there would be no more chances.

Upon returning to the world of the living Stardusk paid respect to their fallen crewmember Danny, Alicia performing a ritual from her land involving lanterns. With their goodbyes said Stardusk moved forward to their next adventure.

Adventures

Yula Fei- The hometown of Alicia Tashigi and an island paradise in the middle of nowhere, words can't really do the place justice, but it's a beautiful island with a very traditional feel to it.

After Davy Jones returned Stardusk to the world of the living by either luck or fate they ended up near Yula Fei and ended up running into Alicia's sister Satia Tashigi along with a mess of armed guards. It was here the crew found out that like everywhere else pirates weren't exactly liked, especially by Satia. This hatred however came from their previous experiences with pirates, an experience that Yula Fei was living again as enemies of the islands past were returning to fight. Stardusk learned of the battle at Port Hurasai and the many lives lost defending Yula Fei from hordes of pirates, and with an even bigger force on the horizon Mei Omoiyari the princess of Yula Fei was calling everyone to stand against this threat, Satia being sent out to find Alicia. Worried for her home Alicia asked for Stardusk's help in defending her home, and the whole crew agreed.

Shortly after their discussion with Alicia the Captain caught sight something outside and after investigating found the man that would become Stardusk's navigator Mikchail Arcadius. The ship he was hired as navigator for the Karalean was destroyed in a storm, leaving the Navigator no choice but to accompany Stardusk and Arcadius who was given the nickname Kadi was basically pulled into the war for Yula Fei.

After meeting Akiyoshi Alicia's father and Colt a traveling bard Stardusk met with the Princess to strategize against the incoming force, the princess knowing Stardusk's actions in Waterdeep already had an interest in them and proceeded to ask their expertise for the incoming threat. After an awkward moment and lack of civility by a certain redhead the crew gave their advice on what could assist in the coming battle. Stardusk took the downtime before the fight to relax possibly for the last time, participating in drinking challenges, learning about Yula Fei and enjoying themselves, then eventually the pirates came.

The Battle-They Won the end.

Nah I'm just kidding, the following morning after their downtime loud bells woke Stardusk and looking out at the water they noticed a mess of ships on the horizon, of all shapes and sizes a seemingly infinite number approaching Yula Fei. Though a blockade of ships had been set up there was a good chance if the Armada made it to the blockade Yula Fei was finished.

With the protecting of Yula Fei in mind Stardusk rode into battle into two different groups. Kadi, Arcadius and Luro on the HMS Death Trap and Alicia, Runali and Satia on the other boat.

Stardusk fought through what seemed like hundreds of pirates, destroyed ships, and proceeded forward looking for the head of the attackers Odyn. Ray and Runali found themselves wielding new powers as they moved forward, Runali forming claws from Armament Haki in her fight with a Devil fruit user named Vail and Ray after eating a Devil Fruit gained his ice powers and aided Runali in her fight against Vail. At the end of everything Odyn was defeated and Yula Fei was saved but not without sacrifices, Akiyoshi Alicia's father lost to a man named Koji in a duel as the crew watched. The crew stayed in Yula Fei for two weeks afterwards to relax and allow time to mourn. They left Yula Fei afterwards onto their next adventure.

Extra Info- A lot happened in this chapter so here's some little stuff.

Princess- The Princess chose not to run even knowing the dangers…that's just good to know, shows her character.

Alicia- Alicia's mother Sakura is a very famous swordswoman who knew the late queen, and Alicia and the Princess are childhood friends.

Ray- Ray brought up the Kareth of Lendria, the Ancestor of the Skalters and a hero to his people…you can tie that into current events. Kareth is his middle name.

Princess-She told off this guy name Liu Shen who didn't believe in Stardusks, she was all "Respect my Authority and kiss the ring." Well not really but it showed her faith in Stardusk and the Tashigi's.

Luro-Luro wanted a favor from Alicia for saving Yula Fei, though he didn't mention what it was and has yet to bring it up.

Kadi- Kadi was actually pretty efficient here, pulled into a bad situation he handled the matter with pragmatism, just something to keep in mind.

Runali-…she was Runali nuff said.

Kadi-Kept a cane he used while his leg healed after the battle, it's unknown if the one he has now is the same one.

Luro-Akiyoshi's casual fighting style which the crew saw in his fight caused Luro to remember someone in his past.

Ray-It's believed Ray won the bet between Stardusk on the most kills during the fight but only because Luro forgot to count…he claims.

Yakone- Yakone is a winter wonderland, a small area out in the woods away from the center of town which is where it seemed most people made their way too.

Stardusk after a rather…destructive docking ended up in Yakone to find a doctor for Runali who ended up passing out on the ship. There they met Dr. Bentham, Jemima Bentham his wife and Simon Ira assistant to Dr. Bentham. The Doctor though not pleased with the appearance of Stardusk still helped them, though while in the house of the doctor it was clear that Yakone was keeping secrets. Ray chose to stay behind with the Captain while Alicia, Luro, Kadi and Bentham went out to get water. The four ended up getting attacked by wolves during their outing surviving the encounter with only a few additional wounds but Jemima or Jem seemed bothered by the wolves, their appearance an ill omen. Within the house an old man named Nikkai who came to collect medicine noticed Ray's scarf carrying the Stardusk symbol and stole it running out of the house, it was at this point there was a clear interest in the new visitors and what they were. It was at this point the secret of Yakone was revealed, that the small town was under the control of the Red Pirates, Will Carabis (The captain), Rin Goodwin(First mate), and Stella(Sniper). Rin the first mate of the Red Pirates recognized the symbol as Stardusk and went to pay the group a visit, especially since they had killed Will's pet wolves and done damage to his town. Appearing at the door Rin shot Doctor Bentham killing the man as an example in front of his wife and Stardusk. He warned Stardusk to leave as he departed himself but the Red Pirates stole Runali while the others were distracted at the door (Also killing Colt shortly after as well). With Jem leading the way, the woman swearing to kill Ren and his captain they went to retrieve Runali. The crew managed to find their captain in a hidden cave though due to Stella keeping her at gunpoint and explosives strapped to Runali in the cave attacking the Red Pirates wasn't an option. Distracting Stardusk with a loud shot the Red Pirates escaped and the crew left the cave escaping an avalanche in the process. Regretfully they're misfortune didn't end there, as Simon a navy officer gathered reinforcements to capture Stardusk, though he ultimately let them go due to his plans going awry deciding to just capture them later when he was more prepared. Jem the original doctor of Stardusk decided to accompany the crew who would inevitably run into the Red Pirates again.

Extra info:

Runali- Runali's Heterochromia came up again here, the 'catlike' pupil an important addition.

Kadi, Alicia and Luro- It might be hard to see now but the difference's of upbringing between them was clear to see here, for example.

Kadi: "Yes, Luro, we are allowed to use words that are as long as our complete names."

Luro: "Kadi really is a fancy man, only they can use big words like that towards someone.

Alicia: "There's nothing wrong with my face…just because I don't walk around with a silly grin from drinking myself into a stupor each day, doesn't mean I'm in a mood."

This was a commonplace conversation between the three, it's just nice to note the difference in attitude, wouldn't imagine that looking at them now. Though like now sometimes Luro's insensitive comments aided in this, he's not innocent in it.

Ray got shot in the face and survived…so yeah that's a thing.

After Yakone Ray got his first tattoo, which he hesitated on getting being a former nobleman and tattoo's being taboo. Though after some thought he decided to get the Stardusk symbol formally put on him, recommended and done by Jem herself.

Alicia made it apparent that she couldn't mark her skin with the Stardusk symbol, but there was a ceremony of Loyalty that could be done with the others. (It's unknown if this was ever done so ask Winter for more on that if you want to know).

Runali doesn't require a tattoo for Loyalty, though it's appreciated, until Ray got one, Luro was the only marked member on the ship save Runali herself, which only proved the point further.

Cerula- Cerula a small port town to south is where Stardusk docked for the next adventure.

It was here that Nura an old friend/lover of Luro's made an appearance, a young boy at her waist named William. Though the two friends seemed more enemies than allies Luro ended up roped into pretending to be the boy's father (after being lied to that he was the kid's father), making Stardusk's stay there a bit longer than expected. While Luro was pulled away Stardusk started making their way towards town to get supplies and head to Nura's home, having been invited for dinner. However along the way the townsfolk all went silent and watched the visiting pirates with cold blank gazes, shortly after the group were attacked by cloaked strangers with an insignia of a Red Raven on their chests. Stardusk easily defeated the group only for more to surround them, however at Luro's return they all retreated. Shortly afterwards Luro ran off again and Nura started explaining her history with Luro, before they were attacked in her home once again by the cloaked assailants, fending off the strangers Stardusk chose to leave and found out multiple truth's thanks to a polite Raven and Luro and Nura's conversation. The group that attacked them are called the Red Raven's, bounty hunters seemed to be the term used for them though due to their fanatical nature and penchant for shooting themselves and each other to preserve their secrets, Alicia assumed they were a cult.

Luro is somehow tied to these people and seems to know a lot about them, but is unable to remember most of the information without a push, thus he knows why Stardusk is being hunted by these people but can't remember why. Ultimately it was discovered that the Red Raven's have always been watching Stardusk, the only reason they know they're being watched is because luckily (or unluckily) the Raven's who attacked them broke their sacred rules. With the whole town of Cerula after them quite literally Stardusk left, pressed with more questions than answers.

Extra Info(There's not a lot for the others…sorry)-

Ray-Ray having acquired his power relatively recently didn't like people knowing he had them, he decided to pass it off as magic when he did use it.

Raven- The Raven's don't just attack random pirates, and for some reason they won't attack Luro. Something about Stardusk has drawn their attention, and Nura believes its cause Luro is with them.

There were Two flashbacks- A woman (believed to be Sakura) for Alicia who is basically badass, and a bit of Ray's homelife…there's some uh…pretty serious daddy issues there, Ray killing a guy in a duel named Hugh a part of that.

Runali-It was revealed that Runali knew Luro had lied to her about his personal history, though she didn't know his name was fake too.

Ravens-The group has a weird sense of honor, randomly attacking someone without properly informing is apparently against the rules.

Luro-An orphan Luro's past is a mystery, all that is known is that he's been a criminal for a long time, murdering and being well…Luro.

Ray-Ray to an extent performed his first acts of 'piracy' in Cerula, mainly looting and all that stuff. The other habits are open to debate.

Nura-Funnily enough Stardusk and Nura left really bad first impressions on each other; Nura hates all of them for threatening her and ruining her life, save Kadi who kept to himself. Though she can't stand them their mutual enemy has led her to assist Stardusk or mainly Luro.

She's on the fence about Alicia since she wanted to force her on their old ship.

Ravens-The Raven's are always watching, that was made clear by many of them. They're also a very well kept secret, known only to three groups, Stardusk being one of them.

Ravens-Raven's have a telltale sign of a mark on the left wrist, a tattoo, only true members wear the symbol which…can make things difficult since normal people are hired by them.


Inbetween- Some stuff happened in the in-between that are a tad important so here's some extra extra stuff.

During the in-between period after Cerula there was a little bit of character development.

Ray spoke with the captain about his past, about his regret at trying to kill Nura, not because he felt she didn't deserve it but because he didn't want to be what the Academy taught him to be…a Soldier, acting with the thought that an opponent didn't need mercy, something the Captain decided to help teach him, to strike without killing. It was a lesson she had been taught by her own mentor. They remarked on Runali's rule, the one she told Luro, the one all Stardusk abide by.

"We are Pirates not Murderers only kill when necessary."

Kadi is apparently quite the guy back in Wisegrad's a place believed to be his home or at least a place where the name Arcadius held weight too it. He seemed to reflect on his life, on his choices made, turning down working his way up the societal ladder as most people do to engage in piracy with people not fit for society, in his eyes at least as he did refer to himself as a freak in the Freak Kingdom. "Stardusk was a mobile realm of Broken Thing Society, had no use for and he was a prominent citizen." This was an Old Kadi thought; it's just interesting to know those thoughts.

Nyiri-

Due to a few low quality maps and a bit of misfortune Stardusk ended up crashing into Nyrian aka Nyiri, the place was considered a wasteland by some, almost endless desert save a town called Cegeld according to the map. The ship beached with a giant hole in the side and no materials to fix it Stardusk had little choice but to find the town. The men were sent to Cegeld while the women stayed behind and made sure their precious supplies didn't get destroyed and to watch the ship. The pattern of trouble for Stardusk didn't fail here as well, the guys consisting of Ray, Luro and Kadi made it to Cegled thanks to an alligator named Sandy, and Luro being Luro ended up stealing food and drink from the pirate townspeople just as Kadi had broken the ice, the girls ended up getting picked up by the pirates who introduced themselves as the Cutthroat Pirates the number one Worst Generation Pirates. The first mate Saffron, the navigator Tsetseg and her assistant Belen, Veera the shipwright, Ozera or Ozzy lead weapons lady and their captain Alcinoe to name a few. The women were escorted to their temple which was an oasis in itself and the men were brought in as prisoners after meeting the large mother of the alligators Lady and almost becoming her lunch.

Reuniting with the ladies of Stardusk at the temple Alcinoe thankfully freed the men after Runali explained they were hers. By some strange circumstance Stardusk ended up befriending the Cutthroat pirates. The Cutthroat's went on to explain information that all pirates should know, who the Worst Generation were, the Pirate lord Nani Sterling, meetings with the other pirates all the information pirates could use all to help the new band of pirates. The crew ended up staying with the Cutthroats for a few days as their ship was repaired, leaving with sorrowful farewell's for now once everything was fixed.

Extra info

Alicia really doesn't like reptiles, keep that in mind.

Elliot a messenger of the Nova Pirates appeared here.

The Worst Gen are as follows- Third is Red Pirates, the second are the Nova Pirates and first are Cutthroat Pirates. The fourth wasn't mentioned.

Cutthroat's protect women taking them in and many women there came from all walks of life, they've even visited Yula Fei.

Hanako- was introduced here and clearly was all about that Alicia mentorship.

Kadi- "hoisted the sales" with Belen here, he's got some secrets too but you already knew that.

Ray- Learned of the gods of the temple, since his gods the ones of Lendria were ones of valor and honor he worried they had abandoned him. He learned of Okeana during that time.

Luro-One of Luro's BFF's Ozzy is here. Though mistress is a title Luro gives her the two are actually friends, fellow weapon makers and tinkers. He still has the gun she gifted him and he respects her skills.

Cutthroat-The Cutthroat pirates are Land/Sea pirates, having had their temple home for over a decade, though they always return to the sea.

Out at Sea Once more-

In the final steps of the crews journey together after leaving Nyiri they sailed the ocean for a time, Runali herself taking the time to learn more about her crew's interests and Ray introducing his Ice Shot to the others. Through the passage of time the crew ran into an empty ship considered derelict from a glance, the crew save Alicia fearing it a trap and Ray not mentioning a reason decided to go check it out. Upon making it aboard and ending up surrounded by armed men, they met James Percival Skalter and the reason Ray vehemently didn't want to go aboard the ship.

Captain Skalter who was Ray's uncle and ex-navy greeted Stardusk and explained the circumstances on why they were out on the ocean. Apparently a merchant in the Black Marlin company, formerly run by Captain Skalter and now run by Ray's brother Bernie, was sent out to check a route to a place called Port Startford so the Company could expand outside of Lendria. Stardusk agreed to escort Captain Skalter only to end up ambushed by people after Captain Skalter's head, Stardusk managed to help Percival but the ship and crew didn't walk away unscathed from the endeavor.

Epilogue-

The temporary end of the Stardusk journey is a complicated one, not easily explained even in summary. The crew found themselves back at the Cutthroat's base battered and bruised, and decided to take their time there, each person going off to consider where they stood as a person, as pirates and as a crew. Kadi acknowledging his hesitation at being a pirate but enjoying the life itself, Alicia how the crew was a second family to her which helped as she did miss her first one in Yula Fei, Ray and his burdens as a former noble and the freedom as a pirate, Luro as always unable to think of a proper reason but knowing he preferred being with Stardusk and Runali wanting to revaluate their goals and what they wanted for the future. Though the crew would separate shortly after this due to the harshness of the ocean, they'd find each other again soon enough for a whole other adventure.

Did you know pirates banded together because of a common goal? Of course you knew it was for wealth, (wo)men, and to accomplish what personal troubles they had.

The StarDusk crew found out the hard way that the pirate life wasn't an easy one. In fact, for them, it still isn't. Their journey was filled with trials and dangers, but without the slightest hesitation they jumped head first into it. Each day they travel, ready to face danger and conquer it. Originally, their goal was to find the Black Compass, but that changed over their time together. While the crew still looks for the forbidden treasure, their new goal is to become the best of the best, to rise up in the ranks and earn the title of Pirate Lord. It's going to take a lot to get their, but each one of them is fully prepared to give it their all to make that happen.


After all, this is the Age of Pirates.
Credit for nice recaps goes to

Mizos
.
Following this is a link to PA part one:
HERE
---
Crew​
Two Years ago
Now:
Name:
Runali
"Melancholy Queen/ Wielder of the Reaper's Eye"
Lev
Age:
20
Gender:
Female
Appearance:
Runali stands around 5"6. During the two years her hair had gotten rather long, past her shoulders even, but later on it gets cut at an easy to manage length- around shoulder length. She has a black hat that normally covers her hair similar to the picture, however that was lost when they were attacked. Of course, she also wears her captain's hat too. Her left eye is usually covered by a black eyepatch, although her crew occasionally gift her with them so the design changes. Behind that eyepatch is a clouded left eye, with a decently sized scar across, while her right eye is a light brownish gold color.
Her StarDusk symbol is on her right arm, just above her elbow. It's the original symbol of a star and ribbon encompassing it. The symbol lacks excess designs, symbolizing that she is the captain, and the first to have the symbol printed on her. The symbol is usually visible due to her wearing short sleeves most of the time. Her attire normally consists of pants and some type of short sleeve shirt whether it be plain or loose button up. Every now and then she actually wears something 'fit for a pirate' but that's more than likely to keep up with appearances.
Position:
"Somehow, I convinced enough people to believe that I'd be a good captain. Boy are they in for a ride. Captain of Lady Luck (and the late Coral Pearl), and the StarDusk Pirates at your service."
Personality:
It would be hard to make out a specific personality profile for the girl. Her demeanor changes like the wind. She didn't even know how to describe her personality before she became a captain. It was rather boring as she described it. However as she grew as a person, Runali became a motivator, a mediator, and so much more. She has plenty of perseverance and determination- but that just comes with the title of captain. Runali keeps everyone together and positive the best she can. Overall, she's fairly relaxed and an easy going captain.
Being a two sided coin, being lackadaisical and somewhat carefree isn't the only thing people get to see from the captain. She can be very perceptive, something she may demonstrate by providing important and logical decisions at critical times and by evaluating the situation from an objective point of view. There's a shift in pattern where it seems like she is only motivated during extreme periods of time, and then she'll so happen to switch it up and no one knows what to expect.
"Ya know, typical captain things."
Special Skill:
Runali is extraordinarily agile. Even at a young age, she was able to execute mid-air somersaults and cartwheels that surpassed natural human talents. This allows her to be fast and agile in battle, able to outmaneuver almost any opponent she came across. These abilities also grant her impressive parkour and free-running skills, allowing her to scale almost any surface or terrain very quickly and squeeze through most barriers and small spaces. Runali's most defining ability is her mastery hand to hand combat. With her extensive knowledge of the human body, she can strike sequences of pressure points, immobilizing her enemies to various degrees. She has the ability to paralyze a single body part or an opponent's entire body, if she can get close enough.
In the beginning of her journey, she wasn't very skilled with a sword or gun, as she thought she'd leave that to her crew, but of course she learned a few lessons in being a captain so thanks to Alicia and Raymond she's a decent swordswoman. She's still...not the best with long distance weapons.
As all have, she gained a lot of new experience, sailing the seas with her crew. Not quite voluntarily, Runali gained the ability to use Armament Haki solely on her hands and wrists. She's still learning to control it, but it basically gives her- as she puts it, "cool catlike claws". It's also rumored that Runali may have "King's Haki", a power that allows a user to intimidate others- even to a degree that would cause them to faint, but just as it was mentioned- it's just a rumor....??
History:
Runali was born to a tradesmen and a store merchant. So, her life consisted of a lot of travelling. While her father took business in trading, often times she would visit the different islands with him, which proved to teach her a quick tongue, making her a great bargainer. If she wasn't doing that, then she was helping her mother organize the fruits and vegetables she sold. There was nothing too extraordinary about her life. Runali was a normal cloud gazer, and if not, there wasn't too much she would do. The kids that didn't think she was weird played with her on occasions, but normally she preferred to observe than to join in. Her quiet nature comes from being told to speak when spoken to.
One day, when she was traveling with her father, Runali encountered a woman training in Tai Chi, and various meditative martial arts. Before long, she trained with the woman as well, often staying on the island and returning to her home days later. This is how she learned her agile abilities. It was all fine and peaceful until a band of thieves raided the two females. Yes, they were able to fight back, but not without the price of a few injuries- one being how she got the eyepatch. No one is sure exactly how she got injured, whether it was an explosion or she was stabbed, or something of the sorts. All they know is that she... well, got injured.
Being young, her story is still in full effect. Only months before she had started her journey sailing the seas, and now she decided to become a pirate.
Two Years Later:
Well. She didn't expect to actually keep the crew for so long. But she also didn't expect to lose them either. Hm. What has she been up to, separated from the rest of the crew?
Why you became a pirate:
Unlike many, she has no traumatic experiences or no need for revenge. Runali just wanted to know what freedom was like. At home, she was forced into such a routine life, that normally left her cloud gazing. As a pirate, she can experience frequent change and constant adventure. Even if she doesn't show it, Runali enjoys it.
Name:
Mikchail "Degenerate of Nirvana" Arcadius
Age:
30
Gender:
Male
Appearance:
175cm tall, with broad shoulders and somewhat thickset body. His face is round, with short black hair and murky green eyes.
When on a ship, working as a navigator, he's wearing his green longcoat, a mark of navigators in his homeland. Being right-handed, he's wearing his sword and pistol on the left side, both marked with his family crest of lion and eagle clashing together in eternal combat.
His Star Dusk symbol (should he be accepted) would replace the needle inside his compass, one of the few possessions he brought with himself from his home.
Ref. picture:
Position:
Navigator
Personality:
Coming from a land where humans used to not be the top of the food chain, he tries to approach any situation with phlegmatism that in rare cases borders on fatalism. Being from a fairly wealthy family, and thus never really lacking for anything, he doesn't put large value in materialistic things, as his parents always taught him that you can buy things, but never wisdom and knowledge, and that those are the real currency of the world. This partially fuelled his frustration that lead him to leave the known shores and strike for lands where unknown lingered.
From practical standpoint, this created a person that was lighthearted, never was able to hold a grudge for too long and easily forgave wrongs, but also one that was easy to distract and had tendency to give up on things far too easily if they showed little promise to bear fruit of success.
Special Skill:
Decent with flintlock and sword, but so far untested in actual combat, and of course, talent for navigation and cartography.
History:
What is there to say about me that would not leave you sleeping from boredom after first three sentences...
I was born to a family that was one of the lesser branches of the ruling bloodline of my homeland, a distant place several months worth of a fairly perilous journey by ship, around many tricky shores and treacherous reefs. A place with long and boring history, where fat, slow merchant cogs travel between small city states and merchant empires. Where old castles, abandoned because noone needed them anymore, look down upon thick forests and dark valleys that once used to be filled with nameless horrors, but now the forests have roads cleared through them and the valleys have been cleared and became fertile farming land.
A place where, it seems, all the history has already happened.
At least that was my feeling when I got out of maritime school and served on one of those merchant cogs, named after the owner's wife. I wondered what drove those people to name them as such. Perhaps all of them were fat, boring and never ventured very far from the place they were born. I wondered if that would be my life as well, get together enough money by forty to buy my own cog, name it... Martha or some other incredibly boring name, and die by eighty, surrounded by family, in my own home I bought from my own wealth.
I wonder what led my steps that night, whether alcohol or frustration, but I suppose both are close brothers that can often be considered one and the same. I strode from the harbor pup, across the pier and right into the only ship in the harbor that wasn't a cog. I was drunk by the time, so my memory is somewhat hazy, but I vaguely remember asking the captain if he was sailing "to a place with no more fucking cogs". The captain recognized a hansa navigator's green longcoat, and as my luck would have it, he was desperately searching for a replacement. He was a warmhearted man who made his living by taking furs from my homeland to the far lands, and returning back with precious spices.
Next day, I woke up wrapped up in my longcoat, in a longboat, and the sun was shining on the open sea. Not a forest, an abandoned castle or a damned cog in sight. The captain understood my plight, and said that he himself has done something similar back when he was some twenty stone slimmer. He said he left a note for my family that I was leaving with him on a trade mission, and that, if I'd wanted, I'd be back home in a year. I wasn't sure I'd want to be back in ten, as I was walking down the gangplank into a port that looked nothing like the one back at home.
Why did you become a pirate: One impetuous decision, and a search for life that actually feels like living.
2 years later update:
It has been 24 full moons since the crew disbanded. 8 seasons is a long time, enough for many things to happen in one's life. For example, death. Luckily, the events that transpired in Kadi's story did not contain his demise, though there's something off about him. A great weight seems to be laying heavily on his shoulders, and his eyes have lost the cynical spark that used to dance around in the occuli like a pair of golden bees.
Whatever rotten deal he got himself into seems to be above his capabilities. He has decided to search for the only group of people insane enough to let themselves be roped into helping him, but capability does not mean agreement. Will the friendship and camaraderie developed during his time with Stardusk be enough?
Time will tell. Nevertheless, the navigator, in a new green long coat and a suspiciously out-of-place looking black top-hat has returned to the seas in search of atonement.
Name:
Luro Makachi
Age
: 23
Gender:
Male
Appearance
:
Luro stands at about 6'9 and has bit of muscle tone needed for his job, due to his long sleeves it doesn't show, his eyes are hazel. He has a tattoo on the right side of his face put there by natives he encountered during his travels. The StarDusk symbol rest on his chest slightly on the left a little over his heart, it remains the original with the cloth circling around it and since his shirt is normally open slightly revealing the top of his chest it always shows.
Position
: Carpenter
Personality + 2yrs Later
: Luro can be a rather tense individual at times, he's one of the most tensely carefree guys around. A man with a kind heart he tends to worry often about others, especially those he cares for, having lost those close to him numerous times he can be a tad overprotective of what he has. He's a loyal person who doesn't hesitate to jump into danger, enjoying the thrill of a fight, since he sometimes finds it hard to speak with his words; he found his actions can tell more than his words can. He also is well aware he's not always in his right mind, but having no real way to fix it, he generally just lives with the way he is.
A bit of a heavy thinker Luro tends to drift off into his own world sometimes whenever he's lost in thought, and knowing his habits he tends to speak out without thinking, knowing if he doesn't say what's on his mind immediately he'll just mull it over in his head and eventually be too worried to actually say anything. Due to this he can mess up and say the wrong things at times which he doesn't catch until it's actually out there. At the end of everything he tends to just do whatever feels comfortable to him trying to find his own way of doing things and hoping he doesn't mess things up in the process, though he's always willing to offer a smile to anyone who might need one as he finds he has plenty to smile about these days.
Special skills:
He's been in enough fights to hold his own when it comes to bare knuckle brawl but his true skill is his obsession for firearms. Luro's love for firearms extends to his usage of them especially his flintlock rifle. He's spent years combining the usage of his rifle and his brawling into a style that can lock with any hand weapon, it's a stylish close combat style using his rifle and hand-to-hand, polished due to many mistakes and harsh lessons. He can reload his gun with inhuman speed (though it is still a flintlock rifle so it won't be in five seconds or anything like that) and he's just as deadly at long range as short but his skilled use extends only towards his rifle as pistols are more inaccurate, this doesn't stop him from keeping one on his person. He doesn't like swords or cutlasses so he never carries any.
His upgraded flintlock with hardened wood and a waterproof seal is his favorite weapon. Having adjusted the rifle personally it fires more like a bolt-action rifle granted he can only fire three shots. He's able to reload it mid fire as necessary.
L.A.S.S. Luro's.Anti.Sibylline.Shooter
A portable generator Luro's built attached to his gun based off the technology of Brass Cape and his research on making the Coral Fly, if he had the materials making a larger version wouldn't be out of the question.
The L.A.S.S. is one of Luro's inventions and works off steam technology, by switching the 'mode' on his rifle he's able to fire a concentrated burst of pressure forward. He does this by pouring liquid into the generator heating it and fueling the L.A.S.S. Luro's made modifications to the rifle allowing him to use its modes more often allowing the heat in the weapon to build up steadily, when it reaches a boiling point Luro is able to unleash the Big Boom releasing all the heat, cooling down the weapon and basically restarting the cycle.
The L.A.S.S. has two firing modes, first is a normal buster shot that only hits properly at close range. Luro is able to propel himself in a general direction with the aptly named Bellow Shot. By all technicality if pointed downward he could propel himself up a few feet. The second fire modes extends all the built up heat for a medium length larger burst which he's nicknamed Big Boom. This shot however releases an immense amount of force which makes Luro have to brace either by lying down or putting his gun against something.
One of Luro's greater strengths is his desire for improvement and knack for development, not only of himself but the objects in his possession, due to this he finds strange but innovative ways to change the function of certain things, mainly firearms but his knowledge has expanded outwards on a few occasions. He even has new generators in mind for his own weapon, this mixed with his gunsmithing knowledge and carpentry can make him dangerous in the right situation.
[Luro's had some practice with his own machinations, aside from polishing his fisticuffs he's studied under a few smiths to pick up alternate designs on gun and bullet making, inspired after visiting a blacksmith at Yula Fei. His love for inventions has grown to a dangerous point leading to a few new projects along with some completed ones.]
History
: Luro became an orphan when he was young, forced to wander the streets with his sister after they lost their mother. Thanks to money saved up the two were able to leave their home and move to another, from there Luro met a group of orphans with another orphan named Nura.
It was rough but Luro survived keeping Lina close to him as the two tried to survive day by day…but one day Lina made a mistake, committed a crime that carried a heavy weight to it. Luro not wanting Lina to lose what little future she had took the blame himself and became a criminal. From there he spent most of his life on the run, making a name for himself and trying to make himself look as bad possible, with Nura's help the orphans found homes including Lina but at that point it was a tad too late for him to rejoin the others.
From there is a myriad of stories with Luro becoming multiple people, a king, a monster, a saint, a traveler, a fable told to children so they behave themselves at night. He could go on for days about the people he met and things he encountered, but ultimately he finds little point in going on about those days, the one place that felt like home after he lost everything was with Stardusk so he prefers talking about his time with them than anything else.
Why did you become a pirate: He became a legally wanted criminal pretty much after he was 10, he didn't really have too many options as he kept committing crimes. Pirates don't ask about pasts and he likes traveling, seemed like a good idea.
Name:
Alicia Tashigi
Age:
24
Gender:
Female
Appearance:
Alicia has yet to mark herself with the Stardusk insignia.
Position:
Fighter/Swordswomen
Personality:
Alicia is very calm and gentle in nature. She likes to maintain a composed and relaxed sense of self and portrays this in the way she'll speak and act in situations. She enjoys having deep conversations, especially about philosophy or topics which provoke deeper thinking. She also carries an appreciation for art in all forms and enjoys beautiful scenery. Alicia proves herself useful in crisis situations, often remaining calm and putting her mind into solving a problem rather than focusing on the problem itself. That isn't to say she doesn't know fear, Alicia can become fearful and even intimidated if she's presented with a situation she can not win. This will usually result in her faltering in how she presents herself which will be when she looks for friends and those close to her for guidance. Despite her young age, Alicia appears to be wise, often reciting words of wisdom or thought provoking sentences in order to aid the minds of her friends. Some could say she is a little mysterious in some ways, although she makes no attempts to hide herself from those who seek answers from her. Lastly to note is Alicia's temper, while hard to provoke she does have the capacity and will usually lecture or scold the individual who has made her upset. Of course that's providing it's an obvious fault on their part. If it's a difference of opinion she might simply walk away to calm herself down if it becomes heated.
Special Skill:
Incredible with the sword, Alicia is a masterful swordswomen who takes great pride in her skills. She is staggeringly fast and impressively graceful as each stroke from her sword is handled with the same delicacy as if it were a paint brush. Multiple opponents who challenge her in battle usually give her a wide birth when engaged with her, giving her room as to not fall prey to her sword style and technique.
Alicia had also obtained knowledge regarding The Power of Destruction which has massively influenced her ability and swordsmanship, enabling her to perform superhuman feats of strength at times. Since her discovery of the power, her left eye burns brightly when she's exercising a lot of power in her abilities through emotion, this is also believed to be a partial side effect of having merged with a spirit which aided in empowering her through her emotions.
History:
Alicia was born to a family who owned a dojo which taught the art of the sword, so it came as no surprise that she too would learn how to fight with one. Growing up her father was far stricter on her than the other students who trained from other families in the town of her birth. Every one of her movements had to be precise, measured and perfect to the standard of her father, failure being nothing short of unacceptable. She was conditioned growing up, spending hours of her day in the garden training when she wasn't being home schooled by her mother. She would be asked to perform tests of skill, such as silencing the flame of ten candles with a single cut without harming the wax. Failure was usually met with a piece of bamboo to the back of the legs, or at least it was once she was at a level in her training where to fail was to not be focusing hard enough.
For years this was the way he father raised her, training her in everything from how to predict attacks through the movements of the feet and how to look out for incoming attacks using the periphery of her sight. Every part of her mind and body was specially conditioned to create the best possible swordswomen possible. Eventually, on her final test her father ordered that she fight him and use what she'd learned. The fight was brutal and went on for an hour before Alicia found her opening, stepping inside of her fathers reach and bringing the blade to rest against his neck. Her father couldn't have been happier in that moment and once the test was over he finally told her the words she'd longed to hear since the very beginning. He told her he was proud to call her his daughter.
Shortly after being awarded the title of master she was gifted with a sword made especially for her with her initials embedded into the metal of the hilt and her family sigil embedded into the metal on the blade itself. Shortly after she assisted her father in training students as some day it would fall to her to take over in her fathers place. However, Alicia confessed that there was allot of the world she wanted to see before taking on that responsibility and asked permission to leave so that she might live her life before she would take over as the grand master of the dojo. Her father gave her his blessing and after some heartfelt goodbyes she left her home town in order to seek her adventure.
Why did you become a pirate:
Alicia never intended to become a pirate. She owes a debt that can never be repaid to the Stardusk, both in honor and for what they did for her people.
Name:
Sara 'Thorn' Masuma
Age:
23
Gender:
Female
Appearance:
Refer to this:
Stardusk symbol will later be a tattoo on her left arm.
Position:
Commando (Fighter)
Personality:
Brash, prideful, brutal, cunning, and quick all describe Sara Masuma well. There is very little she likes more than testing her skill in martial combat and to ride the line between life and death. The only thing she likes more than that is if there is a crowd watching and cheering her on. She picks fights easily and does not take hits to her immense ego very well.
Special Skill:
One of her biggest strengths is her versatility; because of her upbringing, she is competent in many different styles of combat, whether it's hand-to-hand wrestling or fighting with a short sword (think a gladius) and shield. Ultimately, the spear is her favored choice of weapon.
However, her greatest strength is her perception. In combat, she is able to learn very quickly from her opponent and their strengths and weaknesses to which she can replicate or exploit, either one the fly or prepared beforehand. This talent is honed by many trials in combat.
History:
Sara Masuma, along with her parents, were taken and enslaved by pirates from their land when she was a very young age. The slavers took her and her family across the seas to a distant land to which they were separated and never saw each other again. Sara, around eight years old, was sold to the popular gladiator pits as a cleaner of the bloodied arena and, in the future once she was old enough, as a courtesan to the upper-level gladiators. However, this was not her fate. At age ten, she established herself as the ring leader of the youngest slaves in the arena, getting the best assignments and food possible and aggressively settling matters with her fists with those who would disagree with her rank in the pecking order. Because of her work, she was in a position as an arena sweeper in which she could safely observe the master gladiators fight and learn from their techniques without actually fighting herself.
It is because of this that she was able to survive her first bout at the age of sixteen. Because of her unruly and temperamental nature that was unsuited for courtesan work, and in an effort to draw in a larger crowd, the host of arena decided to bring in a woman for the first time to fight against one of the experienced slave-gladiators, as a joke.
And so, with nothing more than a short sword and her slave rags, Sara was pushed into the arena to face her opponent, armed with a matching sword, shield, and crude thin leather armor. This was a fight that no one was expecting her to win and this was a fight that was kill-or-be-killed, something that she was acutely aware. However, she witnessed her opponent's rise in the slave-gladiators' ranks and seeing him in action made her realize that he favored his left leg over his right. During the bout, she used this knowledge, as well as the techniques she observed from the higher echelons of the gladiators, to stall for enough time to deliver a devastating kick to his right leg, crumpling the gladiator down. Kicking away his weapon and shield, she delivered a sharp thrust down upon his neck, killing him instantly. In her inexperience, however, she did not escape this fight unscathed, receiving a deep cut in her left arm that could lead to her bleeding out.
The crowd went wild with excitement with this unexpected turn of events. The arena master, whilst deeply annoyed with the loss of his rising star, was impressed by Sara and the attention from the crowd that she was receiving. He decided to save her life in two ways, by attending to the wound on her shoulder, and by making her the newest slave-gladiator in his arsenal instead of sending her off to be a courtesan.
With actual training, Sara excelled in her new career, quickly becoming a crowd favorite. She gained gold, prestige, and respect, all things she never had as a slave and she took to the lavish lifestyle much like a fish takes to water. During her bouts, Sara played up the crowd with brutal executions and whipping them into a greater frenzy. The crowd adored her and she adored them in-turn, taking on the moniker 'Thorn' for her prickly nature. But despite everything she gained, there was one thing she craved above all else, her freedom. A gilded cage is still very much a prison. She knew it was only a matter of time before someone ended her legend, like she did to others before her. There were plenty of close calls, the countless scars on her body proved it.
And so, at the age of twenty-three, she took what gold she had saved up and bought her freedom, taking only with her the clothes on her back and the weapons of her trade, and leaving behind her great legacy as the first, and last, female gladiator.
Why did you become a pirate:
After gambling on a fight she was part of against a member of the crew, she lost and is now very reluctantly the latest member of the crew.
Name
: Jack Kunal
Age
: 27
Gender
: M
Appearance:
Jack is 5'10", with a lean physique yet surprisingly muscular. He has pale-skin tanned from years on the sea, golden colored eyes and long black dreadlocks. No scars to speak of, but has a total of 6 tattoos (not including Stardusk's)*. However, no one ever sees them.
His apparel is simple: a long-sleeve white tunic; black waistcoat, pants and leather boots. He also owns a leather frock coat, which he wears on rare occasions. His primary weapons are
butterfly swords
, which he keeps on him at all times. He also wears a weapon's belt for an assortment of knives, and pouches for his money, tobacco leaves for rolling cigarillos, and whetstone for maintaining his weapons. When cooking, he wears an old white apron with a single, pink lotus stitched on the corner.
*When he does get the Stardusk tattoo, it will be on the right side of his neck that stretches from his jawline to collarbone. The star has remained untouched, the ribbon a golden color, and
lotus blossoms
around it.
Position:
Cook/Spy
Personality:
First and foremost, he's genial; polite, gentlemanly, and always act as if he's interested in everything one tells him. He's always wears a smile, or smirk, so you can never tell what he's truly thinking. He is distant; always careful about what he reveals of himself. He hates to admit it, but he's a spy to the core. He naturally changes how he acts (minorly) to match the person/people he is with. That also means he can be secretive and sly.
Other tags: ambivert, hard to anger, cool, collected.
Special Skill:
Armament Haki-- strongest on his forearms or concentrated on his chest. He is working to use it across his whole body, but has only achieved across a small portion of his face and it is very weak there. Also an expert knife-wielder.
History & Why They Became a Pirate:
Jack was born and raised in a brothel situated in a sheltered cove on an island called Norija. The brothel is named "The Lotus Blossom". His mother died in childbirth so all the mistresses took turns in caring for him. Even at a young age, he was kind and thoughtful and very much loved by all his "mothers". When old enough, he started working in the kitchen, only small jobs at first. As he grew older and more competent, he was promoted to the chef's assistant and there discovered his natural talent for cooking. The Lotus Blossom, usually a well of gossip but very poor, found business booming as customers came for the food-- of all things. The place flourished, attracting more infamous pirates and other underworld folk. At 16 years of age, Jack was sought out by a pirate captain to join his crew as the new cook. Jack accepted, feeling restless and caged within the Lotus Blossom, despite loving the people who raised him. He wanted to see the world...and there was nothing wrong with a little violence and stealing too.
Jack has been sailing for 11 years, and has been a part of four crews, most of which met ill fates and he believes he's plagued with bad luck. He has gained a small reputation despite being a spy, earning him a bounty of $6000.
Name: Zilia(Zil) Vilimar
Age: 22
Gender: Female
Appearance:
Zilia when she does get one has a tattoo of Stardusk on her back near her right shoulder, the star symbol is surrounded by small letters with a weave of smoke rotating around the star.
She has amber eyes and stands at 5'0.
Position: Doctor
Personality: Zilia is a quiet and well mannered person preferring to speak with her actions over words, she has a strong will and an inquisitive mind, taking the time to observe the changes around her along with what stays the same. Her curiosity is hindered by her impatience however, though she enjoys watching change she would just as much force it if it was in her power, especially something that bothers her. This is a side of herself she tries to improve on almost daily.
Special Skill: Rope-dart. Zilia is proficient in using a rope dart easily able to stab and attack her opponent from multiple angles, fighting with the sharp implement up close accompanied with kicks if need be. It is however still a small object so clashing with swords up close isn't a favored fighting style of hers. She has little to no skill with guns and doesn't use them, same with swords. She relies more on her agility to do what needs to be done.
History: Zilia grew up in many homes, she has few who she calls family and many she refers to as enemies, since she's not especially fond of going into every home, island and on many occasions jail cells she's visited she keeps her history simple. She grew up with a kind older woman who taught her how to avoid dying in as many ways as possible, she eventually passed and Zillia left taking what job she could to survive out in the world. Her 'not dying' lessons eventually led her to treating sailors on boats; she used such leverage to get from place to place earning a little extra coin in the process. Having no real destination she continued this for years treating people as she moved from place to place. One day however a ship she was on was attacked by pirates, they didn't have a doctor and she ended up being kidnapped. Due to complications when those pirates were arrested she was subsequently arrested, end of story.
Why did you become a pirate: Her life of piracy is purely accidental, she calls it fate to keep from succumbing to depression.
Name: Cedric "Sid" Langley
Age: 21
Gender: Male
Appearance:
Lithe, well-dressed and graceful, Cedric embodies the ideal hero from popular romance novels. He is an exceedingly handsome young man with delicate features that hint at his mixed heritage. He has violet eyes that stand out even more against his pale skin and glossy, raven locks that reaches down his back. While he has his fair share of admirers among men and women, he comes across as effeminate to many people. This makes him a lot less intimidating than he'd like to be.
Outfit:
Most of the time, Cedric wears a white, long sleeved tunic. While the collar reaches halfway up his neck, the v-necked open is just deep enough to reveal his collar bones and delicate neck. He pairs his top with a pair of tight fitting pants. The hems are tucked into his leather boots. A simple black ribbon gathers his hair into a low ponytail. His other staple accessories are a thin leather belt around his waist and a thin pair of fingerless leather gloves. Suspended his belt from are two hip pouches and a quiver filled with silver bolts. A second larger quiver and his crossbow are secured to his back.
While out on missions (or wandering around the town), Sid would replace his white tunic with dark coloured hooded tunic. This top reaches down to his knees. Beneath the tunic, he would wear a leather chest armor for added protection. He would also replace his fingerless gloves for a pair of thick leather gloves.
His ears are often hidden by his hair. Anyone getting a glimpse of them would notice he is wearing a pair of mismatched earrings. The earring worn on his left ear is shaped like a crescent moon. A large gem the colour of dusk is embedded in the moon. Silvery streaks thread the surface of this stone. The earring worn on his right ear is shaped like a crab. A flat gem forms its shell. This gem is the colour of the seas. Bronze and silver speckles dust the surface of this gem.
Stardusk Symbol: -To Be Decided-
Position: Tailor (and unofficial Blacksmith)
Personality:
Growing up destitute made Cedric resent his station in life and he aspired to become one of the gentry. His ambitious goals resulted in him obsessing over money and being finicky over his speech, manners and overall appearance. Superficial as he may sound, he isn't your typical airhead. He is a wily fox waiting to pounce when you least expect it. Such is the defining trait of an accomplished thief and successful conman.
Tampering his innate ruthlessness is a set of esoteric morals that allows him to co-exist with others when the situation calls for it. He does this purely out of self-interest figuring that having allies provides him with more tools at his disposal. Only two people have ever been acknowledged as his "friends". The rest are deemed potential allies until they prove themselves worthy of being his friend.
Outwardly, he comes across as a self-possessed individual, who avoids calling attention to himself. He prefers hanging around the fringes of any group, listening to the ongoing conversation. Every bit of information that he believes is important will be categorized and stored away in the recesses of his mind.
He doesn't get caught off-guard easily since he tends to be very aware of his surroundings. He would have every little detail mapped out inside his head within minutes of stepping into a new place. He hopes doing this allows him to memorize possible escape routes in case he needs to use them.
Skills/Abilities:
Craftsmanship (metallurgy and gemcraft): For someone appearing so pampered, Cedric knows his way around the forge. He is able to craft weapons (especially bladed weapons) if he is given enough time and the necessary materials. Coupled with his extensive knowledge on gemcraft, it is very likely that he took up an apprenticeship before. He carries several small metal files and a pair of pliers in one of his pouches.
Sewing (or Tailoring): Cedric started sewing his own clothes out of necessity (to be revealed in IC). His hours of practice paid off considering all the bespoke suits he wears back home were sewn by him.
???: Cedric carries strange deck of cards on his person. Majority are blank but about ten of them have strange symbols drawn on them.
Their purpose will be revealed in IC.
Weapons:
Primary Weapon - Aethurius: a repeater crossbow crafted from solid wood and a strange silvery metal. This bow is made to hunt larger animals.
Secondary Weapon - a hunter's knife: a gift from his older brother. It is meant to be used as a last resort.
History:
Cedric is a master thief famous for being able to break into and escape any secure vault. No one questions how he does it but rich, powerful men pay him a fortune to steal for them. Some of his greatest feats include stealing the crown jewels from the Tzar of Zlatoust, the detailed plans for Fort Nevis days before it fell and the Kirkendall family "secret" (the navy refused to disclose more information about the stolen item).
Why did you become a pirate:
Cedric spent a large part of his formative years out at sea. His older brother was working on board a pirate ship for seven years. The two of them settled down in Trovale after leaving the crew. Sid was just starting his apprenticeship when his brother disappeared.
The only clue of his brother's current whereabouts was a Wanted poster that appeared years later. His brother had become a notorious pirate. In order to learn the truth, Sid joined a pirate crew hoping to meet the man again one day.
Companions:
Chester - Cedric often refers to his Maine Coon as the "miniature lion". The cat really looks like one thanks to the ring of puffy yellow fur around his neck that resembles a lion's mane. Chester's also has the haughtiness to match his appearance. He keeps most humans at a distance choosing to grace particular individuals with his presence. These people are the only ones allowed to pet him.
Chaos - a black Cornish Rex kitten with a big heart. She really is an affectionate darling that loves being petted and cuddled. She simply melts under all that affection and rewards her admirers with a lot of nuzzling and licking.
BOUNTIES
Captain Runali Lev the Melancholy Queen/ Wielder of the Reaper's Eye
Total Bounty: $2,550,000
Shipwright Luro Makachi ???
Total Bounty: $650,000
Navigator Mikchail Arcadius The Pathfinder
Total Bounty: $550,000
Swordswoman Alicia Tashigi the Maiden of Misery
Total Bounty: $500,000


Commando/Fighter Sara 'Thorn' Masuma


Total Bounty: $100,000


Cook/Spy Jack Kunal Tenebrous Bodhisttava


Total Bounty: $150,000


Doctor Zilia Vilimar Ashen Philosopher


Total Bounty: $100,000


Tailor Cedric Langley


Total Bounty: $250,000
​
[/hr][/hr]
Last edited: