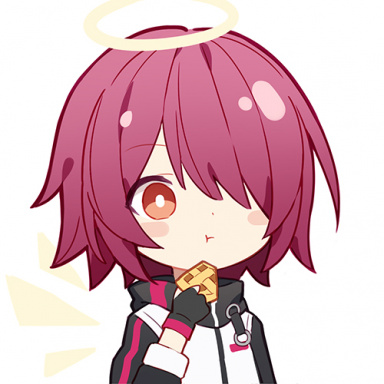 Nien Scheiße!
Original poster
Roleplay Invitations

Group Roleplays, One on One Roleplays, Chat Roleplays, Private Convo Roleplays
Posting Speed

A Few Posts A Day, One Post a Day, A Few Posts a Week, One Post a Week
Writing Levels

Adept, Advanced
Genders You Prefer Playing

Primarily Prefer Female
Playing Style- Passive or Aggressive

I can adapt, so both. But I guess more on the passive side.
Favorite Genres

I like nearly all genres as long as they are anime-themed, anything can be made interesting.
Genre You DON'T Like

Pure Smut/Libertine and realistic.

Still under Parou's strict guidance, the Witchy Witches continued to execute their plans somewhat flawlessly.
Despite Seia's efforts, the Bone Giant did not seem to yield as piece after piece broke off it as the golden sword strikes connected — seemingly moving by magic alone. One could only wonder what more damage it could have done if not for Parou putting the aim of its bow off-balance, before Seia truly finished it off with one last, connecting, blow.
Nonetheless, without the feeling of pain or the need of muscle tissue, the 'Archer' had been a dangerous foe even up close, and before it truly crumbled still managed to slap Seia into the rocky ground. It had certainly way less power behind it than one would expect, a last ditch effort mayhaps, but it did its job. For mere moments after the countless stinky, rotten, monsters and human-sized skeletons swarmed the Praetorian. Like a lump of flesh that was thrown into a shark pit, the only solace being that despite countless hands grabbing her, the monsters seemed to obstruct themselves in their greed to fully commit to the cause. There was still hope.
In the meanwhile, Melora had no problem dispatching the other
Champion's
dirtied armor into tiny bits and pieces without as much as a trace... clearly it just looked intimidating!
One of the cultists did not fare better. If anything, one had to call em either foolish or brave as it made no efforts to dodge the shadowy blades piercing barrier and its body. With the robe now stuck between a sword and a hard place, a black cloud of dust seemed to evaporate from withing its clothes, leaving whatever had once given
volume
to the robes empty.
The other cultist, however, fared way better. While a bunch of metal did indeed put new holes into its clothes, it did not seem to falter as its chanting became faster and faster...
"...T̨e͢hua̷t͞lk҉ā̕ sḕ ̵w͞ēy̶ y̛o̷lokāyot͝l̢ ҉ā̧xno t͏lá t̨e̢h̶uat͞l͠kā̛ t͜lahtolkuē͡pa̡ ͢i̷ǹin!"
...
Aurora in the meantime did what she was the best at. Screwing up within scope, as quickly as everything started to glow in one moment, it stopped in the next. And in the following moment she seemed simply gone.
Someone, anyone. Please, help! It hurts. It hurts so much. Make it stop.
Instead, the remaining Witches - with the exception of Melora - were suddenly granted a droplet of compassion. A weak, fleeting, feeling that went as quickly as it came. A small
urge
to go and
help.
Who? They didn't know, but for those who held onto this ever-so-small emotions could feel themselves drawn towards the Southwest.
Melora, on the other hand, could feel a dark gaze upon her. The piercing gaze of a predator that was beyond her pitiful, mortal, comprehension. It felt terrifying. Not unlike her experience with the Manablight, but much, much more alien. It was as if—
—it was as quickly gone as it happened.
Nothing seemed out of the ordinary for Melora, however, except maybe confusion. Confusion at the fact it seemed like everybody of her fellow Witches had just skipped a moment of movement. As if watching a magi-movie and someone took out maybe 5 or 10 magi-frames of content! Maybe just her imagination.
Aurora was gone (At least Rune was still around!) Another Shockwave from Sector 4. Dark dust gathering around the base of the towers. Seia in danger. The Undead horde barely thinned.
There was so much going on!
But they had all time in the world, right?
A rough map of how the Singing Rocks are segmented, for the sake of the mission, with the currently available information.
Wads of smoke are coming from Section 4
Lemuria-Senpai noticed you!
Weather Forecast: Treacherous wind currents
Environmental
Hazards
Treacherous Wind Currents

Staying airborne takes an additional Magic throw that requires 1 progress.

Does not count towards the one-action-per-turn limit.

Staying airborne keeps you safe against Lemuria Horde!
Threats
Onyx Tower I — >>>MISSION TARGET<<<

0/12

progress

required
Extra

progress

may be earned through coordinated effort

Onyx Tower II — >>>MISSION TARGET<<<

0/12

progress

required
Extra

progress

may be earned through coordinated effort

Onyx Tower II — >>>MISSION TARGET<<<

0/12

progress

required
Extra

progress

may be earned through coordinated effort

Shadow Cultist A

1/2

progress

required
Magic Defense Type C

Lemuria Horde

7/30

progress

required
SWARM-type enemy: 1

progress

equals 10 monsters
Fodder
---
You may make multiple posts but are only allowed one dice-action until the next GM update.
Make sure to annotate your post properly with what actions, and dice results, you made.
Your roll does not amount to anything until posted.
Enjoy and go Wild!
Seia has some special instruction on Discord.
Aurora has some special instructions on Discord.
Melora has some special instructions on Discord.