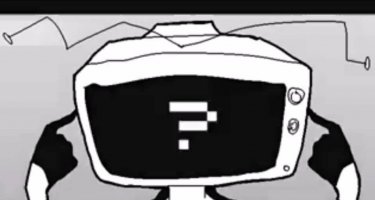 Roleplay Invitations

Group Roleplays, One on One Roleplays, Chat Roleplays
Posting Speed

A Few Posts a Week
Writing Levels

Elementary, Intermediate, Adept, Advanced, Prestige, Adaptable
Genders You Prefer Playing

No Preferences
Playing Style- Passive or Aggressive

I have elements of both and I can adapt to people's wishes.
Favorite Genres

Science-Fiction, Science-Fantasy, Magical Girl, Mystery, Slice of Life, Horror
Genre You DON'T Like

Fandom roleplays

Thank goodness, Mina released Eirlys. Not soon enough to prevent the girl from blushing head-to-toe, but soon enough to prevent her from asking the show of affection to end, because she did not see herself as deserving of such a thing. Especially with the suffering of another in her sight. She already felt weak enough without it, and Mina's words reminded her of the foul feeling in her stomach.
She really needed to help Aurora, did she not?
Yes.
Now, what was the method again?
Take a deep breath. Close your eyes. Count to ten. Think on your feelings. Explore them. Acknowledge them. Let them know how you should act.
Eirlys took a deep breath and followed her mentor's words, taking a moment to center herself. She immersed herself in the moment, letting her feelings claim parts of her body for themselves... Then, after what felt like a long wait, she opened her eyes. She could still see the back of Mina, flying one one of the streets and she knew what her action should be.
MasterwillHelp
"Yes, she w-w-w-will... Corvina..."
Speaking barely above a whisper, Eirlys swallowed, then walked after Mina. Though not quite as quick as flying, she did not feel she was capable of casting magic in her mental state. Her heart still throbbed within her throat. Her chest still felt tight. Her fingers still trembled.
But at least, her mind and her goal were clear.
She arrived at the scene, a little later than Mina, but she heard enough. Arriving behind Seia, she could make out the girl's speech about Aurora and her hands clenched. Her stomach churned. Her mind rebelled. But once again, she knew what to do: heart threatening to rend her chest, Eirlys blitzed forwards. The Witch's shoes almost cracked the pavement with the force of her movement. One could easily mistake her trying to attack Seia, however, they were too late to act.
Everyone was too late to act.
So they could only watch in horror as...
Eirlys wrapped her arms around Seia, embracing her?!
"I-I-I-I-I-I-I'm n-n-n-n-n-n-n-n-not l-l-l-letting go u-u-u-until y-y-y-y-you s-s-s-s-s-s-top b-being m-m-m-mean."