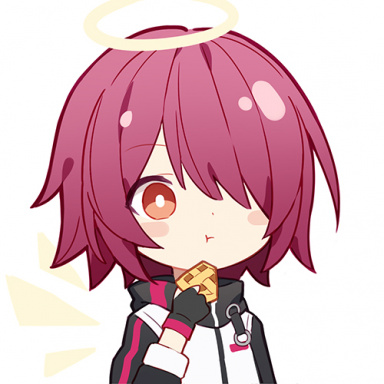 Nien Scheiße!
Original poster
Roleplay Invitations

Group Roleplays, One on One Roleplays, Chat Roleplays, Private Convo Roleplays
Posting Speed

A Few Posts A Day, One Post a Day, A Few Posts a Week, One Post a Week
Writing Levels

Adept, Advanced
Genders You Prefer Playing

Primarily Prefer Female
Playing Style- Passive or Aggressive

I can adapt, so both. But I guess more on the passive side.
Favorite Genres

I like nearly all genres as long as they are anime-themed, anything can be made interesting.
Genre You DON'T Like

Pure Smut/Libertine and realistic.

"This is the first song and the last song,
This is our cradle and our coffin.

Amongst the cosmic array
Venus dances ablaze
The fire, the rain, the wind, and the storm
We chant evermore, to war, to morn,
Raging wings, burning desires
Sings solace, falling higher
Fair moonlight, wherein we lay in your void eyes,
Welcome us with your love, discard us with your light
Tear us whole, help us gain insight
Amidst the white, within paradise."
​
---
In Phantasmagoria you'll be taking on the role of a Witch living in a place known as Phantasmagoria. A giant, tower-like, construct whose entire society is build around the pursuit of the arcane and battle against the Manablight.

Having just recently finished your Rite of Initiation, you're ready to start an entirely new chapter of your journey.

Will you uncover the truth of your Origin, or simply be another cog in the system?
Guten Tag and thank you for taking interest in my roleplay! The text blurb above was just a really summarized summary about your characters supposed purpose. Pretty simple, right? Magical girls fighting some antagonistic force called the Manablight! I'm intentionally keeping information very limited. Essentially, all you'll know is pretty much what your character knows, too.
I'm going ahead and say so much. A plot is present and even branching depending on your choices. The Witches of Phantasmagoria are just a part of what is in fact, a bigger world I have been working on. I could theoretically run multiple rps within the same, focused, premise and have each explore a different scenario. Instead, I'll leave this choice to you naturally through the IC.
The way I go about GMing is that
I
am the world and you're the main actors. You'll be the one that decide how the story ultimately ends up. Just because I tell you to go kill the Demon Lord doesn't mean you can't turn sides and join their army instead. That said, I'll do my best to in-cooperate your personal agendas if it fits. Communication is key.
With that out of the way, here are some random, but important, notes about stuff beforehand.
This RP will be very Anime.
This RP takes a darker approach in regards to the magical girl genre. Happy times are a thing, but not throughout.
From time to time, there will be some very light dice shenanigans present. For further clarification, I can provide examples.
Posting speed will vary. There will be periods of high-activity followed by a more lax schedule.
Discord access will be mandatory.
Not a fan of listing rules. Be civil, common sense applies.
Every single player character will be of the female gender.
Just to name a few fictions I take inspiration from: Shinsekai Yori, Kamigakari, Masadaverse, Mahou Shoujo Madoka Magica&co, H. P. Lovecraft, The Spirit of Eternity Sword
And, finally, a little bit of info dump. It might appear like it's a lot set in stone and there is no freedom, but only because there is some explaining to do since it's not just 'Fantasy Kingdom Religious Good Guys A' or 'Planet Earth Murrica'. I'm not going into too great of a detail either precisely because there's a lot of void to be filled by you, through the rp.
Also, I should mention that not all information will be available yet for this interest check. Just the most important things to get a general idea about their society. There's stuff like the Manablight being categorized into different danger levels, some actual example of Covens, or a rumor mill like the existence of other civilizations at the beginning of the roleplay and so on.
Phantasmagoria - Ewigkeit in Wiedergeburt
Existing within its own subspace, Phantasmagoria is home to hundreds of so-called Witches. Special gateways connecting their own realm to Horizon, this all-female society has devoted its purpose fighting against the Threshold of Kakophonia. Young witches are not allowed to leave Phantasmagoria until they passed their Rite of Initiation, living a life not unlike that in a boarding school.
Phantasmagoria itself is built in fashion of a tower-like construct. The lower levels housing the majority of facilities to educate and sustain young Witches. The middle level divided into multiple districts such as housing, shopping, entertainment, and crafting. While the upper floor has mostly administrative buildings, with the floors above only accessible to a selected few.
Birth of a Witch
Unable to even fathom the concept of male populace, much less intercourse, some Witches just become pregnant in their early thirties - which is usually also the time their magical powers become less potent.
The baby Witch being taken from the mother and put under care in the lower levels is accepted norm.
Life of a young Witch
Being taken from their mother shortly after birth, Witches are fed and cared for in groups until the age of roughly 3. Participating in what can be compared to a very early kindergarten/luxury children's home. Witches are taught to be self-sufficient while learning writing, math, cooking, and other important skills until the age of 7, where they're kicked of their luxury.
Now required to pay for their own upkeep, they're being offered simple tasks with generous pay while slowly becoming more and more autonomous. Putting emphasis on self-study and working towards the completion of their Historia. It's at this point, usually, that a Witch starts to discover the type of magic they're good at. Either ending up sharing an apartment with some friends or joining one of various Covens.
This trend continues until the age of 14ish, which is the usual milestone for the Rite of Initiation.
Flow
Flow is the equivalent of currency. Witches pay either in favours or Flow. Flow is essentially highly concentrated mana stored inside fancy crystals known as debit crystals that can transfer mana between each other. The act of extracting, or inserting, one's own mana into a debit crystal to increase one's wealth is nearly impossible. Instead, various machinery or prolonged rituals are used to extract mana out of them. There are only a handful of Witches able, and authorized, to produce these crystals under strict guidance. Capitalism, ho!
Rite of Initiation
The final step into adulthood. A combination of theoretical and practical exams. Nobody can really tell what the Rite actually entails, as memories of the actual event are always blurry. Nonetheless, it's undeniable that a Witch feels more powerful after passing the Rite.
Board of Education
The Board of Education is the ruling body of Phantasmagoria, made up of twenty board members. Upon the death of a member, a deadly trial is held to select a successor.
Historia
A special piece of equipment that young Witches spend a majority of their time to create and personalize. After the Rite of Initiation, one's Historia appears to be soul-bound. A great deal of a young Witch's wealth is used to get other Witches to collect materials or perform certain rites, crafting, and enchants.
Oz
The Great Founder. The All-Mother. Slayer of the Beast. 'Origin'. Legends say that Oz is the Will of the World itself given form to fight the Manablight. Founder of Phantasmagoria, her magic was powerful enough to linger even now.
Coven
A collective of Witches that share a similar type of magic, banding together for the greater pursuit of knowledge.
Horizon
A term used for the shattered world beyond Phantasmagoria. Consisting of countless floating islands across an impenetrable wall of fog further below, it has been overtaken by Manablight.
Manablight
A creeping corruption that warps the laws of nature to its own will. Spreading further and further through Horizon, anything in its path turns into a twisted version of its former self, hostile to anything it has not yet touched. While officially called
The Threshold of Kakophonia,
the Witches mostly dub it as Manablight.
Well, that's that. For now, I'm simply gauging general interest. Once the OOC is up proper we'll see for players to stick around! As for a maximum size, well, that's for another day.
Thanks for your time and have an awesome day!
Skys