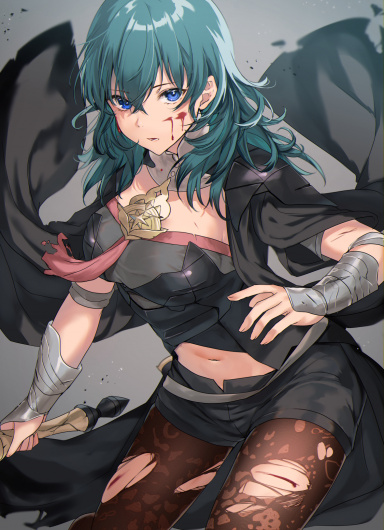 The Times They Are-a Changin'
Original poster
Posting Speed

Speed of Light
Multiple posts per day
1-3 posts per day
Slow As Molasses
Online Availability

Roughly 9:30 AM-2:30 AM (CST)
Writing Levels

Give-No-Fucks
Intermediate
Advanced
Adaptable
Preferred Character Gender

Male
Female
Genres

Fantasy, Sci-Fi, Alt History, Anything really. It honestly depends on how I'm feeling. I am always up for a good, solid Cyberpunk RP. I'm also up for Crossover RPs.

Tokyo, 20XX+1/3


(Yes, we're using Tokyo again because I'm lazy, yes there will be Persona 5 references in it.)
"Should intermitted vengeance arm again / His red right hand to plague us?"
-
Paradise Lost
(Book II, 170-174)
Tokyo is a city with a population of 13.62 million people. Japan as a whole has a population of 137 million on a landmass roughly the size of Germany. Electronics are a prominent part of the culture. From cellphones, to large electronic billboards, to personal computers, everyone has some sort of electronic device with them. Devices that can be used to help and to monitor. 137 million people, being watched every moment of every day.
It's been 4 months since Masayoshi Shido was ousted by The Phantom Thieves. In that period of time, it's been a tumultuous time for Japanese Politics and the interim Prime Minister. Recently, a party sponsored by the Japanese branch of American-based technology company Theta has been rising in Japanese political circles, taking control of the power vacuum left by the recent events. The Gamma Party has won many gains in the Diet, and has become a major player on the political scene, even nominating a candidate to take the place of the interim Prime Minister.
However, Theta Japan holds a dark secret. It wishes to manipulate politics and install a police surveillance state within Japan. The CEO then wants to take control of Theta Central and then from there, the entire world. Fortunately, there's a new generation of Phantom Thieves, ready to fight back.
Kosei Academy, a school related to one of the last Phantom Thieves has produced the new generation to pick up the mantle.
---
So yes, a Persona RP inspired by Paradise Lost, The Divine Comedy, Lovecraftian works, and with touches of 1984. The players will be fighting against Theta Japan and their puppet politicians to prevent Japan becoming a corporate-run Cyberpunk Police State. This was based on an earlier 1x1 I did with
@Khan of the Mardu
To get the party together without isolating any players, I'll run you all as small two-person boy-girl groups until they all meet up in the first Palace and decide to work together. This will be based around Persona 5, so we'll become the new Phantom Thieves because the old ones have gone on to do other things.
Also, your characters will have to be based on one of the
Arcana
.
I think that about covers it.