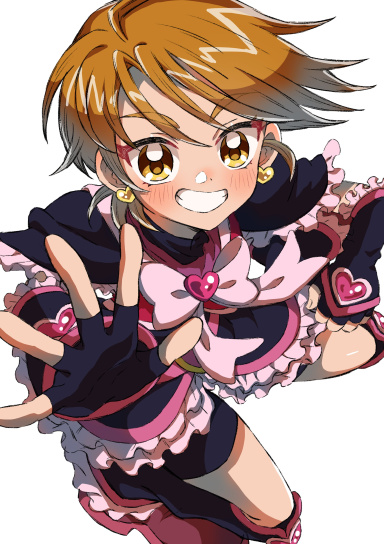 Ancient Iwaku Scum from 2006.
Original poster
MYTHICAL MEMBER
Posting Speed

Slow As Molasses
Online Availability

NEVER
Writing Levels

Adept
Douche
Preferred Character Gender

Primarily Prefer Female
Genres

Surrealism, Surreal Horror (Think Tim Burton), Steampunk, Sci-Fi Fantasy, Spaghetti Westerns, Mercenaries, Dieselpunk, Cyberpunk, Historical fantasies
[BG="black"]
CHAPTER ONE: MEET THE IDOLS
[/BG]
[BG="black"]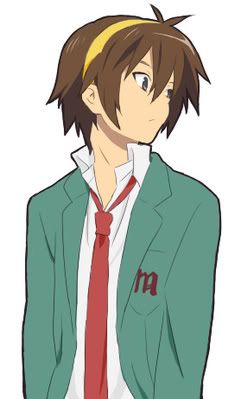 Date: Summer 1992

It had started out like most other summers in the city of OroOro. The air was humid and the sounds of reeving air conditioners could be hard throughout the apartment districts. I wish that I could tell you the important things going on in the world at the time....Something about some man named Bill Clinton becoming president. Other than that, not much else.

"Hey Léo! Where are you off to in such a hurry?" My old neighbor asked me as I zoomed past him on my bicycle.

"Sorry! I don't have time to chat Miguel! I'll tell you more about it later tonight!" I said was quickly but politely as possible. I was never one to be rude.
I was running late. To school? Na. It was summer break, one of the few times that we actually had time to relax and be our real selves outside of the evils of the schools. I was attempting to make it to the "Idol Contest" that they held every year in the park districts in PaoPoa.

Back then, Toto City was separated into two sections - PaoPao and Orooro, which were the new and old sections respectively. PaoPao had restrictions about using cars. The officials said it had to do something with an accident that happened in the area many years in the past. I always found it hard to believe myself. It was because of the rich people....

After peddling up the steepest hill in all of the city on my poor bike, I was finally able to lock it up.

"Crap, crap, crap." I muttered to myself as I began to run as fast as I could to the old stage pavilion. I didn't want to miss the up and coming Isabelle. Back in those days I was a major fanboy for that idol. I have to laugh at myself now for even wearing that stupid orange headband that we all wore to show our support for that woman.

"Am, am I late?" I huffed out of breath when I made it to the ticket guy.

"Nope. We just started about a half-hour ago." He said. The ticket guy then quickly rushed me through and handed me a booklet of all the talent singing today. I quickly read over the schedule. It said that Isabelle was going to be playing at 12:20.

"Alright, I'm going to make it!" He grinned like a little boy.

However, when I got to the pavilion, there was a different girl singing. Someone named....Misa~Nyan.



I wanted to face-palm. I had traveled all this way and I missed the girl that I wanted to see!

"Dammit!"


[/BG]