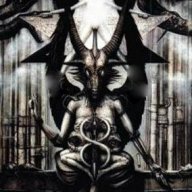 Gazorpazorpdeus
Original poster
Doctor Pennyblood straightened up on the back of the wagon, a crowbar in one hand and a pair of bottles in the other. They had been very carefully wrapped, sheathed in leather and padded with paper and cloth.

"Most intriguing, Quincy. I certainly didn't order these."



He held the bottles up in the light - one of them containing a thick, viscous red substance, and the other a weak blue liquid.

"Trifold compressed magmatite.. and some form of alkaline, possibly phosphorus based... Curious..."



He paused and leant down again, picking up a box of odd metal spheres. They were hollow, with a thin glass division in the middle of the honeycomb interior.

"This certainly warrants further investigation."

He returned the items to his crate then hopped down onto the warehouse floor, his goggled eyes fixing the driver.

"If I may be so bold, my good man: who is the next customer on your list?"



The driver was wringing his cap, clearly perplexed by the whole affair and anxious about how it would affect his livelihood. "Er... well, it's young Miss Brewer, Sir - over at the doss-house on Camberwell Road. She's a regular..."



"Well it would appear that Miss Brewer's shipment has also been tampered with, along with most of the crates in your care. The tamperer was careful to cover his tracks, but small irregularities in the wood grain and distortion of the metal nails tell another story."



He looked to Quincy.

"It seems were are not the only ones in receipt of gifts this day. I suggest we accompany the wagon to Miss Brewer's and see if we can't learn some more about our mutual benefactor."



He hopped up onto the back of the wagon once more and repacked his crate.

"What say you, Quincy? Is the game afoot?"