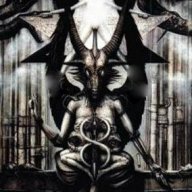 Certified Subdomain
Original poster
LURKER MEMBER
MYTHICAL MEMBER
Posting Speed

Speed of Light
Writing Levels

Douche
Preferred Character Gender

No Preferences

It started in Russia in 1880.

In a bid to avert revolution, the Kaiser ordered the mass production of food for the working class. Scientists were given free reign to boost agricultural output by any means necessary - genetic modification, radiation treatment and all manner of experimental fertilizers.

The result... the Dead Menace... zombification on an unprecedented scale.



Russia was torn apart and Africa and the Middle East ravaged by the infected. America survived the worst of it, despite whole states being reduced to lawless frontierland. For 10 years chaos ensued, till finally a catastrophic war in Europe and the alliance of Japan and China slowed the advance of the Undead.

The war still rages today - the survivors living a harsh existence protecting what few cities remain against the zombies.

Only one place in the world has held onto its technology and remained a beacon of civilisation and order to the rest of the world...

London.



Of course, it was by no mere accident that this particular city prospered. England came under fierce attack from a type of zombie known as Migrants, who were able to cross the oceans to invade the island kingdom. For a decade the nation suffered and the fast-moving zombies slaughtered most of the population.

But then, when all seemed lost, help came from a most unexpected group of people...



No one knows how the Vampires were created, or why they waited till now to reveal themselves. And no one could have foretold that these monsters would turn out to be our saviours in the hour of need.

The Vampires were scientists and magicians without equal. With their powers they created the Smog - a thick cloud of smoke that blocked out the sun and encircled London. It had the effect of slowing the Migrants down, turning them to shuffling drones rather than the sprinting animals that plagued the rest of the world. This made them easier to kill, to contain and second-guess. The Migrants were driven back to the outskirts of South London.

But the Vampires had a price for their services. They would keep the Smog in place... but only if they received the proper payment.

The Dead Deal was struck.



For 13 years the Vampires have ruled North London, forming an aristocracy of politicians, scientists and philosophers. They control the factories that produce the Smog and in return the human families of South London provide their most attractive sons and daughters as blood-slaves to the Vampires.

An equilibrium has been achieved. We are now the subjects of our vampire lords, fighting to keep our city safe from the Migrant horde.

But it is also a time of wonders, of new technologies and thrilling intrigues. It is a time when travellers will arrive from other nations, when dark creatures will stir, and when adventures will change the very course of our brave new world.