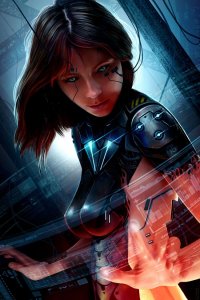 The Murrstress
Original poster
Roleplay Invitations

One on One Roleplays
Posting Speed

Several Posts a Day, A Few Posts A Day
Writing Levels

Adept, Advanced, Prestige, Douche, Adaptable
Genders You Prefer Playing

No Preferences
Playing Style- Passive or Aggressive

I'm fine with doing both, but it depends on the situation and how comfortable I am with the RP, plot, or subject matter of the RP.
Favorite Genres

Scifi, Fantasy, Modern, Magical, Horror, Noir, apocalyptic, Grimdark, yaoi, yuri, anything really.
Genre You DON'T Like

Uhhh..... That's hard.

Do you have peircings, if yes, what do you have peirced?

If not, are you thinking of getting one?

I have my ear lobes and the cartilage of my right ear peirced. The latter is new.

I might be getting a navel peircing and a little more metal in my ears and one in the lip possibly...

My brother on the other hand:

Left ear: Four peircings (Including an Industrial)

Right ear: two peircings

Lower lip left side

And he tried twice to have a piercing in his eyebrow, twice, but it got infected both times.


WHAT ABOUT YOU?