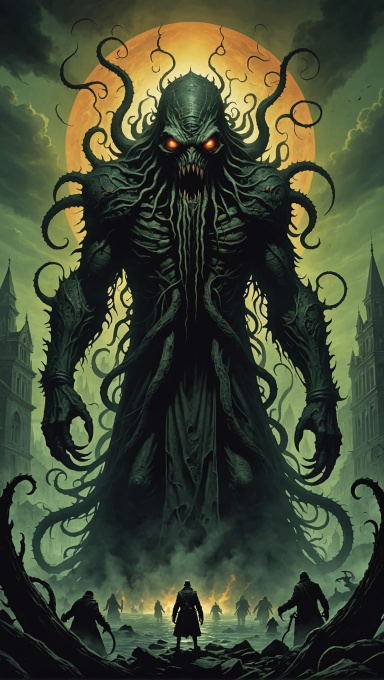 Waiting for Wit
Original poster
SECURITY LEAD
SECURITY DEPARTMENT
FOLKLORE MEMBER
Invitation Status

Looking for partners
Posting Speed

1-3 posts per day
Multiple posts per week
One post per week
Slow As Molasses
Online Availability

On fairly regularly, every day. I'll notice a PM almost immediately. Replies come randomly.
Writing Levels

Adept
Advanced
Preferred Character Gender

Primarily Prefer Male
No Preferences
Genres

High fantasy is my personal favorite, followed closely by modern fantasy and post-apocalyptic, but I can happily play in any genre if the plot is good enough.

​
T
here was a gentle knock at the door to General Coul Idanian's office. The ex-retired General of Pegulis looked up from his work, rubbed a bleary hand across tired eyes, before bidding entry from the knocker.
On the other side of the door waited Ethelwen, with a stack of papers in his arms. The former sewer worker had left that job far behind after he had returned from deep under Barvelle with the demiurge Libras, then still only known as the Sage Medwick. Since the invasion of Kaustir and their rebuff by Libras, Ethelwen had worked directly under the Archon, aiding in the restoration of Barvelle.
In those first few days after the attack, when the scars of the battle were still plain for everyone to see, all thoughts had been turned towards the one who had betrayed Barvelle's secrets to the Red Nation. But there had been so much work to do, in order to recover from the attack. People had been in desperate need of aid. There had been no time to conduct a search.
Not that it mattered much. As soon as it was clear that every Kaustirian soldier had been driven from within the tunnels of Barvelle, the very mountain itself had come alive under the will of Libras. Every entrance and exit had been sealed, some with rock, others with iron and steel, in massive doors that impeded all progress. The spy wasn't going anywhere. No one was going anywhere until Libras deemed it would be so once more.
And so it was that many months had passed. The bodies had been properly buried and mourned, the ruined buildings had been restored, those who had needed support had been lifted back up on their feet. Barvelle had been returned to some semblance of order.
Ethelwen set the papers down and turned to go, but was brought to a halt by a word from Coul.
"Ethelwen?"
The snow leopard anima paused. "Yes, general? Is there something else you'd like me to do?"
"Of a sort. I've been thinking about that spy."
Ethelwen tensed slightly, before turning back towards the old general, a worried look on his face. He sat down in front of him. "What have you been thinking?"
"It's been almost half a year since that traitor managed to betray Barvelle, and we are no closer to locating him and her than we were on the day we were betrayed. Barvelle is stable once more. All that remains is paperwork and basic maintenance. It is time to properly begin our hunt."
Ethelwen considered this for a moment. "Would you like me to assemble a group of people to begin the hunt?" he asked.
Coul smiled slightly, but affectionately. "You are getting better at this," he praised. "Yes, that is exactly what I would like. Deliver an invoice to Ilsa, Vrein, and any others you know and can completely trust. Those who ventured with you and Medwi... Libras into the depths, perhaps?"
Ethelwen nodded, stood, turned to go, before pausing, seeming to remember something. "Anything else?" he asked, politely.
Coul grinned again. "If you could avoid bringing me anymore of these papers in the future, that would be much appreciated." he teased.
Ethelwen smiled back. "I fear that is the one thing beyond my power, general."
"Ah," he sighed, gently rubbing the bags under his eyes. "Very well. Then no, nothing else. Send out those missives as soon as possible, please."
Ethelwen nodded, and closed the door on the weary General. Coul looked at the new stack of papers Ethelwen had brought, before sighing again. Hopefully this hunt would prove more rewarding than the seemingly endless flow of papers.
Chapter 10

Stirrings​