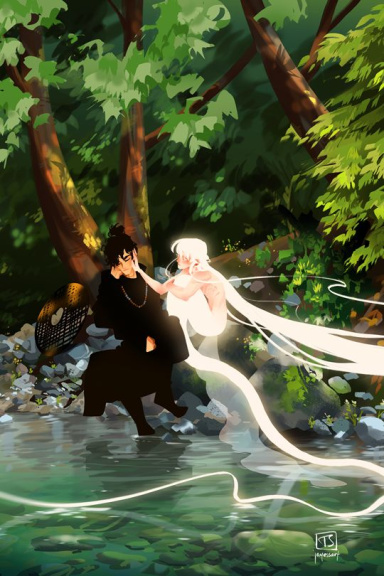 Chaotic Lawful
Original poster
SECURITY DEPARTMENT
FOLKLORE MEMBER
Invitation Status

Looking for partners
Posting Speed

Slow As Molasses
Writing Levels

Adaptable
Preferred Character Gender

No Preferences
Nemopedia
slow | full timer | no-star | forum
Status: Looking
Call me Nemo! I'm here to make bad life choices that will hopefully not reflect back on your roleplay experience with me!
About me
I like to think that I have a wide range when it comes down to genres for which I write and styles in which I can write. My only hard limitation would be smut, I'm not quite comfortable with that and don't expect to ever be so publicly. Other than that I'm old, as in, working full-time, paying my own bills kind of old. Which means that I will take my time posting, sometimes taking longer than other times, but generally once a week is considered to be fast with me, most often it is way less, but I will never lose interest!
Partners
For any potential roleplay partners I hope that they will be patient with me. As mentioned before, once a week is fast, but generally I take longer to post. If you are a rapid-fire poster and like your roleplays up to a certain speed then I'm not the partner for you! I will also most likely be a little afraid of you if you do post rapidly. I roleplay both female and male and I hope that my partner can be as flexible as I am! Other than that I'm also not huge on pre-set romances. I rather feel out the chemistry between characters in IC, so if romance is your thing this may be a good consideration! The majority of my roleplays often don't focus on romance. However, if you love some (mutual) pining that goes on and on f o r e v e r, lemme know, I love it.
Any other questions? Feel free to ask them, I most likely forgot to cover half!
Nota Bene
I have a huge database of characters I don't use and wish to use, or to flesh out some more. If you are the same, or are interested in helping me out there hit me up!
If you are interested in learning a new (or improving) language like I'm and are interested in exchanging prompts so that we can write in our target language (with the translation provided, of course). I'm sure we can think of something fun while also sharpening our linguistic skills!
What I'm currently looking for
You have made it this far, please read on for I'm finally getting down to my itches and current cravings:
Mythos or legends retellings (and not just Greek! Biblical? Egyptian? Japanese, Chinese? The list can go ooooon.)
Supernatural
Mystery
Something sci-fi, something steampunk, cyberpunk? I haven't done one in so long.
Plot bunnies
Zhongkui - Possible directions that can be taken is a focus on the matchmaking, or Zhong Kui returning to the human world, or etc...
Fairy tale remake; once upon a time, in a place where fairy tales are very much real the stories have grown old with their happily ever afters and it is the turn of the next generation to craft their own story.
Heathcliff x Catherine; the fans (or readers) of Emily Brönte's Wuthering Heights know how toxic this dynamic was for each other. Basically a soulmate AU gone so wrong that they drive each other absolutely mad.
A type of sorrow; just a tragedy plot dealing with loss.
Conclusion
If you have hit it this far and are still interested, please PM me (or DM me if you have me on Discord)! If you have any questions, feel free to leave them in the thread so that I can build up a FAQ.
Last edited: