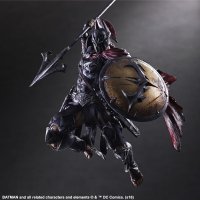 129% of people exaggerate.
Original poster
The buzzer sounded and the door began to open. Beams of sunlight peeked through and shone in his eyes. Tucker squinted to limit their interference as he looked out over the surrounding area. It had been such a long time since he'd seen anything without looking through the links of a fence or simply the puffy white clouds that dotted the blue sky over the walls. He took a deep breath and sighed in appreciation. It was as if the free air outside the prison walls smelled different the air inside. It was nice, and something he had been looking forward to for five long years.

"Been a long time coming huh, Evans?" the burley guard in a brown uniform spoke as he walked beside Tucker.

"Too long to be honest. I'm ready to go home," Tucker replied as he ran his hands over his jeans and white t-shirt. The very clothes he'd been arrested in.

"I don't want to see you here again. Do you understand, Evans?" the guard ordered.

"You don't have to worry about that, Officer Nimens. I wasted enough time behind bars. I just want to see my family and move passed all of this," Tucker replied as he watched the gate open before him.

"Well, I do hope everything works out for you," Nimens replied as they cleared the open gate and stepped into the parking lot.

"It will," Tucker replied and then turned to the guard. Extending his hand, he shook the man's hand, "Don't take this the wrong way, but I hope I never see you again," he said with a smile.

"No offense taken. I told you I didn't want to see you either," Nimens gestured toward the parking lot with a small smile, "Now get out of here before everyone gets the wrong impression and thinks you'd rather stay."

"Ya," Tucker laughed, "Thanks for everything."

Flashing a quick smile, Tucker waited for the officer to leave before he turned back to the parking lot. Slowly a car pulled up to a stop in front of him. Peering into the passenger's window, Tucker sighed when he recognized his childhood friend, Eric.

"What? Not happy to see me?" Eric said with a smile.

"Nah, man, just thought someone else might come get me," Tucker said as he stood up and took one last look at the prison that had been his home for the last five years. Slipping into the car, he closed the door and hopefully the worst chapter of his life.

"Sorry I'm not someone else," Eric replied with faux offense.

"Man, you know what I mean," Tucker smirked as he pulled the door open and slid into the car.

Eric shifted in the driver's seat awkwardly and then spoke, "You know the rest of the guys want to see you again now that you're a free man."

"I don't know, man, the last thing I want to do right now is talk to the guys. I just got out. Kinda just want to go home and take a nap in my own bed, and eat a cheeseburger or something. Not sure where home is right now, though," Tucker said flatly as he looked out the window.

"You could always crash at my place," Eric offered, "Do you know where your things ended up after Lucy broke it off?"

"I have no idea. Maybe we could swing by Lucy's just to see if she can tell me where any of my things are," Tucker suggested.

"Sounds like a plan," Eric agreed.
Last edited: