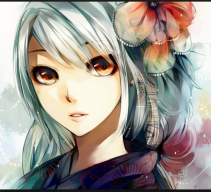 [REDACTED]
Original poster
Hello! I'm looking for a partner who can:

Reply at least two times a day. As of late I don't have as much patience, so quicker responses would be favored.

Write more than two sentences. I need something to work with and I can't with one liners. I'm not asking for a whole book, but at least a paragraph at the minimum.

Have decent grammar. I don't mind the occasional mess ups since they happen to me too.

Communicate. I know we all get busy and aren't able to get online but letting me know that you might not be on would be great. Also conversing outside of the role play would be nice, it isn't necessary but I would prefer it. Lastly, let me know if the role play is getting boring so we could do something about that or let me know if you don't want to role play anymore and I'll do the same.

Contribute. Please share your ideas and I'll share mine.
What you can expect from me:
What I do and don't:
I play both genders

I only do female x male.

I don't do smut. Perhaps we could time skip that part if it occurs in the role play. Kissing and making out is tolerated.

The plot can't completely revolve around romance. This doesn't mean that romance is forbidden. I actually like to include that element in my role plays, just for the plot not to be all about it.
Here are some pairings I want to do (we could come up with a plot for the paring):
Vampire x human

Neko x human

Prince x servant girl

Princess x Vampire

Assassin x princess/ prince

Blacksmith x princess

Alien x human

Co-worker x co-worker

Dragon x human

Dragon x dragon hunter

Assassin assassin
I have a few more pairings that I'll add later and I'll also add a few plots I have in mind, later. Please pm me or respond here if you want to role play. I'm open to ideas you may have so let me know! Thanks for reading.