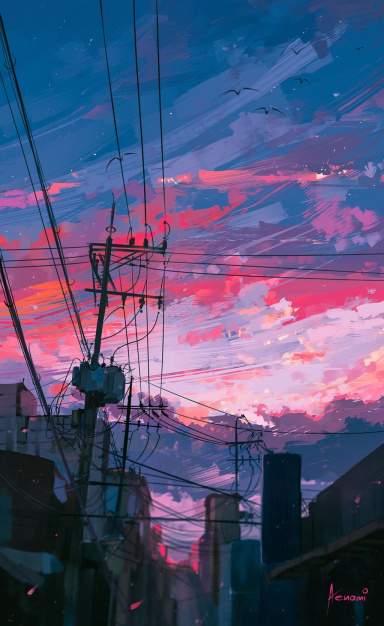 Sleep Deprived Artist
Original poster
Invitation Status

Looking for partners
Posting Speed

1-3 posts per day
One post per day
One post per week
Online Availability

Depending on my work schedule I can be on during my days off and sometimes at night after my shifts.
Writing Levels

Intermediate
Adept
Preferred Character Gender

Male
Female
Nonbinary
Genres

Supernatural, magical, yuri, fantasy, medieval. I'm also pretty much up for anything new.

Hello Travelers
I'm here to look for a few one on one roleplaying partners! I'm sort of new to this site, but I've been roleplaying since I was a small teen. I'm a 19 year old college student who is going to an art school to hopefully become a video game artist. When I have time off from my studies, I love to roleplay with others and be creative in that sense. I'm pretty much just looking for someone who will stick with me in the long run and keep roleplaying for a while, even if we get bored of one and switch to another.
Requirements
​
You have to be at least 16 years old. It'd kind of be weird roleplaying with someone younger.​

Please try to post at least once a day. I understand if once in a while something gets in the way and you can't, but at least try once a day.​

My posting style is a long paragraph or two. I sometimes write more if I feel up to it. So try to make at least one paragraph and it'll all be good.​

Let's both create and brainstorm the plot together. It's no fun when you have to do it on your own. Also if you have an idea in the middle of the roleplay, let's talk about it.​

Being friendly would be a great thing! I like making friends while roleplaying.​

Please also have good grammar and good spelling.​

I'm comfortable with doing FxF and MxF. I can try MxM, but I haven't done much of it.​

What I Can Offer For You
Here's the things I can bring to this if you decide you want to roleplay with me.​
Friendship! I'm cool with talking about other things besides the roleplay and just being friends.​

I really like to talk about plots with my partners. So let's plot out our stories and make it interesting!​

I can reply almost every day, unless it's during finals week, then I may take a break.​

I will never just drop off the face of the earth. If I lose interest I will tell you and I'd hope you'd do the same for me.​

If you have an idea for a roleplay that is not on my list, I'm willing to talk about it!​
Still with me after all that? Awesome! Let's get into the topics then!
The ones with stars next to them are the ones I really want to try. The ones that are crossed out I'm already doing.
Fandoms
Until Dawn *
Destiny
Danny Phantom
RWBY *
Sword Art Online
*
Fairy Tail
Avatar The Last Air Bender
Legend of Korra
Agents of S.H.I.E.L.D. *
Marvel
Supernatural
The Last of Us
Fall Out
Non-fandom Ideas
Werewolf X Human
*
Witch X Human
Werewolf X Hunter
Medieval Fantasy (with or without supernaturals) *
Horror
Superhero X Super Villain *
Superhero's as Roommates
Mute X Speaking
*
College Roommates
Thief X Cop
Zombie/other Disaster
With this I am fine with them becoming a couple or just staying friends.
So yeah...that's pretty much it! I'm open to anything so throw it my way and maybe we can work something out! Have an awesome day!
​
Last edited: