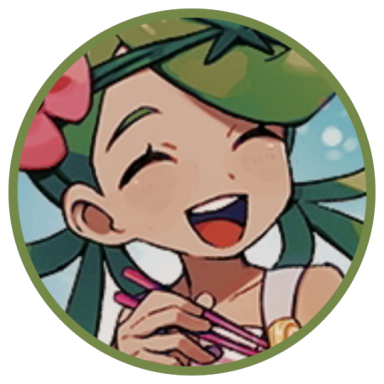 We're all monsters, living in a dream~
Original poster
Roleplay Invitations

One on One Roleplays
Posting Speed

Several Posts a Day, A Few Posts A Day, One Post a Day
My Usual Online Time

3pm - 1am (GMT / BST)
Writing Levels

Beginner, Elementary, Intermediate, Adept, Adaptable
Genders You Prefer Playing

Male, Female, Transgender, No Preferences
Playing Style- Passive or Aggressive

Meh, depends really. I tend to be more aggressive I suppose, but I find a good balance with my roleplaying partner and adjust my style accordingly.
Favorite Genres

Horror, gore, bloodiness, monsters, supernatural, fantasy, romance, criminality... I could go on.
Genre You DON'T Like

Furry, sci-fi, boring high-school, slice of life genres that are bland and don't have some twists somewhere.

When he first sent in his application to the FBI, he knew that the job wasn't going to be easy; he was smart enough to realise that he would be under immense time constrains and piles of pressure if he ever got his dream job. However, he always believed that he thrived off pressure. He thought that he could move past any obstacle that came his way with success and, for most of his career as an agent, he was ultimately proved correct in that estimation. Plenty of tough cases had landed on his desk, only to be solved by him and his small team. Some of the cases took a while to crack, others definitely made him work, but they were all, in the end, solved in relatively good time.
And then Riezo's case landed on his desk and thus began two whole years of stress. He often followed the dead leads planted by Riezo, ultimately falling time and time again in the younger man's game. He was taunted and teased, whether it be openly with notes or subtly with tainted evidence at crime scenes. No matter what he did, Riezo always seemed one step ahead of him, taunting every move he made.
Eventually, Theodore's persistence and dedication paid off when he finally got his hands on the criminal he had been chasing for two whole years. The feeling of seeing him sentenced and taken to jail for a lengthy term was indescribable but, after plenty of celebratory parties both within his workplace and outside it, he knew everything would go back to normal. Just because Riezo was caught didn't mean he could relax; there were plenty of other criminals to catch and put to justice. Little did he realise that just months later, Riezo would contact him, seeking a meeting and promising the young agent that it was worth his time attending.
Curiosity got the better of him and, whether it was wise or not, he decided to see what Riezo was apparently eager to tell him.
Before the agent's arrival, Albie was sat opposite his best friend, silently frowning to himself at the situation. He wasn't fond of being without his friend, that was true, but he knew there were risks involved for him if Riezo did somehow manage to convince the agent that he could be a worthy consultant to him. Unlike Riezo, Albie wasn't particularly known to the authorities. He had a variety of aliases that he used to prevent anyone knowing who he was. Hell, he visited Riezo in prison under one of those aliases, pretending to be a lawyer consulting his client.
If his best (and only real) friend was going to be working under close eyes of the FBI, he knew there was a greater risk of them discovering who he was and how he had helped Riezo every step of the way. He could feel guilty that Riezo was behind bars when they were both as guilty as one another, but he also knew he was particularly generous - nobody really knew his name whereas Riezo was notorious amongst art forgers and thieves like them for 'his' work.
Then again, if it meant Riezo was able to come out of jail and get back to what they were best at, then he would risk exposure. It was worth it to have his friend back properly.
"I'm sure you'll convince him," he began slowly, setting out a few papers on the desk to keep up the guise of being there on some sort of business. The smart suit and his professional appearance would only help him so much; a few props would always help cement the lie. Besides, Albie was theatrical; he liked acting and putting on a show, even if it was something as small as pretending to be a lawyer in a prison for a few minutes.
"No, I'm certain you will. God, working for the feds? You aren't going to bail out on me and become like them permanently, are you? What happens if you decide you like being
good
, Riezo? What if you fall in love with all that justice crap and slap some handcuffs on me? I'm sorry for being concerned but, you know, it's a pretty big fucking deal, pal. I ain't losing my only friend to the fucking feds, that ain't happening."

​