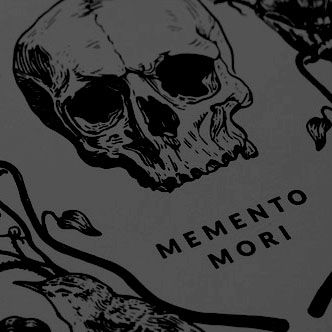 baby birb
Original poster
Roleplay Invitations

Group Roleplays, One on One Roleplays, Chat Roleplays, Private Convo Roleplays
Posting Speed

A Few Posts A Day, One Post a Day, A Few Posts a Week, One Post a Week, Slow As Molasses
Writing Levels

Intermediate, Adept, Advanced
Genders You Prefer Playing

Male, Female, Transgender, Androgynous, Primarily Prefer Female
Playing Style- Passive or Aggressive

passive & aggressive
Favorite Genres

fantasy (low) + horror + action (superhero)
Genre You DON'T Like

slice of life

the name's barnes! i'm here seeking my noble (or nobles,
wink
)
some things about myself:
i'm nineteen!
i'm currently unemployed (which may change in the near future), so while i'm probably bothered over college applications and such, i'll have a good amount of time to plot, if not actually write, with my partners
i like to think i'm extremely understandable about real life demands - i don't mind waiting on my partners to post. in fact, i prefer taking the time to talk things over with my partner, even if neither of us have the time to post, because it's nice to get to know my partners and characters between RPing. personally i can do a minimum of one post a week, up to three a week if we're really prolific
my posts rarely, if ever, go below 500 words. depending on the number of characters i'm playing and the amount of action, i can go up to 1000 words
i tend to lean towards playing female-presenting characters, although i am open to playing male characters as well. i prefer mxf or fxf relationships
i'm happy to do romance! a little hesitant on smut though, i prefer to fade to black on that front
mature themes such as violence and cursing are a-ok
i won't play torture, rape, or pregnancy unless it's necessary to the story
i'm still acquainting myself with this site's code, so i might be a little bit confused about it but i expect i should understand it better as i go
i prefer to play multiple characters/relationships at once, and have had experience doing 2-4 characters at any one time
i prefer using real people as faceclaims (although i'd avoid using underage/deceased people)
i prefer forum-based RPing, so we can have some structure to our posts and it'll be easier for me to refer back to previous happenings and use old code
genres i love: (low) fantasy, horror, mystery, action, superhero
genres i don't love as much: slice of life, furry, smut
​
i have little preferences to the age ranges of my partners, although if we do venture into romantic/sexual territory i'd really prefer my partner not be older than thirty
i expect posts of a reasonable length from partners - the occasional short post due to lack of action is understandable, but i'd hope that any replies are some 400 words or more
i don't tend to dictate the gender of characters played against mine, but i'd prefer a partner who's flexible with playing different genders
please be willing to communicate and talk to me! there's nothing i love more than exploring the RP with my partner, whether it's talking about our characters over discord, or setting up pinterest boards, or putting together playlists for relationships
i won't police the quality of posts too much, but i ask that you please bring a certain standard of grammar and creativity to the game. be able to form coherent sentences that are interesting to read, and don't expect to be led by the hand into every action
please use real people as faceclaims! if you want to utilise anime characters for faceclaims it'd have to be a pretty interesting RP for me to even consider it
tell me a little about yourself! i'd be sad if our relationship was purely transactional
drop me a message if you're interested in RPing with me! tell me things about yourself, what you're interested in doing, and if you've got any plots in mind you think i'd like. please don't post in this thread, because i'll likely use it to update my list of plots as time goes by.
​
P L O T S / F A N D O M S
i don't have many plot ideas at the moment, but i'll try to keep this updated as ideas come to me
[ inspired by Christopher J. Yates's Black Chalk ]
a group of friends in college come together to play a Game of dares and humiliation, gathering weekly to play a round consisting of a series of games like monopoly, risk, and so on - producing one or more losers every round. the losers will then choose a dare at random from a set of previously agreed-upon dares designed to humiliate or challenge the loser. as time passes by rifts and alliances develop within the group, and the Game devolves from good-natured fun to outright backstabbing and degradation, perhaps even utilising players' own pasts and fears against them. who will come out on top? who will see the Game through? who will reach their limit?
[ inspired by Lovecraft's works ]
a group of students, on one final school trip before graduation, find their bus breaking down in the middle of damn near nowhere. with no other choice, the students and their chaperones are forced to trek to the closest town, a small hamlet with its own secrets. the whole town is singlemindedly devoted to the worship of Dagon, a godly being that they believe slumbers deep beneath the town. unaware of the insidious secret awaiting them, the group enters the town to seek help, and find themselves forced to fulfill certain roles by the church, the most pressing of which is human sacrifice.
that aside, here are some tv shows/movies/books i enjoy and would be happy to explore and adapt with partners:
hannibal
marvel cinematic universe (particularly the avengers or daredevil)
over the garden wall
stranger things
supernatural
american elsewhere - robert jackson bennett
broken monsters - lauren beukes
american gods - neil gaiman
neverwhere - neil gaiman
it - stephen king
picnic on hanging rock - joan lindsay
the call - peadar ó guilín
the thirteenth tale - diane setterfield
​
superheroes / superpowers ; worldbuilding ; villains ; supernatural monsters ; gods ; angels ; horror ; survival ; dark academia ; dares ; magic ; schools ; normalcy in crazy / difficult situations ; romance ; mystery ; murder ; angst ; secret agents ; betrayal ; enemies to friends / friends to lovers ; hardasses softening ; unexpected relationships / pairings ; fairy courts ; abduction ; good people forced into bad situations ; monsters ; unrequited love ; mythology ; creepy rituals ; cyberpunk ; underworld ; genius loci ; mafia ; bodyguards ; complicated plots ; small cities ; creepy settings ; urban fantasy ; road trips​
wow this was a real ride thanks for reading! please do drop me a message if you're interested in anything i've mentioned here :>​
Last edited: