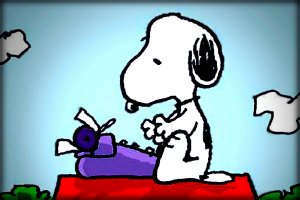 Roleplay Invitations

Group Roleplays, One on One Roleplays
Posting Speed

Several Posts a Day
My Usual Online Time

Generally online in the afternoon eastern time
Writing Levels

Give-No-Fucks, Adaptable
Genders You Prefer Playing

Male, Female
Playing Style- Passive or Aggressive

More passive but am decently comfortable with leading.
Favorite Genres

Fantasy, mystery, magical, modern,
Genre You DON'T Like

Dystopian, Survival stories,
The little tourist town of Tophet, New Hampshire had been a small haven for it's quaint, quiet residents. Gossip had simply consisted of which housewife was having an affair with which local hotel owner, and Tophet had been a simple town filled with simple people. Children could roam safely along the streets, parents could look away for hours on end and expect their little boys or girls to come home in one safe piece. The sun was warm, the beachside reflecting the ocean blue to all those who were fortunate enough to perceive its splendor. Tophet was a village of peace, tranquility, and voluntary ignorance. No one minded the stranger that greeted their children. No one minded the odd man that could stare a little too long. No one minded the young teens who were perched upon the cliff and were gone the next moment. Tophet was a blissful place, where bad things just didn't happen. They did not happen, only because no one had the iota of care or caution to admit that they did.
Nothing bad happens in Tophet.
Until someone cared to look.
Someone did notice him. Someone caught sight of the devil himself, fifteen minutes after the local town rally. The first child of many; a young five year old boy had been seen, hand in hand with a man, before vanishing off into the midday sun. He was gone, as if he was a simple mirage and illusion cleansed from the blind eyes of Tophet. This boy never was, and perhaps, the man was not either. However people began to understand and speculation rose, but, in the end, Tophet did as the town had been taught to do, brutally etched into stone by the sins of their forefathers before them. The disappearance was hushed up, the parents of the child were paid off, and nothing was said again about the little child.
Evil cannot be seen if one does not care to see.
Three more children disappeared onEaster Sunday, and then another two, another three...
The town's eyes flickered.
That was enough to know. It was Tophet's very own epidemic, and the blood they held on their hands could no longer be hidden. Outrage shook the community, children were kept hidden away in their rooms for weeks on end. Who had been responsible for forcing the town's hands, to witness the loss of their own children? The better question on most minds was simply this. Which mattered more, reputation, or the lives of the children? Had Tophet been wrong all along? Surely, nothing bad happens in Tophet.
This was true. Nothing bad happens in Tophet. How can someone measure horridness when they are already in hell?
Then it occurred. A man, so vile and wicked that the town had deemed the name Diablo, came forth with one claim. "There are in the ground, each and everyone of them. I have a part of them, and none of you can take it from me." Tophet, in it's hellish fury, banded together, chasing the vicious man off it's very own seaside cliff, cheers of vengeance and relief flooding the small tourist town. The cleansing of Tophet could not atone for their sins, and as a result the bodies of the children were never found. Scouring, day after day, Tophet did find something. Little dolls, little paper dolls each made of a piece of fabric worn by each child. Sewn together, to make one large family, the man's own doll torn in half at the end. The remaining dolls were burned, the man's name was erased from Tophet's history, and the children forgotten and buried. Now, it's summer time, fifteen years after the tragedy bestowed upon the town. Business and tourism has finally boomed, the little tarnish of history long hidden away. That is, until they come back. The children, grown and strong have entered the town that had forsaken them.
But, the question on everyone's mind, what hell occurred all those years ago, and is there an impostor hidden within the miracle?
-------
Paper Doll is a mystery RP with the solution being left to you, the writer. As adults return to their hometown of Tophet, speculation and rumors spread that these might be the children. This indeed, in some cases, is true. The characters can indeed be the children, or they can indeed be imposters. Based off the film the Changeling, several of the adults may not be as they seem. Each adult also has a doll to match Diablo's, but how they got these dolls can vary.
Some basic rules
All Iwaku rules apply
Maximum three "missing children" per member.
Townspeople exist as well, and those can be at a max of four.
It is not necessary for you to inform me which of your characters are imposters, however, if there is a major plot point regarding the town, please speak to me first.
A weekly post is appreciated but lengthy disappearances are welcome as long as you inform me of your absence.
This roleplay requires at least three paragraphs per post, but is recommended and welcomed for five paragraphs and up.
Be nice to your fellow neighbor!
Swearing, rock the fuck on my dudes.
No sexual content unless it fades to black.
This is not a first come first serve, I would love to see writing samples before hand via PM and will notify you on a certain date that will be identified soon. Maximum number of members range from 5-7 people.
Stay wonderful folks!
Let me know of interest below and thank you!
2