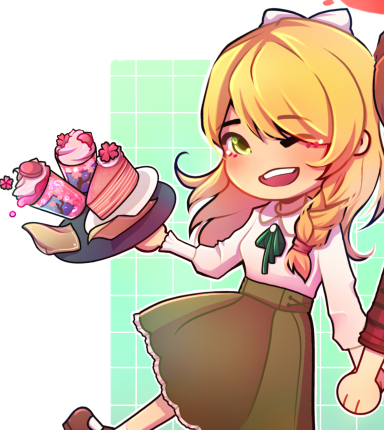 touch me, midas, make me part of your design
Original poster
COMMUNITY LEAD
COMMUNITY DEPARTMENT
DONATING MEMBER
FOLKLORE MEMBER
Invitation Status

Looking for partners
Posting Speed

One post per day
Multiple posts per week
1-3 posts per week
One post per week
Slow As Molasses
Writing Levels

Adept
Advanced
Adaptable
Preferred Character Gender

No Preferences
Genres

Romance, modern, high fantasy, comedy, post-apocalyptic.
He wouldn't say that he'd ever been particularly lucky.
Perhaps Léo could be considered as such, since he'd stumbled into his fortune. It wasn't as though the money had every single eligible maiden breaking down his door and begging for his attention, but he was well off enough to be able to enjoy most days of his life without worrying about making ends meet. He had a wonderful, intelligent mother who was still living and well, despite all the migraines that she gave him, so perhaps he truly was lucky at all? It was hard to really make a full call himself though, considering how it was his third year having moved away from France and still, he had yet to secure a proper wife for himself. He knew that Léona was waiting on him to make something of himself and though she never berated him aloud, he could see the look in her eyes every time he returned from a social gathering with nary an interesting story to tell.
See, he was a bit of a romantic! It was hard to find a likeminded soul, someone who he fell for instantly, like a prince in a fairytale. He'd been hit by
le coup de foudre
time and time again here, but never had it once panned out. Sure, perhaps some ladies had found him cute, but none of them could replicate his earnest passion, his desire for something stronger than just a marriage license... He was beginning to think that perhaps his standards were a bit high, seeing others be paired off, but the idea of settling for something less than true love honestly made him feel a bit queasy.
And so, the unlucky man found himself stumbling across the brunette girl, a newer face, holding out older women's palms and tracing out their lines with a certain studious intensity, as though the secrets of the world were hidden in them alone. Madam Browning and her powdered peers cooed and gawked at their fortunes, pestering the girl for more details at every other moment. Léo blinked. He had never seen such an art before, nor had he ever studied anything similar. Madam Browning caught sight of him staring and he felt his face flush with embarrassment, knowing that he probably looked ridiculous, like a child being left out of the playground games, just standing there like that. She gestured for him to come over.
"Oh, we absolutely must know what Mr. Vilfor's palms say, Miss Eloise. You two absolutely
must
be acquainted." she cooed. Léo felt himself wince. The Vielfaure name had never sat well on most of the English's tongues.
Approaching sheepishly, he offered Miss Eloise a polite nod of the head and a smile. "A pleasure to meet you, Miss. What sort of fortune telling is this?"
@Nemopedia