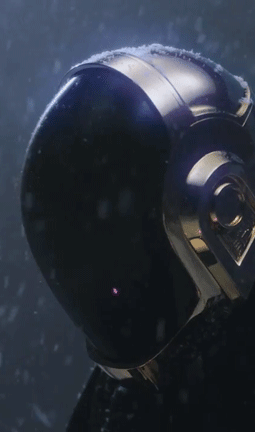 Nerd
Original poster
DONATING MEMBER
LURKER MEMBER
FOLKLORE MEMBER
Invitation Status
Posting Speed

1-3 posts per week
One post per week
Slow As Molasses
Writing Levels

Intermediate
Adept
Advanced
Preferred Character Gender

Primarily Prefer Male
Genres

Fantasy, Sci-fi, Modern, Apocalypse, Action and adventure, Steampunk, Dieselpunk, People with Powers, some historical eras, lots and lots of other things. Feel free to ask.

"
You're going to meet your partner today, right, daddy?
" Claire asked while Richard was braiding her hair that morning, her eyebrows raised significantly at him in the mirror. A reminder, no doubt, in case he'd forgotten. She looked so much like her mother, except with his dark hair and dark eyes, but she acted so much like him sometimes it was painful. Barely nine and already so very responsible.
"
Yes, that is today, little ma'am,
" he responded, smiling softly as he continued braiding her hair. His accent was Southern, but he was careful with his enunciation. "
I might not be back til late. Rose'll be checking in on you, making sure you get to bed on time.
" Training would run on for the entire day, probably longer, and he'd be stupid not to make preparations for that. He wasn't going to just leave his little girl alone, and Rose was one of the few people who weren't family he would trust with keeping an eye on her. "
Okay?
" he asked, looking up from the hair in his hands to the eyes of his daughter in the mirror.
Claire gave a little pouty huff and crossed her arms over her chest, staring right back at him. "
I can do it myself.
" She sounded so adamant. So determined to be independent. She would be a force to be reckoned with when she got older, he was certain of that.
"
I know,
" Richard admitted, because she definitely could, "
but I feel better knowing she'll be keeping an eye on you, so that is not negotiable, little ma'am.
"
She'd stopped pouting by the time he was done with her hair, chattered about her adventures with a friend she'd made at school over breakfast, and went off to school with a smile on her face. After that, Richard got himself ready. Shower, shave, get dressed in something comfortable but easy to move around in. Specifically, a pair of dark sweatpants and a white cotton tee shirt. Casual. He wasn't going there to impress the guy, after all, just to find out if they were as Drift-compatible as the personality testing apparently suggested they were. He hadn't read any of the file he'd been sent a few days prior. Who this potential partner was on paper didn't really matter much, the way he saw it.
Richard arrived at the combat room at 07:50, ten minutes early for the meeting. He paused before entering, the enormity of what going in there could lead to really pressing upon him. Drifting with someone was an alarming thought. There would be no secrets. No privacy. Any one of his memories or thoughts or feelings could be exposed to this other guy, someone he didn't even know yet, at some point in the Drift.
He swallowed hard, remembered his commitment to this course, and walked into the room. Hopefully he wouldn't have to wait too long for his partner, if he had to wait at all.
Last edited: