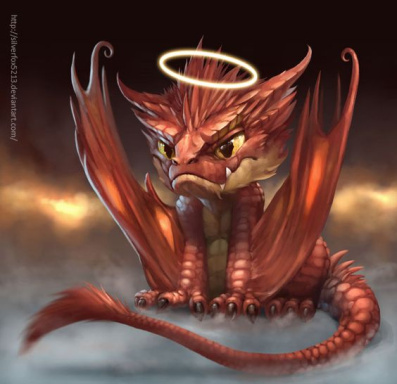 Edgeknight
Original poster
LURKER MEMBER
FOLKLORE MEMBER
Invitation Status

Looking for partners
Posting Speed

1-3 posts per day
One post per day
1-3 posts per week
One post per week
Slow As Molasses
Online Availability

Whenever I can get on.
Writing Levels

Intermediate
Adept
Advanced
Adaptable
Preferred Character Gender

Male
Female
Primarily Prefer Male
Genres

Fantasy, Comedy, Medieval, Romance, Sci-Fi, Modern
The sun's gentle morning rays were flashing brilliantly across the Sea of Hoolemere. The gentle waves that bobbed up and down aided in casting the almost magical morning glow. Few Owls at the Great Tree stayed awake to watch this view unfold, though Alution did.

Every day since his arrival at the great tree, he would fly down to the eastern edge of the island and watch the sun come up. The many hues that the sky took told him everything he needed to know about the weather that would stir up and most likely hit the tree in the coming days. The lack of a breeze and the brilliant orange and reddish sky spoke of a storm stalled out just beyond the horizon, typical during the golden rain. It would be a bit tough, but he supposed that by nightfall the storm would be close enough to take the juniors out and see if they can handle a little storm. Maybe see if any of them showed any promise for his chaw.

As the sun wormed it's way higher into the sky, Alution turned and took flight back to his hollow. His white and grey feathered underbelly was still tinged slightly from leading the colliering chaw into the fire in Ambala. It had been a decent fire. A few bonk coals had been snatched from the air when the fire crowned and threw them up a good distance. The older hawk owl was very pleased with his chaw for their performance today.

Just as he was about to land in his hollow, Alution heard a screech of warning cut through the calm morning air. It was ended prematurely, meaning something awful for the guard up at the post. Seeing as very few owls would have been awake to hear the warning, Alution swiftly took flight and let out his loud and raucous battle call. If that didn't wake up everyone, then certainly nothing would.

His wings silently threw him forward, up towards the guard post, causing him to nearly collide with a group of three enormous black birds, easily larger than any eagle owl he had ever met. Their stunning yellow eyes made him wilf slightly, though he would never back down from a fight. His feathers flaring out, he let out another battle cry and began launching his attack against the three strange invaders. They certainly weren't owls, though he was unsure as to what they could be.

As he began to focus his quick attacks on one of the birds who appeared to be trying to get to the hatchery, one of the other birds caught his wing in its massive talons and easily flung him into the trunk of the Great Tree. The breath knocked out of him, he fell down onto a branch below him. He watched in silent fury as two of the black birds entered the hatchery. He took to the air once more, though it was quite obvious that his wing had been injured.

Despite that fact, Alution launched himself at the bird that was blocking his way to the hatchery, his talons tearing at its underbelly until it managed to land a good hit on him. Sharp talons raked across the hawk owl's chest, then caught his wing once more. He was flung back onto the branch, where he laid dazed for a few seconds. He slowly began to pick himself back up when a heavy weight struck him from behind and pinned him down against the branch. His bleary gaze came into focus on the two black birds that emerged from the hatchery. He watched as they flew off, each carrying two owlets in their talons. He felt the weight lifted off his back, though he still didn't move. The third black bird took off after them, and that was when several other owls took off after them. The old hawk owl knew that they couldn't catch up with those birds. They were just too fast.
​
Last edited: