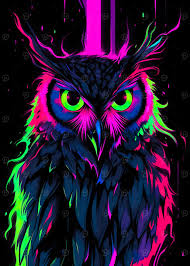 Owl Mom Summer
Original poster
ADMINISTRATOR
MYTHICAL MEMBER
GREETINGS HUMANS. Know that I am more scared of you than you are of me. I'm actually quite shy but I love to make new friends and meet roleplay partners. I'm having really good luck lately, so here is my newest updated partner request! Ò◇Ó
MUST KNOW THINGS ABOUT ME
I am an Iwaku admin, I gots a family, I'm autistic and an anemic hemophiliac. Sometimes I just get overwhelmed and overstimulated and go through long periods where I can't post. What I am looking for is someone who loves, loves, loves, plotting and talking about our roleplay and creating all kinds of content for it -- but is also very forgiving and patient about when I can't post. For me, I could not post in an RP for a whole year and then easily pick it back up again, and I know that's not the case for some people. I am absolutely down for reviving old rps with former partners or rebooting those ideas and starting over with a fresh plot!
I post around 200 to 1000 words on average. My post size and style starts to reflect my partner's after awhile, so I will end up posting more/less in response to how you play with me. And I am super cool to play with roleplay or writing newbies - your skill level doesn't matter, I am here to enjoy your stories! I'm not going to critique you or judge you.
WHAT I WANT IN A ROLEPLAY AND PARTNER
I am looking for someone who
love character relationships and building stories around the characters
. Especially involving a ROMANCE subplot element. I love, love, love plotting, talking about our characters, scenes we wanna do, and even detailed world and story building. I am also down for writing the most filthy of smut, but I like a lot of story setup and character building first.
I usually play straight cis-gendered ladies as my primary character. It's just what I love the best! I like both monogamous and polyamorous style relationships, and hell yes I am down for love triangles where everybody wins. My favorite thing to play opposite to are cranky manly men. My characters are generally human, without powers, and I enjoy playing the normal girl next door tropes, and exploring character growth during the story.
I enjoy adding in a full cast of characters where we both play a diverse world of NPCs, family, friends, villains, etc! I LOVE partners who take initiative in creating plots and guiding the storyline. If you love being a game master, boy, I am the player for you. I like to pickup details you're writing down to help build our story, and also drop a lot of lil tidbits and plot bunnies along the way.
Love me some Mary Sue/Gary Stu and "Guilty Pleasure" roleplaying. You know, those things you are embarrassed to admit you like or want to do? Twilight Done Right, Fixing everything wrong with Fifty Shades of Grey teen angst, ripoff plot of a movie/anime. I don't care if popular opinion says it's lame, if it sounds fun, I am on board.
Favorite things:
Supernatural or paranormal with vampires, wolves, witches and ghost shit, modern slice of life, adventurous high fantasy, space opera sci fi, crime drama, murder mysteries
DO NOT
like: Furry, Mecha, Real Life people/stars, Canon Fandoms, LOLSORANDOM stuff, anything that is High Concept Pretentious Mindfuck stuff. It's just really hard for me to get in to. If you bring up something I am not keen, I'll let you know!
SPECIFIC CHARACTERS AND STORIES I'D LIKE TO PLAY OUT
I really want an opportunity to play out these stories. O: I don't mind at all trying any of these with different people (as they always turn out different!) and most of them can be adjusted for different genres as well.
---
Callista
is down in her luck and currently living in her car. To make matters worse, some asshole wrote her number on a public wall somewhere in the city saying "For a good time, text Callista", so she's getting a lot of dick pics and weird texts. On a whim she's started replying to the ones that ask for genuine advice - and it's kind of cool! Except Callista doesn't know she's been giving advice to the city's magical underworld...
see starting post
- Modern supernatural! Basically cheeky good fun as Callista gets pulled into the supernatural underground's drama, by accident or on purpose. Callista is a young energetic girl next door, that's probably secretly depressed and trying to pretend she's not.
Tessa
is the manager for (what she thinks) is a really badass new band! She does her absolute best to get them to show up on time for gigs and actually get paid. What she doesn't know is that she's managing a group of for-hire mercenaries that've been using this band as a cover for traveling. - Modern (but could be genre swapped!) I'm looking for a fun actiony type story where we learn about all the different characters and why they do what they do. If you like playing multiple characters and situations that turn polyamorous lovefests THIS YES PLS. Tessa is a taskmaster firecracker that really believes in everyone's talent if they'd just freaking cooperate.
Pepper
is a researcher at a Supernatural Investigations Firm. (A secret one, obviously.) But she REALLY wants to try her hand at doing field work! She finally gets her chance when a bunch of field workers get killed and the mysterious causes of why must be investigated. Now she's been paired up with someone who really doesn't want a new partner and is certain she isn't cut out for this job. - Modern Supernatural. Looking for fun adventure shenanigans as we uncover the plot and characters bond. Pepper a smart cookie, but she is grossly unprepared for the dangers of the supernatural world, and unfortunately her new partner is going to have to deal with this.
Madeline
works as an art restorer at a museum, but she is a talented artist in her own right. She also just happens to be a music star's HUGEST fan. And what luck! She's just won a contest to go out on a date with her idol! Will this date turn out to be everything she ever dream, or will things go wildly awry? - Modern? Modern Supernatural? Honestly, the sky is the limit with this one. It can be a cute one shot of the date, or we could do some wild plot involving all kinds of shenanigans and secrets.
I WILL STILL DO THE 3 BELOW IF YOU
REALLY REALLY
GOT HOOKED! But for now I got a few bites and have them crossed out. <3
The Priestess Isolde has been coming every day to tend an ancient tomb, believing it belongs to a god. But one day invaders come to raid the temple and they harm the priestess. Her blood unlocks the tomb and awakens what has been laying inside, listening to her all these years. Is he truly a god? Is he something else? Does he save the priestess? -- Fantasy or even Science Fantasy setting. This would be a story of mutual healing and coming to terms with learning a bunch of truths. Isolde is a softie sunshine marshmallow, but mentally strong and endearing.
Faith is the author a popular vampire novel series and she's looking for love! Her friends have convinced her to join a dating app and she's out on her date - only the guy turns out to be a real actual evil bad vampire with every intention of eating her. Who comes to save the day? see starting post - Modern supernatural! Looking for growly man that doesn't appreciate that this woman writes vampire novels AT ALL, but now she is his problem. Can be vampire hunter, werewolf, another vampire, or anything you wanna try out! Faith is smart and savvy, but a little bit of a prissy lady that's used to things going her way.
Elisandre is a talented, hermit wood witch that is part of a powerful coven. One eve of an important ritual, a betrayer and dangerous rival intends to use Elisandre as an unwitting sacrifice to summon a demon, kill the coven and become a powerful dark witch. ...but the ritual goes awry! The summoned demon ends up bound to Elisandre. She and her unwanted demon familiar must deal with witchy problems. - Fantasy setting. I'm looking for an enemies to lovers uncover dastardly plots sort of vibe. Elisandre is a grumpy sassmonster that finds all of this incredibly inconvenient.
SOME LEFTOVER CONCEPTS I WOULD LIKE TO PLAY
AND SOME BONUS EXTRA IDEAS.
Knight and Lady met on their wedding day and was only married for a day, then the husband disappears at sea. 5 years later he's back to reclaim his land and his wife.
Got married by accident due to drunk? Wrong paperwork? But this might just be a blessing in disguise. As guess who needs a spouse for stupid thing.
Betrothed since childhood and now it's time to plan a wedding with this complete stranger.
Princess of a conquered kingdom now has to marry the Conqueror. A beauty and the beast sort of vibe.
IN CONCLUSION
Please send me a Private Convo or post here in the thread or send me a Discord if you are interested in any of these characters or ideas... or even might have an idea of your own that you think I might like!
Last edited: