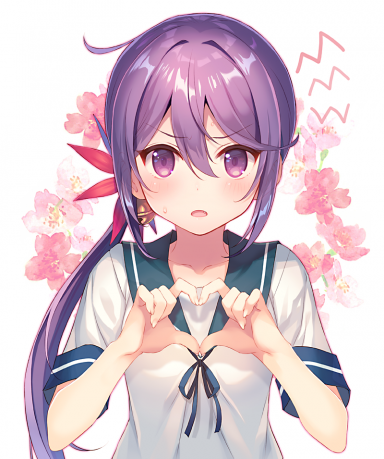 Literal No One
Original poster
In Character Thread is Now Active!
CLOSED SIGNUPS Owaru no Sekai - Crossover Battle ( In Character )
---
Forward:
"Limbo. A world in which all worlds can exist. Even after the end."
"Fallen Great Spirits gather to the will of the Summoners in order to do battle."
"Together, they seek out the 'Key Fragments' to find the ultimate treasure: The Wishing Stone."
"This coveted artifact is rumored to have the power to restore their fragmented worlds from the brink of oblivion...."
---
Introduction
Welcome to
One Shot!
In Japan, a
One Shot
in a Comic Artist's short story that is submitted to editors for a chance to have it serialized and expanded on. In the case of an RP One Shot, this RP that is intended to begin and ultimately resolve in the span of
one month
. That's right! An RP with a solid end date that just so happens to be happening right during
National Writing Month
. Convenient no?
Owaru no Sekai (End of the World)
celebrates the RPs that are finished. As in: RPs that stopped but never got an actual conclusion. In this RP you play a person with a powerful ability: As a
'Summoner'
you are able to conjure and command a
'Great Spirit' -
A powerful hero from a world that has been destroyed. The Setting of the RP,
'Limbo'
is made up of a Patchwork of a whole slew of worlds that were destroyed through unfortunate events in their original setting. For those whom have survived the end of their worlds, their only hope of restoring things to how they were before their destruction is to find
The Wishing Stone
. An artifact rumored to have the power to grant any wish, even a wish to bring a world back.
The most important aspect of Summoners and Great Spirits is that they are intended to be
drawn from your own pool of original characters from RP's you've participated in.
---
The
Story
of our O
ne Shot
can play out in one of two ways, which is detailed below.
The poll in this thread will have an affect on pretty much everything. Further information on this Rp will be dependent on poll's outcome.
Update:
In the end it seems like the option to have the RP as a group RP won out. Here is the prompt for that:
(Group RP Prompt) - The Final Battle

Your characters are on the steps of what will be the final dungeon of this story. We have skipped all of the formalities and rising actions of a regular story in order to conclude this one in the span of a single month!

Your character have come from different places, and may represent different ideologies, however at this moment you are all united in order to defeat this immediate threat. A Rogue Summoner has made contract with a Spirit that supposedly has knowledge of the Paradox Method. He and his rogue followers are attempting to form the Wishing Stone itself! However, the Ideologies have confirmed to you in person that this will only repeat the tragedy of Earth Sigma, and may even cause damage greater than the last.

Your characters at this point in the story have experienced much together. Can you successfully act out that closeness and use those bonds to put an end to all of this?


Play the RP out as a Group RP

In this Version of the RP, the plot is already at the Final Battle.

The players are working together to challenge the final dungeon and get that wishing stone. Because the story is in it's late stage, relationships between characters are randomly generated by Iwaku Dice Rolls when you sign up. Ranging anywhere from friendships and romances, to intense rivalries and bitter resentments. The crossover potential between your characters will no doubt make interesting banter, and acting out your character's randomized relationships can make for an interesting writing exercise!

Get that sought after late story banter and drama and the satisfaction of seeing an RP to the end.




Play the RP out as a Fighting Game

In this story version, the RP's main focus is on combat.

Have you ever played something like Blazblue or Street Fighter Perhaps? You select a character, and you play through a series of Fights until you beat a set number of characters. In RP form this plays out basically the same way. Each player has their own Private Message Thread where they are the chosen character and a semi-random set of 4 characters are chosen for them to fight against.

Each week, you are expected to 'encounter' each character on your journey and fight them. Using dice rolls to determine the ehb and flow of the brawl and resolving it by the end of the week. It is worth noting that each character in their story wins all their battles. But, you also must play your character in the encounters they have in other players' stories, where that other player will ultimately win. Regardless, everyone gets their ending and wish for anything!


As always, Thank You for stopping by and giving a read! Might be an unintentionally great chance to sort of do National Writing Month but RP at the same time!
---
Owaru No Sekai
Xrossover Battle
---
Theme Song Because of Course:
---
In a Nutshell:
Owaru no Sekai - Xrossover Battle
Complete a tale with a cast of characters drawn from Original Characters from other RPs (doesn't even have to be from and Ehb RP or Iwaku) in a Crossover RP where everyone gets their ending within this timeline. Fight to overturn fate itself!
Characteristic Genre Theme: The Rp Where Severed Fates Will be Rejoined
Format: Pending (Group or Experimental 'Arcade' Format)
RP Type: Original Characters Crossover, One Shot
Expected Post Rate: 2-3 Per Week
Target Cast Size: At Least around 4 trying not to go over 9.
Character Limit: 2 (One Summoner and One Great Spirit)
Mandatory Secondary Communication: Discord Server
Signups When?: Early-November
Duration: One Month
Extra:
Ehb's Intended Characters For those Interested:

Summoner:
Yuri Nozomi
Hisakawa Koukousei III - My High School Life is Despairingly Governed by the Cruelly Impartial RNG
A Prim and Proper Honor Student in all respects. Tries to be pleasant but is also seemingly always on the brink of being overwhelmed.

Great Spirit: Tsubaha Moriya ( Swordstress )
Aachen Rizen Compile - Kenno Matsuri
The First Empress of Shang-Tousa, and the first Swordmaxter in her world. Though a bit small in stature, she wields her two blades with explosive skill.
---
Updates:
11/2 - Group RP Won out as the chosen play-style. It is now possible to do pre-sign up rolls for those who wish to proceed forward. See
this post
for details. Additionally, details about the RP's setting are further detailed out in
this other post
for those interested.
11/5 - The
Character Sheet
and
Ehb's Characters' Sheets
have been posted. Sign ups are officially go!
---
Last edited: