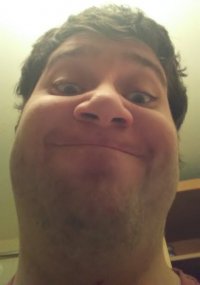 Previously Gwazi Magnum
Original poster
Invitation Status
Posting Speed

1-3 posts per day
One post per day
1-3 posts per week
Online Availability

This changes too frequently to give anything reliable.
Writing Levels

Intermediate
Adept
Preferred Character Gender

Male
Genres

Sci-Fi, Fantasy, Adventure.
In my past several months of using forums I've been finding that something I used to enjoy, debating is now something I'm not really enjoying any more. It's a hobby I used to have that is now leaving.
And this got me thinking, are there any hobbies or interests that other's here used to have that they are now finding themselves lose? Are you losing it for good reasons or bad reasons? Do you think there's a chance you'd start said hobby again in the future?
I think I'm for the most part losing my debate hobby for good reasons. I have always gone into debates with the intention to share ideas, not to make shit storms. However, human nature/conflict pretty much guarantee's that it rarely happens when people tackle it under the mindset of a "Debate". So giving up this hobby is honestly just me giving up getting roped into shit throwing and circle-jerking contests.

As for chances of starting again? Unlikely, I mean I'll still talk about serious topics with people. But my approach to it has changed I find to where we're more just discussing it casually, might throw an idea back and fourth but it's really just small talk. It's not like we're barging in with arguments and expecting them to compete, which is honestly exhausting. So no, I might still have some serious discussions in the future, but I think my debate days are coming to a close... That being said I'm only 21. I (hopefully) have another 40+ years to go where anything could happen.