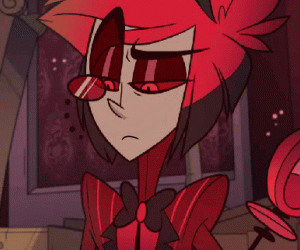 Anxious Tomato Will Bite You!
Original poster
MYTHICAL MEMBER
Invitation Status
Posting Speed

1-3 posts per day
One post per day
1-3 posts per week
One post per week
Slow As Molasses
Online Availability

Afternoons, evenings and nights.
Writing Levels

Intermediate
Adept
Advanced
Adaptable
Preferred Character Gender

Male
Female
Genres

Historical, fantasy, magic, horror, supernatural, survival, vampires, demons, pirates, mutants, ghosts, romance (FxF, MxM, MxF) (Romance should be part of the plot and not the whole plot in itself), etc.
(Still searching after some rp partners)
Hello there, I am once again out after new rp partners, the answers comes so slowly sometimes so I need a lot to get something to do as much as possible.
I have about twelve ideas left I haven't used yet in my
blog
(But I won't take twelve new rp partners now xD haha)
I will close this thread when I can't take in more new partners.
If none of those ideas feels entertaining for you we can always brainstorm together or you can say what you have for ideas. I'm up for almost anything.
Things you should know before you contact me:
- I mostly play females, I have a problem getting in to the role of guys. BUT I could play a guy in yaoi/shounen-ai roleplay but he will probably be very girly then xD
- I don't like one liners and I easily get bored of one paragraph's fast.
- I play between 2-6 paragraph's in every post, mostly I write two-three paragraph's if my partner writes two-three paragraph's and I will get inspired easier to write longer posts if you write longer
- I can write more than 6 paragraph's
- I'm open for almost any genre
- I can't write insanetly much like 12 paragraph's which mostly is about observing everything around in one second xD that takes out the fun in the rp for me, so not to litle and not to much.
- English aren't my native languages so I can and will probably make some mistakes now and then, but no one have complained on it so you probably don't need to worry about it.
-I can do mature themed roleplays, but mostly as the submissive
- I am in often and writes immediately when I see that someone has posted, sometimes I get a writers block and then it can take some days, but it doesn't happen often.