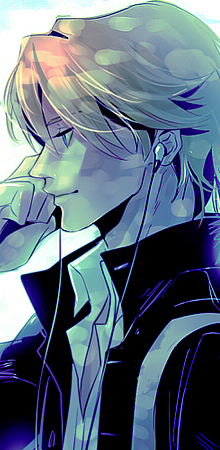 Edgenoble
Original poster
DONATING MEMBER
Roleplay Invitations

Group Roleplays, One on One Roleplays, Private Convo Roleplays
Posting Speed

Several Posts a Day, A Few Posts A Day, A Few Posts a Week
Writing Levels

Intermediate, Adept, Advanced
Genders You Prefer Playing

Male, Female, Primarily Prefer Male
Playing Style- Passive or Aggressive

Both. I'm more than capable of leading an RP (Having ran several on my own), though I like to be a bit more passive if I'm spared the opportunity.
Favorite Genres

Fantasy, Scifi, Modern, Action, Adventure.

Old Commercial District
Coalition Headquarters​
---
"Following the reports of the Scouting Expedition, I'm certain we'll be able to proceed forth with Operation SWRD. After the reclamation of the Residental District, we have an actual foothold to Beacon, now. However, there's still the ever present issue of... Ugh, I don't even need to say it. Regardless, our foothold is still tentative. One wrong move -- or even worse, complacency -- will result in us losing it once again. As it stands, we'll simply have to double down, possibly even pull a portion of our forces out of the Agricultural District."

"We can't afford to lose Agriculture. If that were to happen, Vale's stability would quickly degrade back into the state of the initial Fall. This is compounded by the fact that we have yet to even regain the Industrial District."

"Who do we have to thank for that, again? Last I recall, I pushed for a complete assault to reclaim Industrial. Now, we're stuck running around with our tails between our legs, feigning a strength that we don't have. We have a singular warehouse on the Commercial-Industrial Border, and our resources are rapidly declining. Launching an assault on Beacon without any certainty that it is even there, without knowing if it will function as your Witch says, is absolutely foolish."
"I don't need that sass from a snot-nosed brat. Also, I am no one's Witch, boy. Regardless, I have come into contact with the artifact once before, and if I am correct, we can use it to restore our memories. If we can achieve that, then we'll know for certain who our enemies are. If that means sacrificing the Industrial District for a bit longer, then it will be a worthwhile sacrifice. I would think that an Instructor would be able to think in the long term, but apparently not."

"Too much talk. Grimm have become stronger. More dangerous. Strange Grimm are appearing. Never before seen. Strange. Very, very strange. Must be dealt with. Home is filled with Grimm. Ugly, strange Grimm. Too smart. Not right. Want them out of Home. Silver-Eyes knows."

"Gods, this is such a bummer. Like, ugh, she's right. Tons of weird, gross lookin' Grimm at the Forever Fall Forest. Then, like, the Southern Forest is, like, lowkey becoming even worse. Then there's the Grimm that keep tryna breach the Upper Class from the air and sea. I can't, like, keep holdin' them off, dudes 'n' dudettes. My eyes're like, gonna burn out. Or start bleedin'. Y'all ever cry blood? 'S mad edgy, y'know. Anyhow, I'm hella tired, y'all. Pick somethin' 'n' like... get it done. Dunno how sendin' Ms. Attitude and Mr. Crime Daddy to Beacon will work out, but like.. It better work. Or else we'll be like, hella screwed, y'all."






---
Upper Resident District
Coalition Outpost - Animus
Night Before
Operation SWRD
Various Coalition Airships had landed in the northern district of the Old Residental District. The power had been restored so the entire Coalition Zone was lit up, a beacon in the darkness. The ships had deposited the members of Operation SWRD, the two teams being ferried to the designated Coalition Zone -- several blocks of the Upper Residental District having been closed off with the zone itself being designated Outpost Animus. It was designed to give members of Team BLAC and Team NMRE time to unwind and enjoy one last night before the Operation. Several shops had been reopened, at least temporarily, to give the illusion of some bit of normalcy.
---
Mentions: Team BLAC | Team NMRE
Interactions: --
Color: 179, 0, 0
So, this was it. After two years of running back and forth, fighting off Grimm and every asshole that wanted to capitalize on the situation, there was -apparently- an end in sight. At least, that's what they said. Noire couldn't be certain if he believed it, however. It seemed too idyllic for his taste. Too convenient. While Noire typically spent a majority of his time on his own, doing whatever he was ordered to do, he was still aware of the general morale of the Coalition. People were getting tired, especially the ones who had been fighting for the entirety of the past two years. That and a lack of communication with the outside world only made things worse.
If Beacon and Vale were in this state, then how was the rest of Remnant?
He wore a scowl on his face as he walked through the brightly lit streets, his gaze shifting from building to building as he thought back to before The Fall. He remembered coming here with his Team -- when they were all freshmen at Beacon. He rarely thought about that, though. They were just old memories that didn't do much for him except throw his focus off. It was impossible to ignore those thoughts now, however. Carmellia was on Team BLAC and, once again, he was partnered with Sunny. It gave him a strange sense of nostalgia.
How gauche.
"We're leaving out in the morning and we're free to spend the night however. I'd advise not going too crazy, or else you'll be useless tomorrow."
Noire said, glancing over his shoulder to the others. He had spent the majority of the trip from the Upper Class District in silence, not really having much of anything to say. Perhaps he should have tried to talk to Sunny or Carmellia properly, but he pushed that aside. He didn't want to deal with any form of sentiment. He went his separate way after The Fall for a reason, after all.
"Do what you want. I'm going for a walk."
He wanted to clear his head and, more importantly, look around. There were things he wasn't certain about still. Something felt off, but that could have simply been his pessimism and cynicism at work.
---

EmperorsChosen
|

Reanimator Spuds
|

NeonArmageddon
|

TheSly
|

Jessica2477
|
CasketCase
|

Cresion Breezes
|

ERode