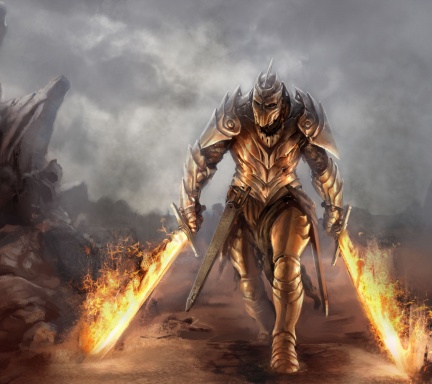 A warrior straight out of legend.
Original poster
MYTHICAL MEMBER
Invitation Status

Looking for partners
Posting Speed

Multiple posts per day
Writing Levels

Beginner
Elementary
Intermediate
Adaptable
Preferred Character Gender

Male
Primarily Prefer Male
Genres

Fantasy, romance, furry, scifi, modern, medieval,
Had to add the theme songs. Haha first one is simply because it's the classic..and in my opinion the best! I'll add the theme to Digimon Frontier just so people can get an idea of the world/concept itself since it's the one this story is focused on.​
Welcome

Hello Everyone thank you for clicking and showing initial interest. I hope that by the end of this you will all be interested in joining and creating a fun story together! At the moment the plot/setting of this story is going to be based on the fourth season of Digimon. Otherwise known as Digimon Frontier. Digimon Frontier is a unique twist on the story of Digimon where instead of having a Digital partner the characters themselves become the Digimon to help fight the evils of the Digital world and restore peace.

Plot

Back in the beginning of the "Digital World", a parallel universe originated from Earth's various communication networks, all Digimon lived together in harmony and peace. Every Digimon worked together to better their world and protect each other. However as humanity furthered their technology and used it for darker purposes some of the Digimon started to become corrupted by those negative feelings and uses and before long the Digital world was thrown into chaos as the Digital monsters within began to fight amongst themselves. At the peak of the chaos an evil Digimon known as Lucemon rose to power and threatened to not only destroy the Digital world but the human world as well. To stop him Ten Digimon rose up together against Lucemon and managed to defeat him and seal him away so he could no longer do any harm to the Digital World or the Human world. These Digimon, collectively known as " The Legendary Warriors", however knew that Lucemon could and would return one day and thus they created artifacts from their data: the twenty "Spirits" (ten Human and Beast Spirits for the elements of fire, light, wind, ice, thunder, earth, wood, water, metal and darkness). By creating those artifacts they had no choice but to sacrifice themselves but before sacrificing themselves they left the Digital World in the care of three Celestial Digimon, Ophanimon, Cherubimon and Seraphimon. Thus an era of peace returned to the Digital world. However evil remained and before long darkness began to grow in the heart of Cherubimon and as that darkness grew Cherubimon became corrupted and soon betrayed Ophanimon and Seraphimon and plunged the Digital world into chaos again. In an attempt to save the Digital World the Digidestined have been summoned. Will they be able to save the Digital World? Or will the Digital World fall into pure chaos?

Claimed Elements/accepted characters


Elements will come by a first come first served basis. I will take reservations but will only hold that reservation for a week. If you do not post your finished character within that week then your element will open up again.
Fire: @Andy
Light:
Wind:
Ice:
Thunder:
Earth:
Wood: Chiha @Raddum
Water:
Metal:
Darkness:

Rules

#1 Be respectful to everyone involved in the RP. If you can't be respectful then you'll be asked to leave.
#2 No God Modding.
#3 If you have ideas or thoughts on how to make the rp better please share them. I am always open to feedback and to new ideas so don't hesitate to suggest an idea if you think it'll make things better.
#4 A post size of at least a paragraph is required per post. Give your fellow writers something to work with so we can all write a story that we all enjoy.
#5 if there is an issue bring it to my attention. Don't suffer in silence or create drama. Same with questions and anything else you may have. I can't help make the rp more enjoyable for you if you don't talk to me.
#6 I would like to keep this rp moving at a steady pace so I will request a minimum of one post a week. I understand real life happens so if your going to be busy let me know.
#7 Only ONE character and ONE element per person. There will be no doubling of any kind at the moment.
#8 Have fun. Seriously, writing for all of us is supposed to be fun and relaxing. Not a chore, so just have fun.
#9 Please do not just ghost and never respond again. If you need to drop out for whatever reason please let me know.

Character Sheet


If you have seen Digimon Frontier you can choose to take the original Spirit forms or you can create your own. If you have questions/concerns please let me know.

Name:
Age: 10 to 18
Element:
Appearance: Descriptions or pictures are allowed real or anime/drawn up to you.
Human Spirit form appearance:
Beast Spirit Form appearance:
Bio: Just a short history/personality of your character
Other: Any other information you want to add can be fun or serious.

Extra Info

Some of you may have seen Digimon Frontier. For those of you that have seen it you would know that five of the elements in the story are good and five are bad. I will update things as they go but if say we only have five people they will choose their element and the rest will be used as evil characters. If someone joins in later they will take over that element and I will work with them to write them into the story in a way that makes sense.
​
Last edited: