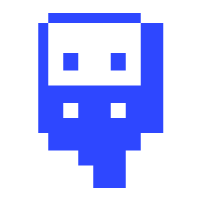 Edgenoble
Original poster
LURKER MEMBER
FOLKLORE MEMBER
Posting Speed

1-3 posts per week
Writing Levels

Intermediate
Adept
Advanced
Preferred Character Gender

Male
Female
Genres

Adventure, mystery, fandom, superpower
Nestled at the edge of the South Blue, within in sight of the massive Red Line, this fairly large, mountainous country sits in a strange flux. While lacking a Marine base, the island stands in peace under the rule of Dario Capper, military dictator of Pol Topelia. In the public eye, however, it is no tyranny: citizens pay their taxes and go about their lives peacefully, only forced to move under threat of attack from outsides, few of which have been particularly problematic.
However, despite the apparent peace, there is an air of uncertainty. A rumble of discontent. As the number of missing persons steadily increases, whispers of rebel activity are heard in the streets, prompting the arrival of Marines sniffing out any traces of the infamous Dragon. But talk of crime is unheard of! A purse snatcher can't go a block before being stopped cold, and yet...the slums of the capitol regularly wax and wane with a frightening regularity.
Something is not right on Pol Topelia.
And where do you stand? Are you a rebel, fighting for your home? A soldier doing much the same thing? A wanderer caught up in the whole mess?
Regardless of your past, you have a certain fate awaiting, should you reach the break of the coming storm.
---
Still with me so far? Awesome! Well, if the previous bit led you astray, I assure you, this is a One Piece RP! Pirates! Adventure! Part of this is also experiment in the hurdle of forming the initial crew.
I will be playing the Captain, seeking to form the crew, but instead of doing every member at once, one every island or every arc, or having it already formed, the crew will be initially formed after (or during) one fairly large arc centered on Pol Topelia.
The idea is that every character has their own plot, which can then tie to, or even already be close to, each other or the main plot. Perhaps the plotline started in their backstory or only when they reached the island, but the hopes are that they cross with each other before tying neatly.
As for after that, well, we'll get there when it comes! For now, I just want your interest if you have some to give~
However, be warned, while I'm only accepting three others alongside my assistant GM, if spots open up as people drop though, there might be a chance later, but for now keep that in mind.