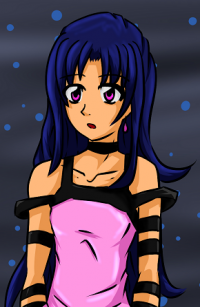 The Wolf of Aincrad
Original poster
Invitation Status
Posting Speed

1-3 posts per day
Writing Levels

Intermediate
Adept
Adaptable
Preferred Character Gender

Male
Female
Genres

Mix of Fantasy or Magical. Or even just a grand open world with a mix of odd styles.
I'll try to be neat and organized with this. Oh... and clear!
Things that I look for in a partner!
~Someone who can make unique and interesting Original Characters
~Someone not afraid to add ideas or tell me what they think of mine
~Someone who enjoys fantasy as much as I do
~Someone who appreciates anime
Posting requirements
~Honestly, a paragraph at least to as much as 4 or 5. Too much slows down the processes of interactions. Too little doesn't provide enough details.
~Just post when you can.
About me!
Everything that I do in my head is Anime/Manga based. That's just how my imagination works. I even play DnD with my friends and I think everything in terms of anime. That doesn't mean that my partner has to! I've done several roleplays with people who don't see things like this the way I do and it was very successful and fun.
I play male and female characters, and I'll do any relationship so long as its natural and it works. If I don't feel it, ill let you know.
Things I am interested in roleplaying!
~Stories based on Japanese Lore
~Fantasy
~Adventure
~Medieval
~MMO type of game
Roleplay additives (Things I like to add to roleplay but don't place it as a main plot device)
~Romance
~Magic
Roleplay No Go's
~Anything Highschool
~Anything Sports
~Horror (Sorry, I get bored easy of this)
~Fandom/OC relationships
Fandoms I like
~FairyTale
~SAO
~.HACK
~Stargate
~Naruto
~Skyyyyyyrim!
You can suggest some and I'll consider them.
Links to some plots.
Pirate-y Plot
(Shounen-Ai or Yaoi possibilities in this one. Just read the notes for it.)
Custom .Hack Plot
(Any gender pairing)
Post Apocalyptic Fantasy Survival Plot
(Any gender pairing)
Notes!
I'll do fandoms, but either all characters need to be canonized characters or Original Characters.
Character relationships must be natural and click. Plot device relationships are the worst.
I'll do Libertine, but its gotta be natural between characters and fit the story. And of course, meet age requirements.
You can just ask questions or add comments or something. I dunno. Talk to me. D:
~Shirou
Last edited: