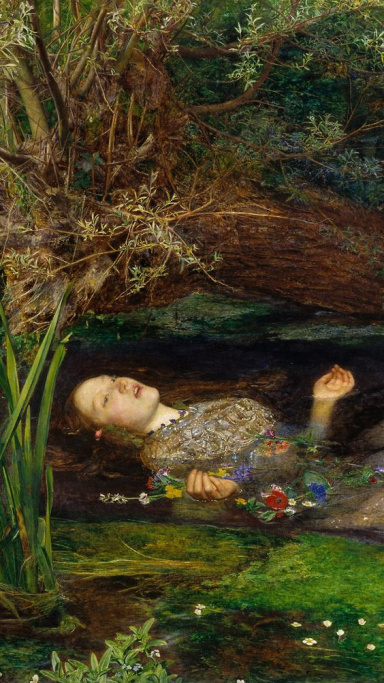 𝘪 𝘨𝘰 𝘣𝘢𝘤𝘬 𝘢𝘭𝘰𝘯𝘦
Original poster
SECURITY DEPARTMENT
Roleplay Invitations

Group Roleplays, One on One Roleplays, Not Taking RP Invites at this Time, Private Convo Roleplays
Posting Speed

A Few Posts a Week, One Post a Week, Slow As Molasses
Writing Levels

Adept, Advanced, Prestige, Adaptable
Genders You Prefer Playing

Male, Female, No Preferences
Playing Style- Passive or Aggressive

I'm a planner, and I tend to throw out ideas left and right and hope that something sticks, so I'm probably more on the aggressive side, but RPing is a partnership and I'm always willing to take a step back.
Favorite Genres

Slice of Life, Horror, Fandoms, Superheroes, Crime, Drama, Grit, Supernatural, Light Sci-Fi, Modern Era, Dark Themes
Genre You DON'T Like

Furry, MLP, High Fantasy, Anime

Heyo! I'm neptune and I'm on a roll with my writing lately, so I'm looking for a few new partners. <3 Currently craving slice of life, but anything below is up for grabs!
---
About Me
> I consider myself an adept/advanced writer. I don't look for a minimum word count in replies because I prefer quality over quantity, but I do like posts with some meat on them. Three to four (or more) paragraphs are the sweet spot for me, but I'm more than happy to mirror my partner.
> I have writing samples if you want them!
> I don't mind doubling or playing multiple characters. I also like to throw in NPCs just to flesh out the world a little more.
> I play males and females equally and don't have much of a preference for either.
> I like using face claims for characters. I don't like art or anime pictures.
> At the rate I'm going right now, I can get replies out a few times a week, or sometimes once a day if I'm really enjoying the thread. I try not to keep people waiting for very long, but I'll drop you a PM if I feel like I'm being a slug.
> I'm a very patient person! I will wait months for a reply if you've given me a head's up. Please don't take advantage of my patience and leave me hanging tho.
> Communication is important to me. Please speak up OOC if you don't like something or you have an idea; I absolutely want to hear anything and everything that comes to mind.
> I'm very chatty and like getting to know my partners. You can always add me on Discord.
> I write replies to music and I'll more than likely start a playlist for our thread on Spotify.
Potential Partners
> Please be 18+
> Be adept or advanced in your writing.
> Come ready to plot and plan! Passive partners are fine, but it's more fun when we're both contributing.
> If you need some time away from the RP or you're going to be gone for a while, please tell me first!
> Send me a message instead of ghosting if you want to drop.
> Have fun :D
Word bank
[ m x m ][ m x f ][ romance ][ angst ][ drama ][ heartbreak ][ closeted characters ][ age difference ][ sociopaths ][ blood ][ body horror ][ gore ][ space horror ][ cosmic horror ][ alien invasion ][ dystopia ][ cigarettes ][ 80s aesthetic ][ 90s aesthetic ][ neon ][ grunge ][ drug use ][ alcohol ][ intoxicated phone calls/text messages ][ fights ][ bad decisions ][ slice of life ][ big forests ][ infidelity ][ polyships ][ bruises ][ apathy ][ isolation ][ x-men style mutants ][ vigilantes ][ grand gestures ][ social commentary ][ a desert ][ zombies ][ monsters ][ vampires ][ witches ][ werewolves ][ high school ][ college ][ slow sci-fi ][ political drama ][ arrangements ][ fandoms ][ catholic school ][ demons ][ futility ][ UFOs ][ unexplained mysteries ][ creepy things in small towns ]
Pairings
M/M or M/F for any of these. Will double.
> Sugar Daddy/Sugar Baby
> Politician/Escort
> Best Friend/Best Friend's Sibling (multiple plots available)
> Boss/Employee
> Addict/Sober
> Married/Mistress
> Spy/Spy
> [Your suggestion here]
Fandoms
OC/OC, Canon/Canon, Canon/OC. M/M or M/F. Will double.
> Star Wars
> Star Trek
> Blade Runner
> DC Comics
> X-Men
> Stranger Things
> Pacific Rim
> Harry Potter
> Annihilation/The Southern Reach Trilogy
Odds and Ends
> Cold War Russian spies living in America as Americans and working for the Kremlin.
> House of Cards style political drama.
> Vigilante crime fighters who used to be lovers and are now enemies.
> Supernatural hunters killing supernatural creatures with crossbows and shotguns. I have a character for this but no real plot.
> People with MK-Ultra conspiracy theory powers and the government officials trying to hunt them down.
> The young wife of an assassin finds herself widowed and on the run with the spy who killed her husband.
> Some type of teen pregnancy thing. I don't like writing for babies or kids but I've had this craving kicking around for a hot minute and I'd like to get it out.
> A guy falls for his best friend's older brother. An equal mixture of fluff and angst because I have lots of little ideas already.
> A kidnapping victim escapes their captors X amount of years after being presumed dead. This is more family oriented, very angsty and dark but we could throw some romance in.
> Stifled Catholic school kids behaving badly.
> Anything involving Halloween because it's almost that time of year and I love everything fall related. Let's be cute with cuter characters drinking hot cider in their scarves as they slowly fall in love.
> Something set in the 80s or 90s, MC is a hard rock front man who may or may not be quietly bisexual. YC can be a fan, a bandmate, his muse, whatever. I'd really prefer for this to be M/M, but could do a M/F/M small group if more than one person is interested. Plans include: lots of angst, drugs and the song stylings of Wolfmother. Let's plot!
> [Your plot here]
---
If you saw something that you liked, reply here or send me a PM! Thanks for reading c:
Last edited: