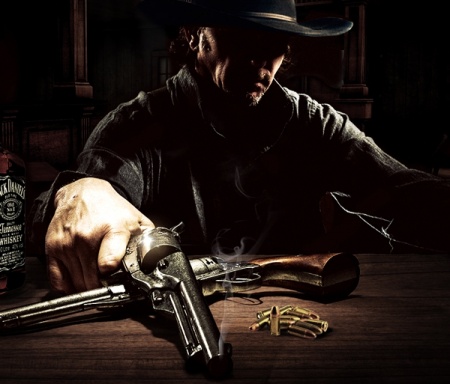 We are Lions in a world of Lambs
Original poster
Invitation Status
Posting Speed

1-3 posts per day, One post per day, 1-3 posts per week
Writing Levels

Intermediate, Adept, Advanced, Prestige, Adaptable
Preferred Character Gender

Male, Primarily Prefer Male
Genres

Fantasy, Scifi, Modern, Magical, Romance, Slice of life, Tragedy, Medieval, Fantasy, and Anime, Historical


So, I'm making this roleplay story; it's based in the not so distant future where the world's economy tanked so the countries we know today are shadows of their former selves. Well, the largest manufacturers of guns and weaponry; the U.S, Russia, France, England, China, Germany, Israel, etc have become battlefields for local militias and dictators. 15-year-old Dante Michael Bernhardt from South Africa dreams of a life at the top. A world without starving every day, going penniless and destitute each morning he awoke. These sobering realities helped shaped the man who he wants to ultimately be. A man of power, wealth and status. While he has the drive and ambition, he lacks contacts, bodyguards he can rely on to compete. But soon, very soon that is all about to change; The American gangs call them "Apache", the French refer to themselves as "Le Milieu". The Germans call themselves "Draufgänger", The British call themselves "Leviathan " Israel has yet to name themselves officially, though most call them the "Prophets"

The year is 2725; the strongest nations could not delude themselves any longer. They employ government sanctioned agencies such as BlackWater--and some countries employ children as old as 13 to fight in battlefields near and far. Dante was such an unlucky recruit. He fought against the Americans, or what was left of them anyway, and held his ground despite being only 14 at the time. The Americans were trying to seize an oil field in the Middle East, desperate for the oil-rich deposits there. But their outfit had been fitted with new, state-of-the-art technology brought it by the Russian Federation. The fact that a 14-year-old kid stood up to a squad of American servicemen, and gave them hell surprised a lot of folks. He didn't just have an aptitude for fighting, he was inherently good at it; ruthless even. But one thing stuck out like a sore thumb, he cared about the other children so when the roundup came around for new recruits--he'd take their spots instead.
​
Your characters, as I meet them will become my entourage. You may choose whatever background suits you; Navy SEAL, Army DELTA, SPETZNAZ, GSG9, SAS, etc. If you're not sure just ask me, I'll find a place for you.

​

This RP is a futuristic-Modern setting. Meaning that some things may have changed over the last century, but the more things change the more they stay the same. If it ain't broke don't fix it.

​

This goes along with rule #2: You have to know guns. It's a must. You don't need to be an expert or know every term but to decidedly follow what it is my character will be referring to, talking about or demonstrating--you have to have some gun lingo. I realize this may throw many off but hopefully, a few can stand to learn a thing or two about firearms--or make use of the knowledge they do have.​

All guns are legal--within reason. If you're carrying an M60; no way in hell are you also backpacking an M4 and RPG. Sorry.​

Have fun; if you have questions, PM and we'll get them sorted out!

P.S: I'm looking for male and female bodyguards!​
Okay, I certainly glad this is getting more attention! I look forward to working with you all to create a new and exciting world!
Now, I will apologize, my character sheets are being worked out; needless to say, they will be extensive and thorough. I like knowing who I'm working with and what their thought process might be in any given situation. It makes the characters feel more alive and visceral to me. So, without further Adieu, I will upload the Character template and tell you which sections are mandatory and which are optional. But expect it to be
m-e-t-i-c-u-l-o-u-s!

ValGalorian
Agent_Puncake
A
Agitated

Gremory

ShiroKiyoshi
Also, if you could name some goals your chars have, or could learn to have in the future of the RP--that'd help out a ton with me implementing them somehow. No char is 100% satisfied with the way things are right now--Heck--Even my character has goals which are apart of the overarching story. As a former soldier, he knows all to well war sells more product than any single manufacturer in the world. But the way things are, with conflicts brewing in small skirmishes in Liberia, Sudan, and much of the apartheid regime that runs much of the government in South Africa. Afghanistan and Russia are at it again, with the US sticking its nose in once more trying to get valuable resources in a more...covert way while Russia simply uses brute strength and a large assortment of conventional weapon systems. Tomahawk Cruise Missiles, Mil Mi-28 "Havoc" attack choppers, Chile and Venezuela are building up their forces--of course, terrorism has spread like a plague. Almost every major city; Berlin, Tokyo, Beijing, Paris, London, Dehli, Jerusalem, Ramallah, and so on have been struck by suicide bombers, and armed militants.
There's no going back; only forwards over spent hot brass and the bodies of the fallen that will forever haunt us. There is no backing out: if we want a world free of oppression, we must tear this old world down rebuild the dawn of a new age. There are no tricks; I'm tired of lying to others, and worse, myself. Clean water, pure, renewable energy. Although, this world as it is will never let it be! Let it be said that for every person we are forced to take out, every arms dealer, every drug lord that thinks that because they have money they have influence, let's prove them wrong! The blood on our hands from watching and abiding the dwindling of the will to fight on by a mass influx of military hardware. If this world wants a bad guy, someone to point at and say that's the bad guy--let that person then be me, myself, and I.
====================================================================================================================
Character Sheet!​
Last edited: