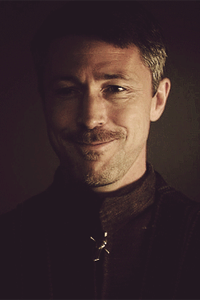 Magnificent Bastard
Original poster
Roleplay Invitations

Not Taking RP Invites at this Time
Posting Speed

One Post a Week, Slow As Molasses
Writing Levels

Adept, Advanced, Prestige, Douche, Adaptable
Genders You Prefer Playing

Male, Female
Playing Style- Passive or Aggressive

Usually aggressive, but can switch to passive if it makes sense for the character/scene.
Favorite Genres

Fantasy is my #1; I will give almost anything a chance if it has strong fantasy elements. Post apocalyptic, superhero, alternate history, science fantasy, some supernatural, romance, and a few fandoms (especially Game of Thrones) are also likely to catch my eye.
Genre You DON'T Like

Horror, western, pure slice of life.

The town of Varden slowly came into view to the north as the group of adventurers crested a hill. Bits and pieces of the town and the farmland extending to the north had peeked through gaps in the undulating land and the trees atop it, but details had been hard to gather with those glimpses in the low light of early morning. Now the full breadth of it all could been seen, bathed in the light of the sun finally cresting over the mountains to the east and illuminating more mountains to the west. A lazy river wound its way down the length of the valley Varden occupied, flowing from yet more unfriendly mountains to the distant north and down through the long miles of the lowland between hills, through miles of mixed farmland and fairly tidy stands of trees between them, then around the west side of the town proper before disappearing into hills west of the road.
The town itself was unimpressive compared to cities, spanning perhaps a mile in length along the river and less than that extended away from the water, but this was to be expected of a town called home by less than two thousand people. The buildings were mostly made of wooden walls, with thatch and tile roofs in roughly equal numbers, but there were a few stone buildings to be seen here and there. The largest and most obvious stone building was the small keep, unworthy of the name 'castle,' that squatted on a small hill right in the crook of the river's bend around the town. Aside from the town proper and the farmland beyond, the light of the sun revealed two further places of visual interest: a large stone structure built into the hills not far east of town, and some kind of tower across the river near the western edge of the valley.
Varden was an end of the road town in more ways than one: it was both the terminal point on the road that the travelers walked upon, by necessity given that it sat in a gentle little pocket of land between harsh mountains on three size, and it was a place few sought out and many sought to leave. Relatively large though it was compared to the villages huddled around the middle stretches of long roads that one would inevitably pass through getting from one city to another, the only traffic Varden normally saw came from traveling merchants and the caravans of wagons that came and went in harvest season. It was one of hundreds of such contained pockets of civilization scattered throughout the world, odd only for being an end point of a road on the maps rather than somewhere in the middle of one. The natural geography left it more isolated than the average farming town that supplied cities with food. From afar it looked quite peaceful, but hints of wrongness had already appeared to give the traveling adventurers advance notice that all was not well.
The band of thirteen disparate people who found themselves moving in the same direction, perhaps unwillingly in some cases, had all been held up by a common blockade: a large regiment of the Holtanian Army. A stretch of road and the wild land around it a few miles south and east had been taken over by the army and the travelers had been forced to wait, some for as much as two full days. The only information that could be pried from the scouts set to watch over the unwelcome visitors was that a large warband of Orcs from Tholkar had been found camped out in the hills nearby and the army was ordered to hunt them down and keep all travelers safe until the threat was cleared. By the time the commander of the regiment determined the threat to be sufficiently dealt with, it was early in the morning of the what would become the night of the full moon: the final and greatest day of trouble noted by the job flyer that had called the adventurers to Varden.
About ten minutes before the town came into clear view, a chill washed over the travelers. It was not just a matter of weather, and those with magical capabilities were able to sense that there was something arcane in its nature, but there was nothing more to be gleaned from the feeling. Moving back down the road, as tested by a hulking Orc who'd refused to say more than a handful of words to his unwanted traveling companions, did not get rid of the cold sensation. Whatever its cause, it seemed likely it was going to be with them for the duration of their time in Varden.
As the adventurers made their way down the hill and toward their revealed destination, another oddity presented itself: a Human male pacing back and forth across the road and muttering to himself, brown robes and long black hair fluttering with both the wind and his movements, fiddling with some kind of rope held between his hands. He stopped in the middle of the road and looked up at the approaching group with wide eyes.
"Oh, more adventurers!"
Though he was a tall and gawky fellow, his cracking voice made it clear that the speaker was not quite an adult.
"I thought no more were coming and Varden was doomed. None of the others have been able to do much, and I've finally figured out how to—"
The young man cut off with a squeak as one of the adventurers, the Orc, growled and made a rude hand gesture as he walked by. The Human moved as if to stop him, but then sighed and looked to the other twelve with pleading eyes, holding up both hands with palms facing outward in a silent request for them to stay where they were. The Orc walked with his back held straight, shoulders back, and with a confident swagger in his step... until he got about thirty feet past the Human. His posture suddenly slumped and he paused and looked around, then slowly started removing his armor and weapons. He stripped down until he was wearing just tattered linen trousers and no shirt, then picked up a wooden club from his pile of gear before darting off of the road to the east without even giving the other adventurers a second glance.
"Now, as I was saying, I've finally figured out how to stop that from happening. I think."
The Human cleared his throat and stood up straight, clearly trying to present a vision of confidence.
"I am Tanos Vir, one of Archmage Therios Fallenthrone's apprentices. The people in the town are, um..."
His attempt at confidence was marred by the way nervously chewed on his lip as he considered his choice of words.
"Possessed isn't the right word, but it will do. Possessed by some unknown force that makes them act strangely. Or, well, not strangely, naturally, which is even worse. By nature, people tend to be very..."
Tanos trailed off again, this time clearing his throat with an embarrassed look on his face.
"Well, let's just say people are not inherently good. There's some nasty stuff going on. Some people are able to resist the influence, but you'll soon recognize the glassy look most of the others have."
One of the adventurers, a Dwarf fellow who had introduced himself as Torgun Falsetooth, stepped forward and held up a hand. He wore black chainmail, like midnight on a moonless night forged into metal, and a mithril battleaxe hung from his shoulder. The Dwarf had red hair and a bushy beard to match, and even viewing him from behind it was obvious he was giving the young man a reassuring smile. There was always some kind of smile on Torgun's face though, as the others likely came to know from their days spent stuck together, and presumably he was just always in a good mood.
"Easy now, lad. Sounds like a mess. You said you've figured out a way to stop that?"
A Human male shoved forward too, by way of nudging his horse to carry him past the others. Sir Toleus was a lesser nobleman of the Mactian Empire, and with his long blond hair and piercing blue eyes he looked the very vision of a gallant knight. His frequently sour expression and attitude somewhat ruined the image, as did his regular rude comments about Alfhem and elves in general.
"Yes, enough with the babble. If you've got a way to protect us from this possession be quick with it and stop talking our ears off."
"Impatience is the mark of an incompetent man."
The stinging words were spoken softly and kindly, though there was a hint of a smile on the Orc woman's face. Kaltassa was dressed like a fabled barbarian queen, with layered furs and necklaces made of animal teeth and enough weaponry strapped atop it all to arm a half a dozen warriors. She hadn't spoken much to the others while they were stuck together, but when she did it was generally to offer gentle barbs or wise advice. Sir Toleus glowered back at her but said nothing.
"Um, yes, sorry, I have these."
Tanos held up a handful of thin lengths of rope about two feet long each.
"If I've done it right, wearing one of these tied around any part of your body should ward off the possession, or influence, or whatever it is. I almost got pulled in by it a few days ago, but I've been wearing one and haven't had any troubles since then. I can't guarantee it'll work, but it's better than nothing."
"That'll do."
Sir Toleus nudged his horse forward and snatched a rope from the young man's hand, then tied it around his forearm. Without another word he kicked his horse into a gallop and hurried toward Varden.
"I also have useful information."
Tanos did not seem particularly upset to be rid of the knight, but the others who'd been rushing forward to grab ropes slowed their pace.
These last three all hailed from Alfhem and had been the last to join the group camped in waiting for the Holtanian army to move. Thal and Tres were Elves, both tall and with the light brown skin Alfhem Elves were known for. It was unclear if they were brother and sister or a couple or just close friends, and any inquiries were casually ignored, but they had spent their time with the other adventurers regaling them with fantastical tales of the sea. A Human man who called himself Whalebones was part of their little group as well, but he'd spent most of his time watching Sir Toleus and giving the knight a humorless, gap-toothed grin whenever their gazes met. None of them said anything now, but they each took a rope and took their time tying them on. Kaltassa and Torgun follow suit.
"Best I can tell, there are three major problems. It's hard to say because the negative potentiality vortex has all the leylines in a tizzy and it's clouding my divination, but I felt three hot spots for sure when I looked for them while standing in the center of Varden last night, and each came with... a vision, of sorts."
Tanos cleared his throat and looked away from the gathered adventurers.
"I fear they may have been unintended visions of the future, may Zeinos and Kiliara forgive the accidental trespass. A girl spirited away to the west, dead farmers to the north, and missing children to the east. That's all I know. Be careful, and may the gods grant you speed on this horrible day."
The trio from Alfhem conferred quietly with each other for a few moments, then took off along the road. Kaltassa bowed her head to Tanos Vir and murmured words of gratitude before following. Torgun Falsetooth stood stroking a hand through his beard for a little bit before nodding.
"Well, that's damned messy indeed. Good work, lad, and don't worry yourself about the wrath of the gods. Had a pal who tried to sneak a peek at the future to win a game of cards, and the poor bastard turned to dust immediately. You've made it this long, that means the gods aren't coming for your head this time."
He reached up to pat the nervous fellow on the arm, and Tanos did indeed look reassured by the anecdote.
Torgun glanced back at the remaining six adventurers, giving them a grin and a view of the mithril canine tooth that gave him his name.
"Looks like everyone else has decided this is isn't the time for teamwork. Always like this on big jobs, I've noticed. The bigger the spoils, the more selfish we adventurers get. I'm looking to make this my last job though, retiring with the riches that'll come from it, so for once I'm gonna play smart. Any of you lot want to join me, work together for a while at least, you're welcome to it. No telling what trouble we'll face, and it's always good to have friends in a scrap, eh?"
Torgun gave them a wink and started heading down the road without waiting for a reply, but he strolled rather than moving in a hurry so they'd easily be able to catch him or pass him by as they preferred.
Tanos Vir frowned and eyed the remaining six adventurers.
"Uh, for what it's worth, I think the Dwarf is probably right about working together. I have a bad feeling that things are going to get very dangerous very soon. Not another vision, just a gut feeling. Um, and if you happen to need my assistance for some reason, you'll be able to find me somewhere along the main road in town throughout the day, after I work up a few more of these and make a sign to let any latecomers know their purpose."
He held out his hand, with about a dozen of the ropes still hanging from it, offering the protective gear to each of them.
A bird let out a trilling cry as the sun brushed over the nearby treetops, and the song was answered by many others in turn. Whatever was affecting the people of Varden seemed to have left the birds alone, at least. Whether that was a good thing or not was up for interpretation, but Tanos Vir looked decidedly worried as he glanced up at the trees. It looked to be a beautiful day, but the pervasive chill they all still felt remained an uncomfortable contrast to the quaint vision of Varden spread out before the adventurers. This day, just this one day, was all they had to save the town from whatever mysterious evils threatened it, and the seconds were already trickling away like grains of sand in an hourglass.