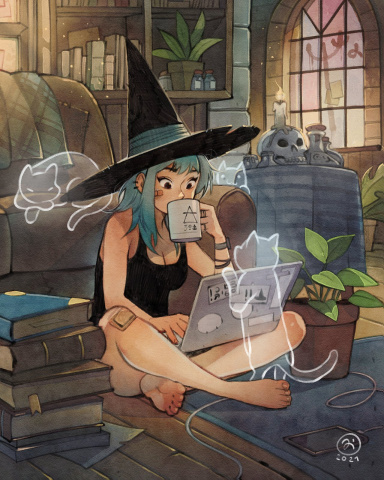 Moon Child
Original poster
LURKER MEMBER
FOLKLORE MEMBER
Invitation Status

Look for groups
Looking for partners
Posting Speed

Multiple posts per day
1-3 posts per day
One post per day
1-3 posts per week
One post per week
Slow As Molasses
Online Availability

My schedule shifts often, but I am normally available after 6 PM, some days it'll be all day long!
Writing Levels

Intermediate
Adept
Adaptable
Preferred Character Gender

Male
Female
Genres

Fantasy, Modern Fantasy, Modern, Magical, Romance, Medieval, Sci-Fi, Thriller.
*~

Once Upon a Fairytale

~*
Fairytale started long before any of us were born, or even thought of. Fairytale started in the 30's by an unknown creator and has grown into being the largest, most dangerous, empire for criminal's this world has ever seen. Taking the once bright a cheerful characters from children's books, and making them fit into their own sick nature. Fairytale is home to Princes, Princesses, and the supposed 'good' guys that once filled the pages of books, and imaginations of young children. Fairytale has forever changed the way people see Princes like Prince charming, and Princesses like Snow White, because these damsels in distresses, and knights in shining armor have come to take away pieces of history, and prized positions.
Though a reacting force has come to light, with the potential to take down Fairytale, this force is called Black-Cauldron. They have grown to become strong, the strongest force that can break the walls of Fairytale, and ruin everything they worked for, but Fairytale isn't going down without a fight. Seeing a government force come to power, Fairytale has worked hard to continue their operations and destroy Black-Cauldron…


♠Valentina♠
T

hings still weren't how Valentina wanted them to be. Her mother was sick in the hospital with stage four cancer, and her father had been buried two months prior to today. She laid silent in her bed looking to the ceiling in thought. She was completely lost in her memories, hopes, fears, and work. Work. The one place she resented most of all, and she wasn't talking about the Herbal Shop, she was talking about Fairytale. How she despised that place, not the people she worked with, just the place in general. The place that had ripped away her freedom, the place that made her scared to even leave the comfort of her own home. The place that knew all her secrets. She sighed and pushed the blanket down past her waist. The coolness of the autumn rain filled the air and touched her skin, sending shivers down her spine. She dragged herself out of bed and into her attached bathroom. She turned the knobs of her bathtub and let the hot water, of the shower, steam the room. She than undressed and stepped in. The shower always seemed to clear her mind and get her head in the game. Afterwards she grabbed a towel from a nearby rack and wrapped it around her body, and proceeded to get ready.
After finishing up getting ready, she made her way into her kitchen. Valentina had lived in this house since she began her work with Fairytale, mostly because working with them put enough money in her bank account to buy the entire block out. However, that was not advised because that would draw more attention to her than need be. Pulling open her refrigerator, and pulled out the gallon of orange juice she had bought a week earlier. She poured the vitamin D enriched liquid into a tall glass cup. She then sipped the juice, as she moved to her front door. Opening the oak wood door, she bent down and picked up the newspaper. Valentina wasn't one to read the paper, but ever since Fairytale started to make the headlines indirectly, she monitored them to keep ahead of what the public knew. Looking up at the sound of a bike bell, she smiled at one of the local teens, who seemed to develop a crush on her. She waved, and went back into her house. She than looked at the front part of the paper. Fairytale hadn't made news, but they would sooner or later. It had been a month since their last heist, and Valentina knew that their little 'vacation' was merely that a vacation, and they soon would be back in action.
Ever since the organization found out that they were being stalked by a section of the government called Black-Cauldron, everyone was in hiding or acting as if their cover lives were their real ones. Personally she hated it, she hated hiding, though she knew this was what she had to do. Hearing the alarm on her phone blare, she knew it was time to head over to the Herbal shop, though just as she grabbed her black bag and car keys, she heard the sound of her notifications. Looking down at her phone she read a text.
Vacations over! The Marie-Louise Diadem, Louvre in Paris.
-Unknown number
Valentina sighed. "Here we go again." She said allowed. She than put her bag back on the coat rack, and then grabbed a brown satchel. Along with her bag, she grabbed her bike helmet and made her way to her motorcycle. Straddling the iron horse, she brought the engine to life and made her way out to Big Ben. Most people didn't know that Fairytale lied under the Thames River. Just as she was about to cross the bridge, she took a right and into a parking lot. Going behind a building, she descended a ramp to a small wall with a scanner. Taking her wrist, with a small invisible inked barcode tattooed on it, she scanned it. The small wall opened up and she rode in, making a sharp right and parked her bike next to some cars. Getting on and putting her helmet on the seat, she made her way to a small steel door. She scanned her wrist again and entered. Upon walking through the door she heard the greeting designed just for her.
"

Welcome, Flynn Rider.

" The angelic voice sounded throughout the entrance room.
Valentina than went through another door, which opened up onto the main lab, full of computers, and large hologram of a globe that also was a computer. Walking up to a desk with a crown engraved on the side, she smiled. She slid into the chair and started to research the Marie-Louise Diadem and the Louvre in Paris.
Interactions: None
Mentioned: None


†
Xander
†
I

t took five minutes and thirteen seconds to run his morning mile, Xander could have ran longer if it wasn't raining. Opening up his front door, he walked in and shut it behind him. Looking around at his house, he sighed. These past few years were hard on him, considering the late nights, the missions, and the constant weight on his shoulders to catch his wife's killers. It was exhausting to always work, but that is what his life.
Finding his way into his bathroom, he started his morning routine of showering, dressing himself, and having breakfast. Taking a seat at his dining room table, he looked out the window. He started to think about his late wife, but at the same time he was tired of doing things for her, he wanted to do things for himself for once. He liked his job at Black-Cauldron, but he needed to find a new muse to continue going on with it. It had been a few years since his wives passing, and well he was perfectly okay now. It hurt, but it was an okay pain, a reminder of where he had been and what he had gone through. Sighing, he ate his breakfast.
After sticking his dishes in the sink, which he planned on cleaning later, he walked to the door and grabbed his jacket, wallet, and keys. Leaving his house, he walked to his car and got in. Starting the engine, he drove away from the curb and on his way to Black-Cauldron. It would take a few minutes to get to the office, stationed at the 30 St Mary Axe. Which gave Xander some time to think about Fairytale. Who were they? Where were they? He still was unsure of that. No matter how hard they tried, Fairytale covered their tracks way to well. He sighed, every time they got close Fairytale slipped from their grasp. He shook his head and paid attention to the road again.
Arriving in the parking lot, he parked and took his things inside. Walking through the boring and plain lobby, he pushed a door open that led to another one requiring a key card. Taking out his card, he swipe it and entered the elevator. Pressing the button that read "BC13," and went up to the tip of the building. The elevator stopped, and Xander swiped his card again to prove that he belonged on that level. Walking into the open office, where the walls were just glass windows. Walking straight down the hallway, and then went into the far right office, he took a seat and looked through the computer files to see if he got any hits on Fairytale. Nothing, he sighed and let his face fall onto the desk.
Interactions: None
Mentioned: None
​
Last edited: