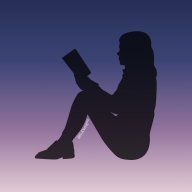 Always looking to write
Original poster
Invitation Status

Looking for partners
Posting Speed

1-3 posts per day
One post per day
Multiple posts per week
1-3 posts per week
Writing Levels

Intermediate
Adept
Advanced
Prestige
Preferred Character Gender

Male
Female
Primarily Prefer Female
Genres

Fantasy, Historical, Magical, Romance (usually within other genres), Dystopia,.

Welcome!
Hi there! My name's Vive and I'm in search of an extra role play or two. Take a look below and, if you're interested, PM me if you'd like to chat/organise something!
About Me:
I'm 25, so an adult member. I've been roleplaying for about eight or so years now despite only being on this site for five
I must admit I do prefer playing female characters, I don't mind doubling up and playing secondary male characters
I prefer MxF mainly, but don't mind secondary characters having other pairings
I love writing in extra detail - but I will match my partner's writing length. I'm just starting to break into smut. I'm still trying to become comfortable with it and if it is going to be an element, I'd prefer it to be in PMs. Otherwise, I don't care about it being implied and write some steamy stuff, but I prefer to skip any sexual scenes
That being said, I do prefer to roleplay with other adult members, just in case!
You can expect a response from me every day or every couple depending on life outside of the site, so long as I'm not feeling creatively drained. If anything changes, then I will message you and let you know otherwise
I won't poke and pester for a response, but I will message if I haven't heard from you in awhile. Both to make sure you're okay and to check you're still interested in the roleplay
I don't bite! So please feel free to chat and talk to me about everything and anything - I like to make new friends!
What I'm looking for:
Writing samples - please do take a look at the roleplays I'm in at the moment too. It's best to make sure we're compatible and comfortable with each other's styles!
I'd appreciate proper grammar and spelling. I'm not going to be an arse about it, but please be adept!
No one-liners or single paragraphs. Two/three paragraphs would be appreciated so I have something to work with
If you're not interested in the idea, the plot, or lost interest during the roleplay - let me know! I won't be offended. Communication is key. If something comes up or you're struggling creatively, again - let me know! Just so I can either help or know where you've gone
If you have ideas for plots or planning, let me know, I love to collaborate
Pairings:

Medieval
Prince/Lord x Peasant Girl
Princess/Lady x Peasant Boy
Prince x Princess (Any idea: arranged marriage, warring kingdoms, hate-to-love plot etc.)
Pirate Ship Captain x Stowaway/Royalty/Female Sailor
Historical
French Resistance Member x Nazi Officer
Soldier x Nurse
Mythical/Supernatural
Werewolf x Werewolf
Vampire x Vampire
Supernatural Being x Human
Supernatural Being x Hunter
Werewolf x Vampire
Siren/Mermaid/Selkie x Sailor/Pirate/Royalty
God x Goddess
God/Goddess x Human/Demi-God
Fae/Seelie
Demons
The pairings in
BOLD
what I'm particularly craving at the moment. That being said, I'm open to anything at the moment! If you have any ideas or your own cravings that aren't mentioned on the list, send them my way and we can think of something together!