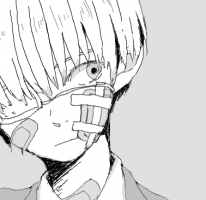 The dashboard melted, but we still have the radio~
Original poster
Invitation Status
Posting Speed

Speed of Light
Multiple posts per day
1-3 posts per day
One post per day
Online Availability

All the time, hueh.
Writing Levels

Intermediate
Adept
Advanced
Adaptable
Genres

Anything. Depends on my mood.



~~

For now I know-
It was cast here from the Naught.
The Naught, the Naught,
The deadly rot.
Oh- my mind reels at the thought
Of the Blood Fountain.

​




Ok so just please try to post sometimes, that would be awesome thanks.



- Semi-realism preferred; the time period is loosely based on Victorian England, so a character that reflects this would be recommended.


[fieldbox="Main Characters, white, dashed, 10"][bg=#404040]1. The Artificer:



Name

: Dominic Tisher

Age

: 23

Appearnace

:

Dominic is a tall, lanky, and awkward presence. He had dark, thick hair, pale skin, dark eyes, and is almost always seen wearing a vest. He's rather attractive, in a dark, sleepless mad scientist kinda way.

Dominic wears his glasses only when reading.

Brief History

: Dominic studied to become a scientist, and is attempting to find a cure for the Mottle.

His family life was normal, although his parents were rather poor, and his mother recently began to show signs of the disease, furthering his need to find the cure.

Personality

: Dominic is clumsy, although endearing. He easily panics, and is afraid of the dark.





2. The Slayer:



Name: Lucien Fulbright
Age: 16
Appearance:

Lucien has bright grey-blue eyes, and light blonde hair cut in a straight-across bob, reaching just slightly past his chin. He is very sensitive about people touching his hair, for personal reasons.
Lucien wears iron armor that he fashioned himself. It is composed of several main pieces: Two shoulder-guards, a chest-plate made of square-shaped bricks of iron chained (three rows of vertically-aligned chains) to a belt upon his shoulders, with identical square-shaped metal plates covering his shoulder blades. Finally, underneath a dark-colored cloth shirt, several make-shift lengths of chain run along his body, and his groin is protected by a similar metal square attached to two elongated chains, hidden by his shirt.
Covering all of this is a long dark cape. Peeking out from just beneath this cover, one might see a necklace, to which a large, strange vial filled with a reddish-magenta substance is attached.

The secret to his powerful attacks comes from his impeccable timing and the blessing he received when he was a babe from the guardian of battle, Eras.

History: Lucien was the offspring of a nobleman and a common woman whose doomed love was never meant to be. Forbidden by society, the two lovers left Lucien with his uncle, and left the city only to die just outside of the walls. Lucien matured quickly, and thanks to his uncle's books, was very well-educated.
Then came Scarlet Tuesday, where the enraged beggars and low-class commoners revolted against the dominating bourgeois- to which Lucien's uncle belonged. Eight homes were set alight by the angry people triggered by the refusal of the rich to aid the families sick with a disease called the Mottle.
Lucien woke up with an axe held over his head, and while his house was not burned down, he was kidnapped to be held for ransom.
Lucien just barely escaped by praying to Eras, who 'possessed his senses' and made him fight and kill the men keeping him hostage. Since then, Lucien felt the need to fight.
He left the city (making it further than his parents did), and became the proficient warrior he is today. Personality: Lucien is an incredibly sweet young boy, a fact which contrasts intensely against his incredible fighting ability and rather merciless behavior mid-battle. He can be melodramatic at times, distant to particular people, and cries with little provocation, and often. His temper tantrums legendarily end with him isolating himself from the subject for as long as possible then attempting to apologize by either cooking a large amount of food, or crying until he is noticed by senpai.
So pretty much, despite his occasional badassery, Lucien just can't deal. Likes: Sweets, forests, kind people, fighting, books, having a goal.
Dislikes: Emotional conflict, mean people, when people get hurt, death. Weapon(s):
PENDING. Probably something an old military scythe like this:

Or a Victorian small sword.





3. The Mad



Name: Cecelia Grant
Age: 21
Gender: Female
Appearance:

She's short and slim and usually wears strange clothes... some of which she has made up on her own (looking sort of... steam punk-ish?). She seems like quite a normal girl at first glance...

Personality: At first, she is very quiet and sweet. A tad shy but always able to get on other peoples good sides. She doesn't make enemies so easily... unless you truly know her and lived to tell the tale. History: She's been checked into psychiatric wards a few times but has managed to get out just as quickly as she has gotten in (since when she is in she acts usually sweet and normal... they let her go quite quickly. Even if they are skeptical, her sweet words persuade them to let her go). She knows how to manipulate, but with her condition... once she's insane, she has trouble switching back quickly when she needs to. But once she has calmed, she is normal again. She usually wanders the streets to look for victims to 'play with'...




Gemini



4.

The Executioner

Name: Hans
Age: 25. Older than Marcel by exactly 3 minutes.
Appearance:

History: Personality: Likes:
Dislikes:

Weapon(s):

5. The Medium

Name: Marcel
Age: 25
Appearance:




[/bg][/fieldbox]



[fieldbox="The Four Pillars; The Guardians, white, dashed, 10"][bg=#404040]

1. Aione and Exon:
One entity- four arms, four spears, and four eyes.
It speaks with two voices- a young girl and boy. It is the

Guardian of Life and Death, Fate, Creation, and Destruction

. 2. Lilios: A smart-looking man, always seen with a faint glowing 'ember' in his chest. He has short, even-cut silver hair, sharp, silver eyes, and a white robe.

The Guardian of Light

- he was once a mortal man. 3. Eras: A determined, large-eyed young man wearing armor and usually posed looking to where the sun rises. The

Guardian of Soldiers and Battle

. 4. Luethia: A blonde young woman, holding a flame in her hands. She is the

Guardian of Humanity

, and the first to fall.

[/bg][/fieldbox]

Put the text in your Updates tab in here!
(( Quick note: Feel free to make up random places, events, and characters as you go along. The lore of this world is rich, and your contributions will only enhance this. ))
[fieldbox="Dominic Tisher, black, dashed, 10"][bg=#404040]
He treated the streets carefully, always one black-booted foot in front of the other, so the two peds wouldn't become jumbled among the darting bat-shadows of rats, the stumbling shoes of hollering men, and the horse hooves, drearily pounding the rain into cobblestone vibrations. It was a particularly busy late afternoon- the men had begun their daily congregations before the taverns, and the setting sun failed to mask the starting of a merry blush on their cheeks.
Streetlamps wavered to life, and were instantly drowned into oblivion by the red light of the dying sun. It was a final, water-color goodbye, and it made his heart ache oddly from the horizon of the twilight alleys the scientist traversed. He was well-versed in these dark routes, in staying away from where the rats followed the man, and where the man followed the ale, and this blue route today, an oceanic wasteland, was one that he knew would faithfully lead him home to the murky depths of shelter. Such passes were home to the gulls, scavengers, the beggars. They begged him shrilly for a turn of the cheek, a shiny coin, "Aye, mista'! Alms fo' a desperate woman? Maybe more?" Although sirens these women were, he would not alter course for them. Dominic was a man of few vices.
"

I can't.

" Was his incantation against the heathens.
He was not wholly a saint, although his pearly-cheeks and dark beauty gave him the opinion of innocent. He was a mild Dorian Grey, though the dark, narrowed eyes, and low brows (an overall dark beauty he had about him) somewhat broke the comparison.
Usually it would be the research that would harken the sleeplessness that caused this visage, but today it was the wish-wash of feelings he had for the rain that held his downward gaze, and in the soaked body, where muscle-to-muscle he trembled, he could feel the cold of it nestle like a scalene beast in its lair. The wet strands of hair that clung to his forehead led the rain to the furrow between his thin, black brows, where daily stress had carved its mark.
He could hear the tapping of feet behind him, and suddenly anxious, he craned his neck to look behind him. It was a vain effort- he could see nothing in the sudden bubbling fog that curled its way into the city, as if a witch was weaving a spell in her cauldron somewhere near-by. He turned back ahead of him, this time looking above his feet to study the distance between him and his hermit-lair. It wasn't far.
Step, step, step. There it was again... The foot-falls echoed like thunderclaps in the alley, ricocheting off the grey stone buildings, and suddenly Dominic felt the houses around him draw closer, ringing his neck like the steady hands of a killer. The stone was drowning him, he was a beached whale on a cobblestone shore, there was a hungry, hulking dragon slithering over his gills. He broke out into a run, rushing to escape the strange stepper, and his masking cannonballs of salty rain.
Dominic's feet suddenly became a hundred in two- the poor body possessed all the grace of a centipede, and his legs faltered and jumbled together. With a splash, Dominic dropped to the ground all weight, like a sack of potatoes.
[/bg][/fieldbox]
Last edited: