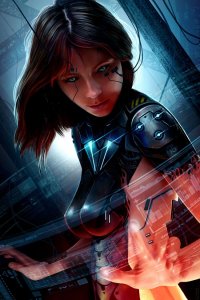 The Murrstress
Original poster
Roleplay Invitations

One on One Roleplays
Posting Speed

Several Posts a Day, A Few Posts A Day
Writing Levels

Adept, Advanced, Prestige, Douche, Adaptable
Genders You Prefer Playing

No Preferences
Playing Style- Passive or Aggressive

I'm fine with doing both, but it depends on the situation and how comfortable I am with the RP, plot, or subject matter of the RP.
Favorite Genres

Scifi, Fantasy, Modern, Magical, Horror, Noir, apocalyptic, Grimdark, yaoi, yuri, anything really.
Genre You DON'T Like

Uhhh..... That's hard.

I had a habit when I was younger of falling in love with either, my exact opposite or someone who was older than me.

It always ended badly, and yet, I never understood it until I realized how different we were.

Anyone ever done that? Find their opposite?