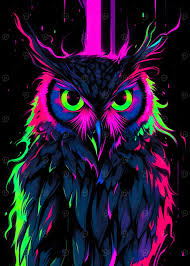 MOTHER OF OWLS AUTUMN
Original poster
ADMINISTRATOR
MYTHICAL MEMBER
Posting Speed

1-3 posts per week
Slow As Molasses
Online Availability

10AM - 10PM Daily
Writing Levels

Adaptable
Preferred Character Gender

Female
Accepting New Characters:
TAKING CHARACTERS!
NO MORE ASSASSINS, THIEVES, OR BOUNTY HUNTERS PLEASE!
Posting Expectations:
Frequent posting or you might be left behind. Characters CAN catch up!
Rating:
R
For potential. >:D
Genre:
Space Fantasy Western
Atmosphere/Mood:
A little bit of everything! Fast paced fights, drama, comedy, and fun!
THE STORY
With the discovery of a new solar system with habitable planets on the very outskirts of the solar system, many have ventured out to claim property, lands, and even power. Being so far out away from civilization, it's as good as the wild west. Of Cowboys and Kings, there is money to be made and empires to grow!

Careen Calliente is one of those ambitious people. With one infamous family history to try and forget, and a lot of cash to back her up, she intends to build an empire from the ground up. She's purchased a huge amount of land on the planet Moraz9 and has deemed her Queen of her new country. ...Now all she has to do is convince people to become her followers and protect her land from other unsavory individuals that are starting to get the same ideas.
THE STYLE
Major blend of sci-fi, western, and fantasy. This IS a high tech sci-fi universe, but being on the "outskirts" you'll see a lot of poor people with shitty tech and gobs of western style. The fantasy rolls in with the new world people are trying to colonize and the "dream" fantasy styled empires. I am aaall for people mixing fantasy style and scifi style races. >:D Why the hell not.
THE BIO SHEET
Just copy-paste and fill out the simple sheet below and you're accepted. You don't need bio approval, and in the tiny chance something might be wrong, I'll just let you know.

BIO SHEET

[noparse]Character Name:
Gender:
Job/Role:
Age:
General Appearance:
Current Goal/Purpose:
General Personality:
General History: [/noparse]
CHARACTER CAST

Careen Calliente: 28/F Has purchased huge amounts of land and intends to be a Queen. She just needs suckers citizens.
Wesley "Wes" Colton: 27/m Frontier Marshall/Bounty Hunter on a quest of righteous justice.
Annette "Anny" Walters: 26/f Singer, Singing for living!
Klaani: 24/f alien, Assassin/Criminal just trying to survive.
Orlando 'Ochitoru' orain: 29/m vampire like alien, Renegade and Rockstar making a living
Misa Kional: 25/f Engineer who gets in trouble for her gambling habit!
Celon: 28/m alien, Vigilante Assassin who is out on the job.
Garrik Tulokiir 26/m Native of the planet and determined to protect what's his.
Maxwell Dillon: 28/m Gun for hire, technically dead and looking for his killers.
Varkas Turgan: 28/m Thief & Pilot seeking employment and wanting to repair his voice.
Travis: 21/m Tech & Lunatic who is out on the run and looking for work.