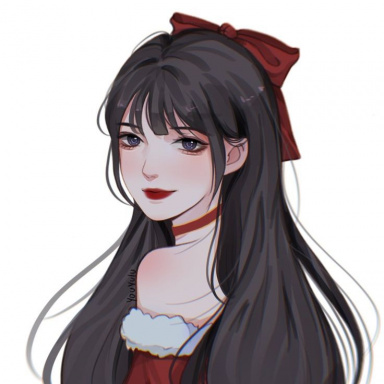 Loveless Purity
Original poster
Invitation Status
Posting Speed

One post per week
Online Availability

WEEKDAY : Hardly online since I might be at home around 8 P.M. WEEKEND : Higher chance to be online. Can still handle OOC, but IC post needs more time
Writing Levels

Intermediate
Adaptable
Preferred Character Gender

Primarily Prefer Female
Genres

Fantasy, Modern Fantasy, Adventure, Action, Supernatural, Magical, Medieval

[tabs]
[tab=overview]
THIS RP IS OFFICIALLY

ON HIATUS
THANK YOU FOR EVERYONE WHO HAS THROWN CHARACTERS AND DO THE BEST BY REPLYING UNTIL THE END
IF SOMEHOW I MANAGE TO MAKE THIS RP RISES FROM GRAVE, I WILL SURELY INFORM YOU GUYS, ESPECIALLY THOSE WHO STAY
THANK YOU AND HAVE A GOOD DAY

​
Best Regards,
Azula​
PERICAN ALBOSE ODERHAM, The Famous 'Mad' Scientist, was living by himself in the middle of secluded forest, far from the crowd of men and the sound of chatters. He brought himself away from the citizens because he needed to discover something, he was making something unacceptable in the society, he was trying to make a... child.
Years went by, he made a lot of mistakes, some of them even... inhuman. Perican didn't stop, he tried and tried until one day when he was completely turned 40, Perican finally found a way to made a child. It was not perfect, but it breathed. It was not a normal human, he must honestly admitted, it was more like a hybrid. Though it had all of the organs and body parts a human should have, some of its body parts were abnormal because Perican could never made a child only with human DNA, he must used animal DNA as well. Perfect or not, Perican finally made a child.
He named it as ASTER, she was a snake hybrid with snake hair as her notable feature. However, Perican saw lot of mistakes on Aster, so he decided to 'disassemble' her. He wanted to imbue her with abilities just like her animal parents. Another experiments commenced and two years later, Aster finally completed. Still couldn't separate her from odd feature, but now Aster was given special abilities.
One was never enough, Parican made another hybrids. The more he made, the more he polished up the hybrids. Aster, the origin hybrid, couldn't accept how her creator made her 'siblings' more perfect than her. Jealousy and hatred grew in a flash inside her mind and heart. No night passed without her thinking how to exterminate the new hybrids and took Perican's love only for her.
Another years passed by, Perican grew old and old. He didn't make anymore hybrids for he thought having 8 hybrids, including Aster, was finally enough. He had reached his life purpose, so he had nothing to regret when one day he must left the world. To protect his precious discovery, Perican wrote down the nearly perfect recipe how to make hybrid in one book, locked it inside chest and hid it right under the house. Aster... saw... everything... and she finally had the perfect plan.
Things were going normal as it should be until one night, Aster decided to run her organized plan. She made poison to make Perican slept forever, not dead, just slept until he was given the cure. After that, Aster took the hybrid recipe along with Perican's sleeping body. Aster ran off, disappeared into the darkness and left the rest of hybrids alone without any clue.
Next morning, the remaining hybrids gathered and decided to find Aster before she did something awful to their 'father', Perican. They didn't know a thing about the recipe, but one thing for sure, they knew taking away Perican was the first step of her evil plan.
Hybrids are half-human half-animal who are granted by special abilities just like their animal parents. They will also have their animal parents' body part. Though it is usually only small body part, it can be seen clearly and people will know they are not normal as soon as their eyes catch the hybrids' notable animal feature. When Perican made hybrids, they were varies in shapes and ages. He could make 10 years old hybrids, also make 50 years old hybrids, Perican just needed to customize the human DNA. Because of this, hybrids are ageless, they won't die because of old age, but they aren't immune to death. It takes more than old age to kill hybrids and it takes more than just a light scratch to make them bleed. Still, they can die, they aren't immortal.
Hybrids have enhanced five senses, slightly surpass normal human. Paired with special abilities, hybrids can actually turned into killing machine. It needs an appropriate hand to handle the hybrids for hybrids can be used for good and bad. They tend to obey their creator, the first person they sees just like 'mother' to newborn. However, as time goes by and as their personalities develop, they can turn their back from their creator. The bond between them is one of the keys to change hybrids' behavior.
When hybrids were born, just like babies, they can't talk and walk. They need to learn, thankfully they learn faster than normal. It takes only about five days to teach them how to talk, another five days to teach them how to walk. In about one month, they will already know the basic knowledge about being human. The next months and years are for them to develop themselves.
Hybrids never went outside of the forest because Pericen forbid them to do so. Why? Because Perican was afraid how the world will react, he didn't want to share his wonderful discovery to the greedy world. He kept it to himself for years. So, the hybrids have tiny knowledge about the outside world. They have only met their fellow hybrids and Perican which means they don't know how the world will label them as 'freak'. The outside world doesn't know about their existence as well. Even though they know that Perican was making experiments in the forest, no one really wants to know about it. They leave Perican alone with himself, thinking that the mad scientist is a bad luck and keep their distance away from him.
WE ARE THE REMAINING HYBRIDS, the younger siblings of Aster. Though we have no clue about what is she planning, we know it clearly that her intention is no where near goodness. After the night she took our creator, our father, we decided to step out of our comfortable house and seek Aster, bring her and Perican back to the forest. That is our main goal, but little we know, something bigger is coming our way at the moment we step out of the house.
I will discuss the story with you, don't worry, but my words are final.
CO-GM
@Karma200
​
[/tab]


[tab=rules]


[1] Able to post at least ONCE A WEEK. I want to keep the story going and slowpoke RP will make the players bored easily. It will lose the interest faster. But worry not, my friends, RL comes first. Just give us a notice and you will be good ^^

[2] NO ONE LINER. One paragraph is a must! Do not just 'answering' other's post, keep it going to by giving other something to work on. No excuse, more is better, still quality over quantity.

[3] PROPER GRAMMAR AND SPELLING. It helps us understand what you're talking about. Doesn't need to perfect for I am not, English is not my first language, but at least it is understandable. I believe you don't want to make your fellow players poke their eyes out when trying to understand your post.

[4]

DEDICATED

PLAYERS, if you finally decided to join this RP, please don't leave us without notice. I know life happens, just tell me and we will wait for you. Just don't suddenly being inactive for 2 weeks or more without telling us, we need you. We work together, every single player here will give their own influences. You should know how important you are here.

[5] CREATIVE! I always encourage my players to be creative, even to small details like name and image. Also helps us to make the story stays interesting. Ideas are the most welcome here. [6]

RESPECT

each other and be

FRIENDLY

. No OOC drama please ^^

[7] POST AFTER AT LEAST 2 PEOPLE POSTS. This will help people to keep up with the IC and avoid turning the group RP into one on one RP.

[8] No sexual interaction, keep it FADE TO BLACK or bring it to PM.

[9] Do COLLAB WHEN NEEDED. This collab is not necessary, if you don't want to do it just slow down your pace a little bit. You can post your full collab and put it on spoiler.

[10] ALL IWAKU RULES APPLY.

[11] Further rules can be added according to the situation.

​

[/tab]
[tab=cast list]




(20-23)


@Azula
"]Oderham's Little Ones [SIGN-UP]Belethia's Full Profile[/URL]


@Karma200
"]Oderham's Little Ones [SIGN-UP]Nyla's Full Profile[/URL]

(16-19)


@sleepingxdragon
"]Oderham's Little Ones [SIGN-UP]Alastor's Full Profile[/URL]


@Mage Clawhammer
"]Oderham's Little Ones [SIGN-UP]Oran's Full Profile[/URL]


@CynderTheDragoness
"]Oderham's Little Ones [SIGN-UP]Sorena's Full Profile[/URL]

(12-15)


@firejay1
"]Oderham's Little Ones [SIGN-UP]Jack's Full Profile[/URL]
@ResolverOshawott
"]Oderham's Little Ones [SIGN-UP]Cazenna's Full Profile[/URL]

​

[/tab]

[/tabs]​
QUICK NAVIGATION
[URL]https://www.iwakuroleplay.com/threads/oderhams-little-ones-sign-up.124533/

SIGN-UP THREAD

[/URL]
|

"]Oderham's Little Ones

PLACES

[/URL] | "]Oderham's Little Ones

IMPORTANT NPCS

[/URL]

|

[URL]https://www.iwakuroleplay.com/threads/oderhams-little-ones-ic.125339/#post-2595124

CHAPTERS

[/URL]
[URL]https://www.iwakuroleplay.com/threads/oderhams-little-ones-ic.125339/

IC THREAD

[/URL]
THIS IS THE OOC THREAD, PLEASE DON'T POST YOUR CHARACTER HERE


THIS RP IS OFFICIALLY

ON HIATUS
THANK YOU FOR EVERYONE WHO HAS THROWN CHARACTERS AND DO THE BEST BY REPLYING UNTIL THE END
IF SOMEHOW I MANAGE TO MAKE THIS RP RISES FROM GRAVE, I WILL SURELY INFORM YOU GUYS, ESPECIALLY THOSE WHO STAY
THANK YOU AND HAVE A GOOD DAY
​
Best Regards,
Azula​
​
Last edited by a moderator: