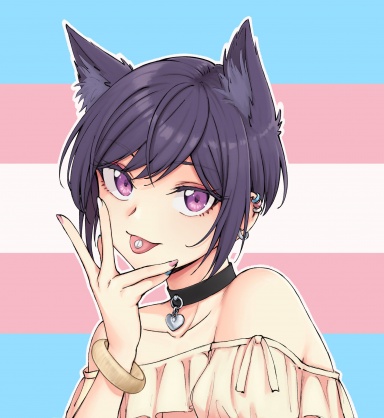 Useless Goddess
Original poster
FOLKLORE MEMBER
Posting Speed

One post per day
Multiple posts per week
1-3 posts per week
Writing Levels

Intermediate
Adept
Adaptable
Preferred Character Gender

Female
Transgender
Genres

Yuri, Magical Girl, High Fantasy, Sci-fi, Ray-gun Gothic, Mecha, Steam punk. Scifi Apocalyptic,
Lumina had shared it's host's curiosity about the strange lack of predators among the ruins, but unlike Ratty, it had the ability to find the reason! Well... Sort of anyway, without direct access to whatever the source was it couldn't work out specifics, but there was enough magic in the air for it to analyse and make an educated guess, which it was finally ready to share.
"Magic is... Keeping animals away... Similar to the shroud, but different... Weaker? I am unable to tell where it is produced, likely... Lower down".
Lumina also didn't know why it wasn't affecting humans, perhaps it was breaking down like the golems encountered so far, or it was also possible that the shroud was the one that was broken, either way there was no way currently to reach the source at the moment.
"Perhaps... Don't eat this one?"
Lumina suggested... Was that possibly a joke? The mostly monotone voice made it hard to tell.

"Skilled people are easier to acquire than it might seem".
Lumina commented, producing an image of Lizzy, the stone had a decent opinion of it's host's first follower, first as it had no doubt Ratty would acquire more.
Lizzy was indeed a good example, she was a mage, a title that seemed to hold some level of prestige, and yet she was willing to live out in the forest, even if she DID prefer a good bed, it was also likely that she could know enough about society to know how one would go about acquiring more skilled people to aid the nest, or at least a place to start looking.
Speaking of which the lizard woman in question was currently staring intently at several of the warm stones, while a few of the rats had apparently decided to be helpers and were bringing more that had been laying around, as well as several other seemingly random things, it was mostly the younger ones but notably one of the older rats was watching over things.

"More warmth!"
The rat that had reported the findings declared, able to realise that yes, even while inert the rocks were likely the same thing, and could potentially be somehow made like the others, it may have been simple logic, but was logic nonetheless, notably logic that wouldn't normally be used in the rat society, things like logic and critical thinking were generally saved for survival.

The announcement of something important from the Rat that had brought them to their new home was enough to gather the vast majority of the rats to watch, though it seemed like half of the ones assembled were merely there because everyone else had gathered, with some already getting distracted by food or play.

The response to the transformation was delayed for a second, but not much longer than that as a cacophony of squeaking filled the room, the outermost rats running around in an apparent panic while the innermost group seemed in awe, like they were about a lot of things that Ratty did.
Gradually though calm returned as the closest rats worked out what had happened and excitedly spread the news, and about twenty minutes later the rodents had all gathered again, staring up at ratty... For an explanation perhaps?