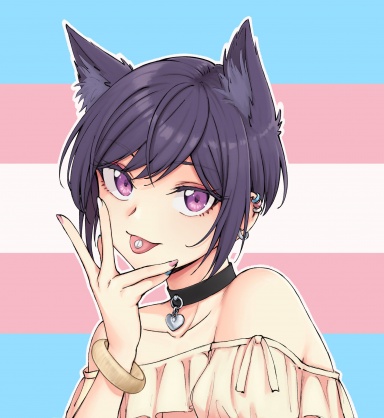 Useless Goddess
Original poster
FOLKLORE MEMBER
Posting Speed

One post per day
Multiple posts per week
1-3 posts per week
Writing Levels

Intermediate
Adept
Adaptable
Preferred Character Gender

Female
Transgender
Genres

Yuri, Magical Girl, High Fantasy, Sci-fi, Ray-gun Gothic, Mecha, Steam punk. Scifi Apocalyptic,
"I... Don't know that word but I can guess what it means from the implications... History is full of such incidents, though... None were as ever as complete as whatever happened to the previous inhabitants of this forest, as much as I'd like to say it was all humans doing it, and to be fair it was mostly them, I doubt there is a single racial group without a single attempt at... Genocide? To their name".
The woman seemed more bitter now, she was also quite well informed on historical matters for someone who was supposedly just a leatherworker, perhaps she could be a useful source of knowledge in the future? Though perhaps after Ratty had let their brain rest for a while first, this world didn't seem as if it had much happy history.
"Ahh, well come by any time, most of my customers don't stick around to talk so this was a nice change, hell you don't even need to spend money if you just wanna chat some time".

Lizzy followed after Ratty, not sure what to say but clearly able to tell that something was wrong with her rodent friend, finally she gathered some words once Ratty stopped walking.
"I... Suppose your previous world was not much better than this one..."
She commented before moving a little closer in what she hoped was a comforting gesture.
"Are... Are you okay? You seem... Not well".
She wasn't sure how to articulate it, topics of the mind were not often discussed so she lacked many of the words and concepts needed to properly assist someone having a bad mental health time.

"I... Suggest rest".
Lumina declared, it was also confused, these feelings were mostly new to it, though the fact that they were bad was obvious.
"You should seek comfort and safety".
It declared after a moment, these feelings were triggering a similar response to it's danger sense, therefore seeking a safe and comfortable hiding place was the optimal course of action... It was also possible that being linked to a rodent was affecting Lumina's idea of how to deal with danger.