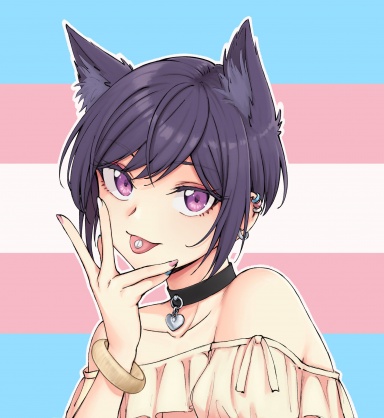 Useless Goddess
Original poster
FOLKLORE MEMBER
Posting Speed

One post per day
Multiple posts per week
1-3 posts per week
Writing Levels

Intermediate
Adept
Adaptable
Preferred Character Gender

Female
Transgender
Genres

Yuri, Magical Girl, High Fantasy, Sci-fi, Ray-gun Gothic, Mecha, Steam punk. Scifi Apocalyptic,
Lumina too had become aware that it's host lacked certain survival instincts and fears that most people, humanoid or otherwise would generally have, something especially odd considering what it had seen of it's host's kin so far, it was also sure it wasn't responsible for this, after all, Lumina's priority was keeping the host alive, and making them more willing to walk into dangerous situations did not help that goal in any way... Even if the consumption of magic that such scenarios usually seemed to lead to DID benefit them both quite substantially.
"I... Will be your survival instincts".
Lumina declared, wanting to calm the host by assuring it would take over missing functions such as that, of course unlike most instincts Lumina was a lot easier to ignore, despite it's best efforts controlling the host's body was frustratingly out of reach, so forcing them away from danger was limited to mental pleading.

"Very well, I will see you any time tomorrow, I should have the weapons forged nice and early, so simply come by whenever you have the time".
Presumably he assumed Ratty was very busy with whatever it was that heroic rodents did in their spare time when not saving entire civilisations (albeit admittedly rather small civilisations going by the memories of the other world and knowledge of this new one).
The fact that they could forge both weapons in a day also sounded different to the memories of the other world, perhaps being able to gain as much experience as a master smith without the drawbacks of age were at play.

Fortunately finding a likely shop didn't take long, there was a building similar to the blacksmith in shape, though rather than a forge it's outside area had lots of different tables and tools, and a woman was currently using some of those tools on a long sheet of hide, upon getting closer a rather unpleasant smell would become apparent as well, wafting out a window that sat almost touching the dirt around the building.