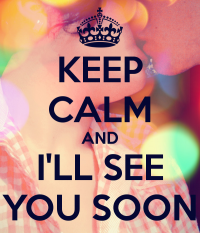 ♥
Original poster
FOLKLORE MEMBER
Invitation Status
Posting Speed

1-3 posts per day
One post per day
1-3 posts per week
Writing Levels

Intermediate
Adept
Preferred Character Gender

Male
Primarily Prefer Male
Genres

Yaoi, Romance, Modern, Horror and Fantasy.
Are you, are you coming to the tree?

They strung up a man, they say who murdered three...
​
Dark secrets are hidden everyday, whether it be stealing out of the store and getting way with it or you punched your sister behind your parents back. Despite these minor things, there's something bigger that you've done...something darker. Ever since that day your hands have been dirty with lies and cover ups, but you still hide it. You don't know what will happen if you some day are willing to tell someone about it and stop the guilt from eating you alive. Yes, you think about telling your best friend everyday, but what happens when not even the closes person to you can handle what you've done? In fact, your best friend has a dark secret as well..she won't tell, you won't tell and that's that right? Seems fine at first, that is until strange things start happening...

You live in a small town among others, knowing the name of all of them and where they live. Yes, some people you hate and hold grunges for maybe insulting you at school or getting you in trouble over something you didn't do, but you still know them all too well. There's a tree in the center of it all, very beautiful and booming with color. Everyone goes there for peace and quiet, maybe to get away from the stress you've gain throughout the day, There's a tradition held every Friday too, everyone gathers around the tree and sings happy songs about peace, love, and joy. Who could blame them? After all, that is what the tree brings right? Though something happened after the celebrating was over, something that would change what everyone thought of that tree. The flowers started to fall from the tree after it turned a brown and burnt color, it began to look depressing and unpleasing. Though this is true, it doesn't compare to what had taken place on Friday. It was a rainy day, which never happened in town before, and you decided to just pay the tree a visit. Walking up, you saw a crowd around the tree and a few people crying and screaming. You ran over to see what was wrong and there it was, the body of a man dangling from the tree by a rope. You didn't know what to say or what to do, so you stood there in horror trying to figure out how everything went wrong so fast. There was something written on the back of the man's shirt so you squinted your eyes to see better..
​
Dark secrets killed the man, who will be next?
​
Just then everyone looked around, no one could trust anyone anymore. Who did it and why? Someone must have held a strong enough grudge to kill someone just because of this. So you stick to whatever you believe may have happened until next Friday when another person is hung and killed. So what should you do now? Get as far away from town as you possible can? Well yes, that would be the first thing on your list, but what happens when you're unable to go? No on can get out until the killer gets what it wants, but what does it want? No one knows, but what you do know is that you need to figure something out before it's your turn. Funny thing is, no one will actually know when it's their turn..
​

​
Ok guys, so I was listening to a song and came up with all of this xD Basically, there's a small town with a bunch of people who are close to one another whether it be in the wrong way or the positive way. There's a tree in the middle of the town that people go to, to relax and just sit and think, kinda like an escape from what happened earlier in the day. It's also the place where you might discuss your secrets to yourself, it's like the tree listens to you. Every Friday a person is put up in the tree along with a note somewhere on them, which will be something related to why the people were dying, I don't really know yet. One of the plot bunnies is that the people gather around and hold hands in a circle every Friday and sing The Hanging Tree while walking around it. Also, it always rains of Friday ever since that day and no one knows exactly why.

I am open for people to change around the plot of maybe team up with me to make it better, just critique the plot for me.

Be helpful with it, not mean.
​