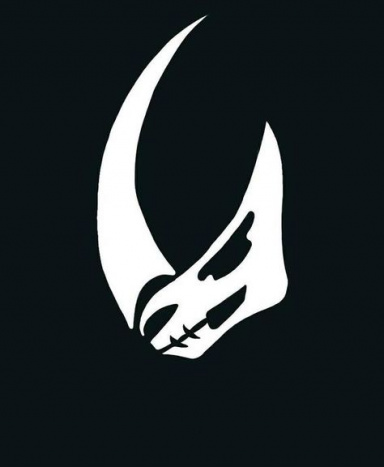 Edgepeasant
Original poster
Roleplay Invitations

Group Roleplays, One on One Roleplays
Posting Speed

Several Posts a Day, A Few Posts A Day, One Post a Day, A Few Posts a Week, One Post a Week
My Usual Online Time

Morning when I wake up and half of the afternoon before I go to work. Then come back in the evening.
Writing Levels

Elementary, Intermediate, Adept
Genders You Prefer Playing

Male, Female
Favorite Genres

Action, Adventure, Fantasy, Scifi, Modern, and Historical
Genre You DON'T Like

Horror, Yaoi, Furry, and Erotical
Real Name:
Nayat Sahakian
Birthdate:
August/22/1895
Age:
24(132 years old)
Codename (if any):
Nemesis
Height:
5'5ft
Weight:
122lbs
Meta-abilities:
-Semi Telekinesis (Can't lift anything beyond the size of a car nor able to use that ability after a minute or two.)
Weaknesses:
-Suffers from bouts of PTSD and survivor's guilt.
-Lacks knowledge about current day Earth.
-Can't swim in deep water and is afraid of drowning.
-Can't use her Telekinesis for more than than a dozen small objects and fewer mid size ones at the same time. Even then it is more difficult to focus on holding so many things at once especially during combat. (The more powerful a meta human/mutant is the more likely a Telekinesis hold by her won't affect them..)
Skills:
-Decent hand to hand combatant
-Competent pilot(with space craft only)
-Skilled Thief
-Experienced Tracker
-Fluent in Western Armenian, and can converse and understands a few Alien dialects.
-Pretty knowledgeable about Galactic Affairs
Equipment:
-
Translator Implant
-
Jet Boot Attachments
-
Kree Sniper Rifle
-Shi'lar Blaster Pistol
-
Kree Energy Swords
-Set of Explosives and three
gas grenades
-
Makeshift Armor
Likes:
-Music
-Dancing
-Exciting thrills
-Cooking
Dislikes:
-Oppressive Governments/Groups
-Deep Water
-Innocent people getting hurt(Despite trying not to show how she does care.)
-Getting cheated
Brief Bio:
Nayat Sahakian was born in a cave outside of her family's remote village in Eastern Turkey was pillaged during the
Hamidian massacres
. The community including the Sahakians rebuild the settlement afterward. Growing up Nayat lived with her extended family who were known for their work in herding livestock. However, she was bit of a dreamer who longed to escape the remoteness of her village and the increasing brutality under the oppressive Ottomans.
Becoming fourteen years old Nayat's mutant powers manifested when she stopped a falling rock that nearly crushed her one morning. Terrified yet fascinated by this power the herder's daughter kept this as a secret to herself not wanting bring unwanted danger to the rest of the family. In 1915, second year of World War 1, Nayat's life changed forever with the Armenian genocide. A criminal gang of Chete sanctioned by the Ottoman government fell upon the village in the dead of night while everyone was asleep. The horrific slaughter that followed would haunt Nayat from then on.
Watching her family and neighbors being murdered the twenty-year old girl snapped. Unleashing her powers, the grieving youth managed to kill and injure several Chetes, allowing time for some villagers to escape. The raiders after the initial shock rallied and fire upon her. Wounded Nayat fell off to the side into a rushing river. Just when death was going to embrace Nayat, she vanished from the waters.
When the Armenian peasant woke up in a medical table, she found herself a 'guest' among beings that seem human yet so different. Frightened Nayat believed them to be angels. She was cleared of that notion once her wounds were treated and thrown into a cell. Through a translating device the aliens explained they were the proud members of an advanced race called the Shi'lar. Moreover Nayat having been observed along with other gifted humans were being conscripted for their Empire's military to fight the Kree.
It can go without saying the new slaves did not take this news rather well, least of all Nayat. They resisted but were suppressed and thrown into stasis pod for confinement. Before the Shi'lar slavers can reach their destination most of the slaves, human and aliens broke out and stage an uprising. In the ship was damaged in the chaos and crashed into a remote desolate world, killing all aboard except for Nayat who had remained frozen. More than a century later in 2024 the wrecked vessel was left undisturbed until a party of
Ravagers
discovered it shortly after the final defeat of Thanos.
Hunting for salvage the outlaws found the stasis pod and Nayat inside. When the young woman finally woke, she nearly killed the Ravagers in sheer panic until knocked out. Once the lost Armenian was restrained and calmed down Nayat was given an offer to join them. Not knowing how much time has passed and wanting to become stronger before returning home the mutant agreed to the arrangement for the time being. For the next four years Nayat worked for one of the Ravager clans, learning to control her powers and becoming a thief and bounty hunter with a new name...Nemesis.
Finally paying off the debt, the genocide survivor made her own way eventually tracking a bounty to Earth...
Appearance (written (very detailed!) and/or pic. Face claim must be of an actual person!):
View attachment 177765